Description
Hey Ladies, it's that time again! Girls night out at "Aerial Wine Boutique" 5324 N. Hamilton Rd. Thursday 5/25 from 6:30 to 8:30. $40 per person and includes wine and food. You are gonna love Aerial's fine wine selections and it's cool atmosphere. Grab your girls and lets paint! Register today!!
*Blind Faith Fine Art by Lisa Cliff will be leading the way as you create a beautiful canvas piece to hang on your wall...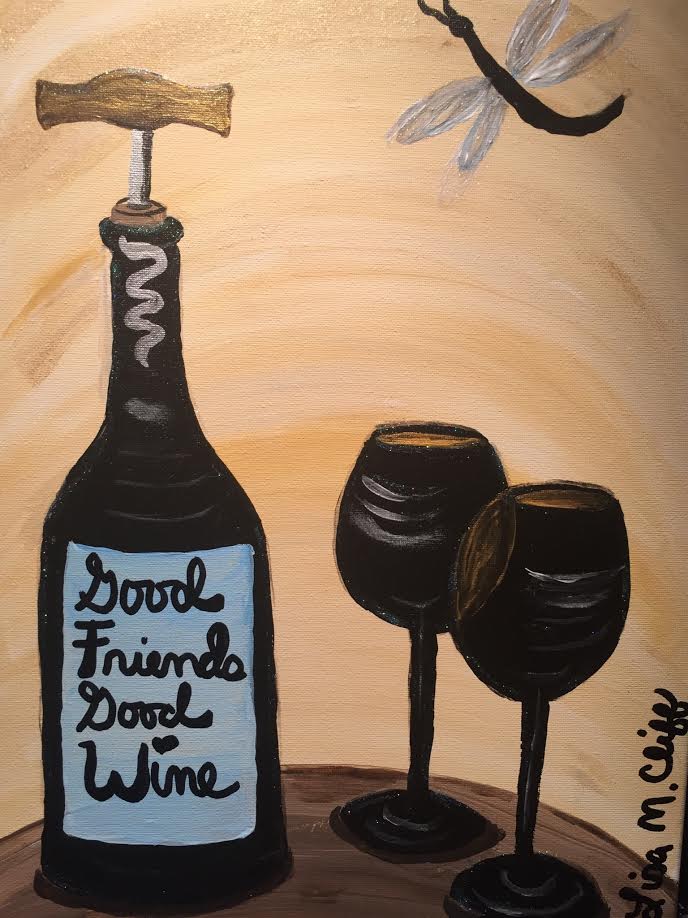 Please Note: As of January 1, 2017 there will be no full refunds for cancellations either you will pay a cancellation fee of 50% of your total payment and receive a partial refund of 50% your purchase OR you will be able to use your full payment (reservation) on a future date.