Description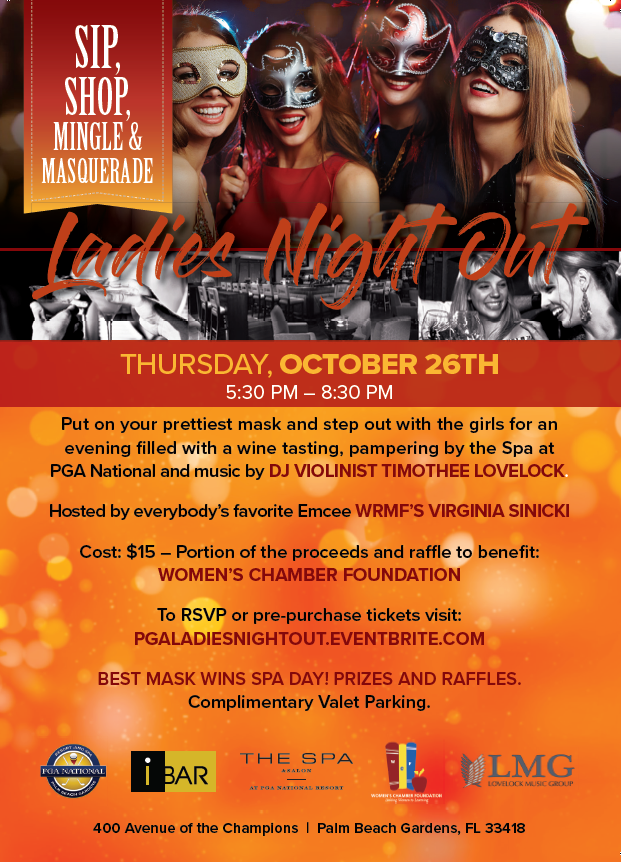 ---
Put on our prettiest mask and step out with the girls for an evening filled with a wine tasting, pampering by the Spa at PGA National and music by DJ Violinist Timothee Lovelock.
Hosted by everybody's favorite Emcee WRMF's, Virginia Sinicki
Spa at PGA National Prize for the Best and Most Creative Mask!

Raffles and Prizes!