Ladies Night Out- Invest In Your Health & Your Community
About this Event

The Junior League of Wyandotte and Johnson Counties, in partnership with fabMama KC, bring you a ladies only workout and social!
Join us Thursday, August 29th, at 7 p.m., to socialize and learn about volunteering with JLWJC.
Then enjoy a fun 30 minute workout, designed just for busy women! All fitness levels welcome!!!
Pre-registration is required. Please complete the liability wiaver, see below.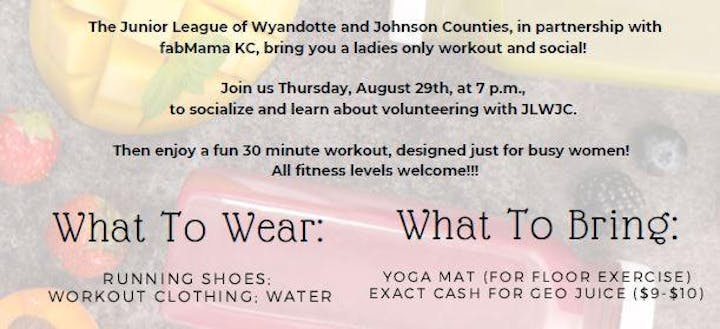 Learn More About JLWJC & Join Us:
https://www.jlwjc.org
https://www.facebook.com/jlwj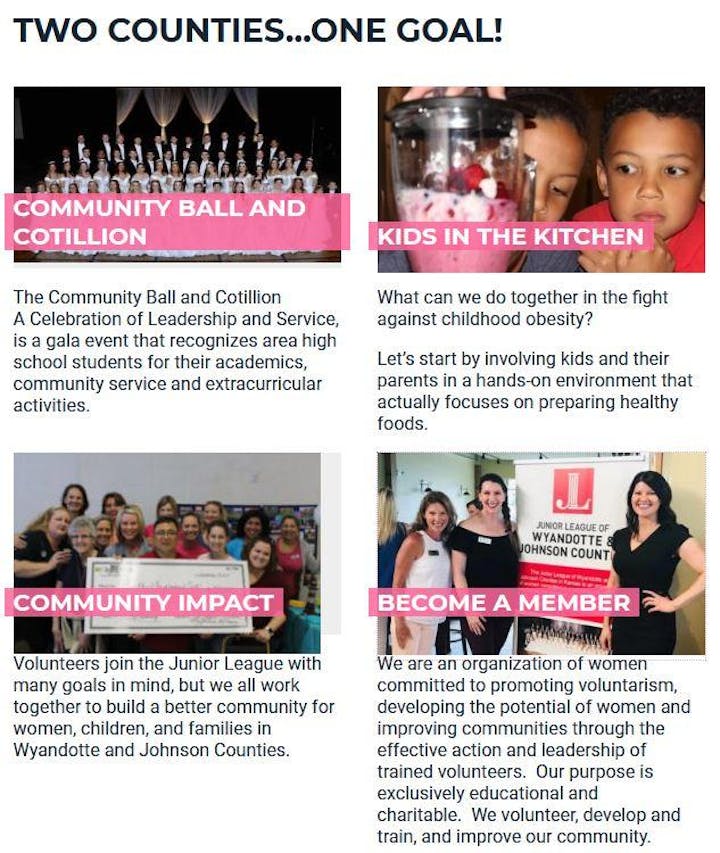 Learn More About fabMamaKC:
https://fabmamakc.com
https://www.facebook.com/fabMamaKC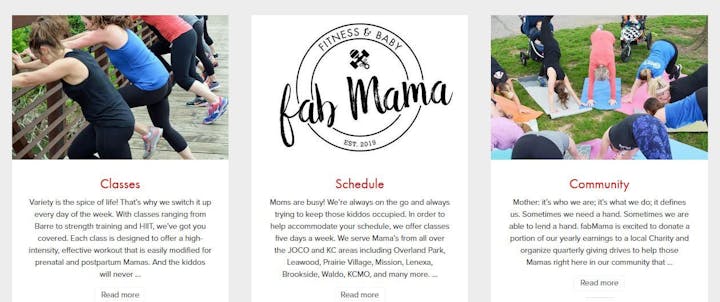 Please complete the fabMamaKC liability waiver, prior to attending the event:
https://docs.google.com/forms/d/e/1FAIpQLScf3zpt-FBdB3hoiohKWeHxYEtM6ZXP7Ikp9tYxkQOdwqcIbg/viewform