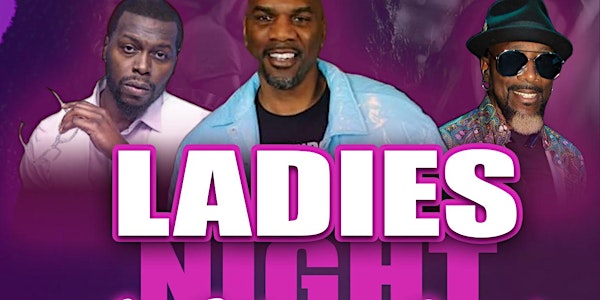 LADIES NIGHT Music & Comedy w/ Host MARIO HODGE, J CHOSEN & Guest EDDIE G
LAADIES NIGHT Music & Comedy Show w/ Host Mario Hodge, J Chosen & Eddie G @ The Marina Lounge, Sat, Feb 4th - TICKETS ALSO AVAILABLE @ DOOR
When and where
Location
Marina Lounge 700 Main Street #Suit 106 Suisun City, CA 94585
Refund Policy
Contact the organizer to request a refund.
Eventbrite's fee is nonrefundable.
About this event
Make your reservation early & join us for another exciting evening dedicated to the LADIES! Yes, it's LADIES NIGHT and the feelings right for Comedy & Live Entertainment featuring R&B Sensation, J CHOSEN from "THE VOICE" with Bay Area's Rising Star Comedian & Actor, MARIO HODGE * with a live shooting scene for their new movie "SHE'S NOT MINE".
LADIES NIGHT is a SOULFUL evening of comedy, classic funk and R&B for the grown & sexy w/ special guest performance by 2022 Grammy Nominated Male Vocalist, EDDIE G (Lead Singer of the Original Lakeside Funk Band) with after party dancing by DJ KStyle -Your Bay Area's #1 Throwback Music Video Mixer.
*Sponsored by Tiffney Huff Productions & Tribe Media Films. (MOVIE SHES NOT MINE)
VIP Tables & Seating is limited and available for early reservations with discount tickets for Marina Lounge VIP Card Members. Walk Up & General Tickets are also available @ Door -But we strongly advise reserving your Tickets & Tables early! These events do Sell-Out!
NON -VIP CARD MEMBERS are always welcome: Get your limited VIP Membership Card to receive early invitations to future VIP Celebrity Pop-Up events and other special club offers throughout the year as a VIP member. Your new VIP Card will be issued upon entry. Or simply purchase the non-VIP Members ticket to experience a night out with us & our celebrity guest. General seating is limited.
Presented by Mark T. Elliott & The A-List Musiq Circle, Your Bay Area's Who's Who Entertainment Network in association with the Marina Lounge.
All events are 21 & Older / Dress Code Strictly Enforced/ Two Drink Minimum. Food Served 8pm to 10:30pm / Bottle Service & Birthday Party Space are available. Ticket purchase includes DJ After Party Dancing until 1am. For more info visit: www.marinaloungesuisun.com or call 510-978-8170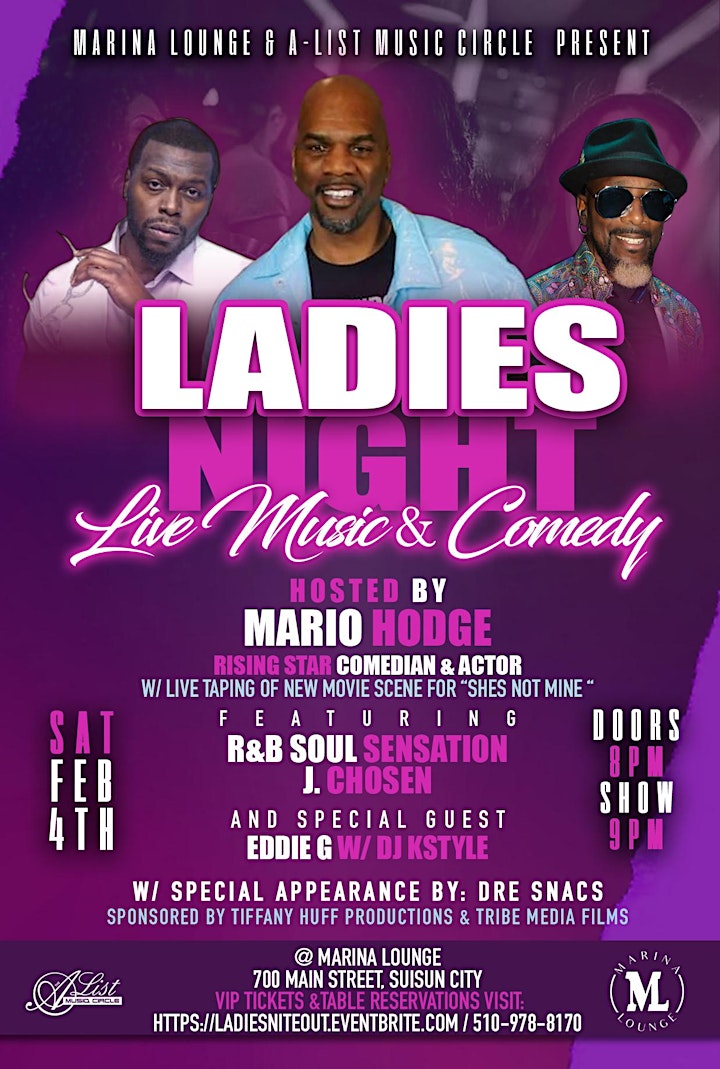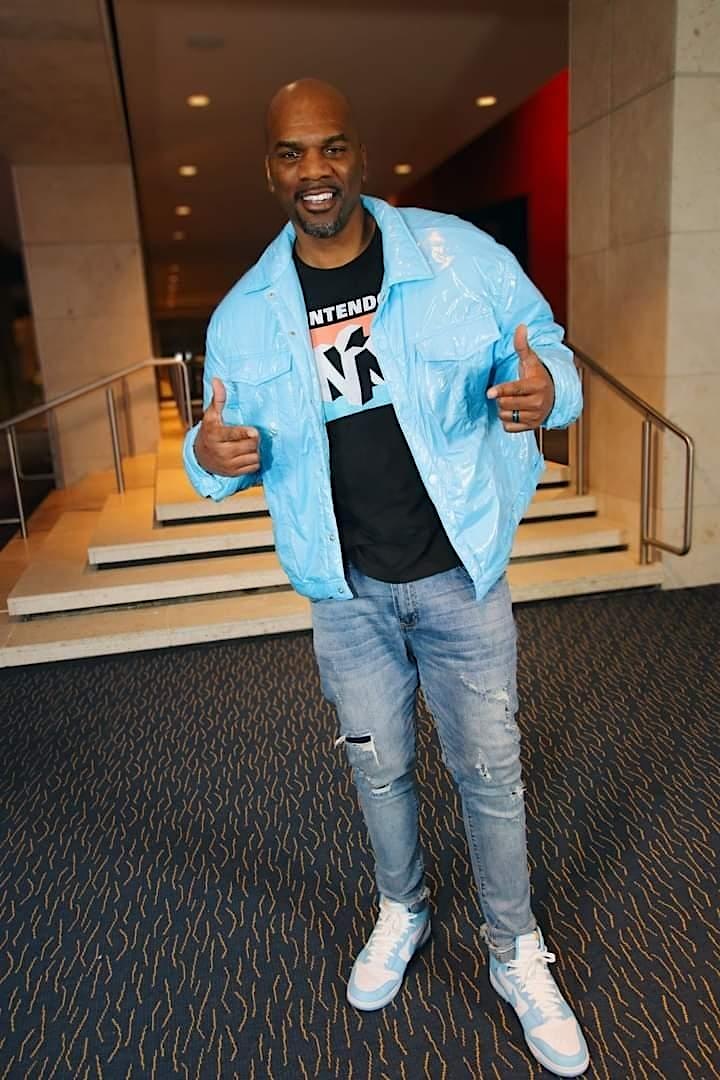 Mario Hodge was born & raised in Oakland, CA. He is the youngest of 4 siblings and he was inspired to be a comedian as a child by watching sitcoms like Sanford & Son, The Richard Pryor show, The Carol Burnett Show, and the Three Stooges, with his older sib lings. It wasn't until he watched In Living Color that he knew he wanted to be on TV and perform on stages in front of live audiences to make people laugh. Mario Hodge stepped on the stage in 2012 and has never looked back. He quickly rose fast in the co medy industry over a short period of time due to his creative writing and very animated style of comedy. In 2016, he had the #1 selling, 1hour comedy special in California called "I Can't with You" which he wrote and coproduced. He is multitalented and comedic style often his is compared to the likes of Jamie Foxx, which is his favorite comedian of all time. However, Mario has his own brand of comedy that makes him a crowd favorite wherever he performs at. He has worked with the late great Charlie Murp hy, Tony Roberts, Mark Curry, Luenell, Sinbad, Mo'nique, Adele Givens, Tommy Davidson, and he tours all over with Faizon Love. H ie has also become a fan favorite on social media platforms for going viral several times with his character "Fleek'isha" and wi th his hilarious creative parodies of R&B singers. One of his most recent accomplishments he worked hand and hand with Kevin Hart in 2018, being chosen to feature on Kevin Hart's new show called "Hart of the City, that appears on Comedy Central in 2019. Comedian Mario Hodge is a sure must see when he comes to your town. His creative mind and his hilarious animated style will have you crying with laughter and wanting more.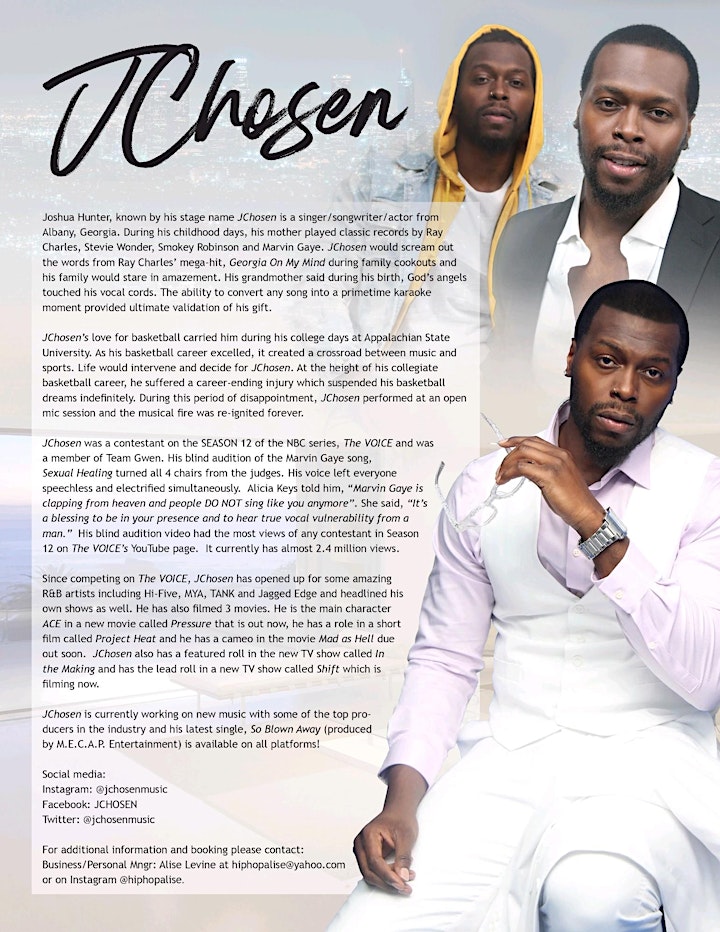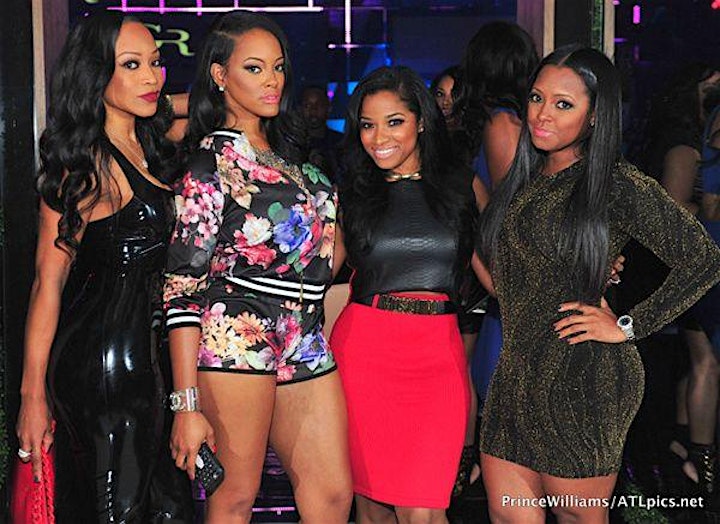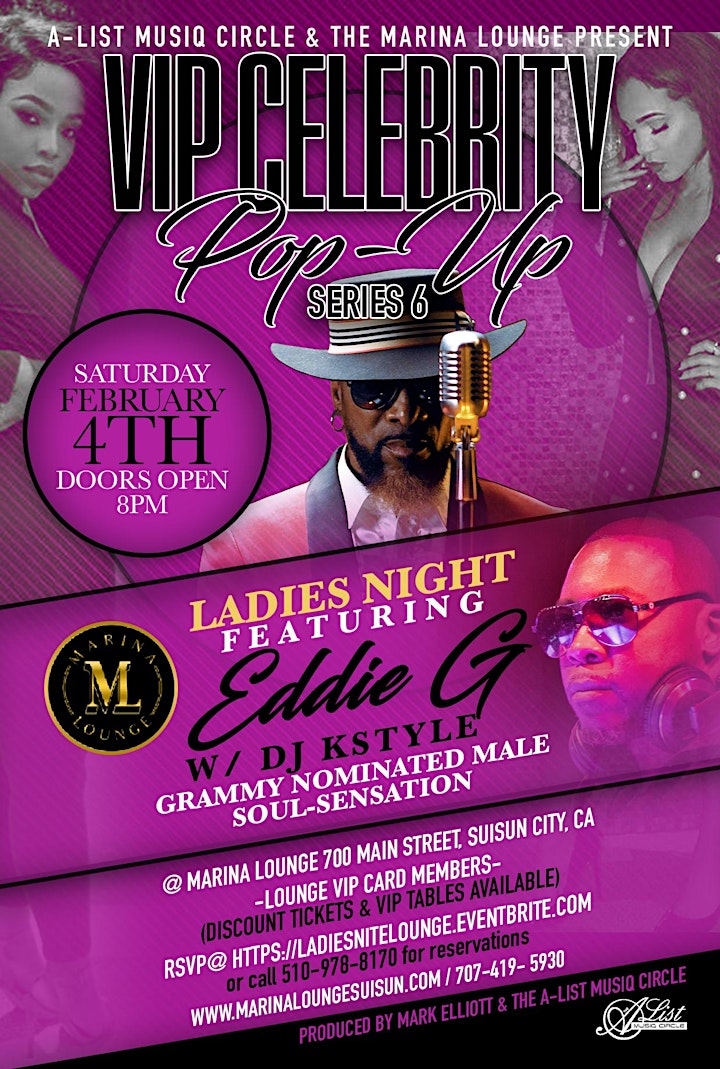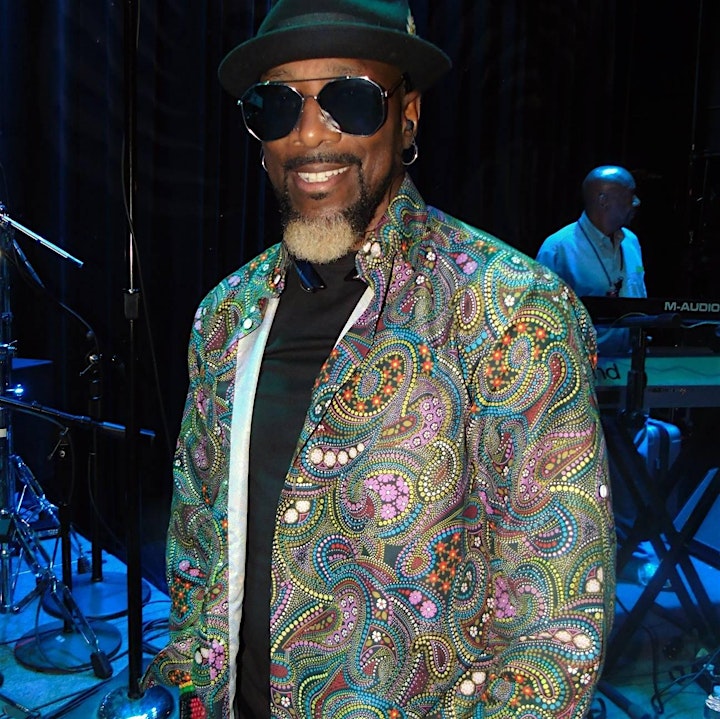 Eddie G Eddie G has been performing in the music business since the 1970's. Over the last 10 years Eddie G has performed as the lead front man for the old school funk group "The Original Lakeside" singing their classic hits "Fantastic Voyage" and "It's All The Way Live". Eddie G has most recently connected with California Bay Area DJ/Producer "DJ K-Style" and created his first solo album "Rock N Roll" Being an independent artist has been a dream come true as he has been able to create his own music and perform what he feels with no one controlling his moves. Both in childhood and throughout his career, Gospel music and Funk have each played influential roles in shaping Eddie G's musical sensibilities. Growing up in Grand Rapids, Michigan, at 9 years old he was inspired by his uncle who had his own music group, where he watched them rehearse and would sing along. He knew he wanted to entertain. He sang in the Gospel church for years and admits that he didn't begin to sing outside the worship environment until he was 18 years old. Over a period of more than 40 years, Eddie G has performed with old school music greats such as El Debarge, The Temptations, Natalie Cole, Lisa Lisa & Cult Jam, Bobby Blue Bland, Ohio Players, Dramatics, Dazz Band, Earth, Wind & Fire, The Bark Kays, Brothers Johnson, The Manhattans, Troop, Stephanie Mills, Jeffrey Osborne and Lenny Williams. "I've been having the time of my life," says the R&B/funk pioneer of his first single "Rock N Roll". His first single inspired by the great "Little Richard" has been the perfect introduction to show his vision of funk, combined with the modern feel of today's bass driven R&B tracks. Eddie G's upcoming album will have a wide range, ready for radio tracks, such as his second release, a smooth soulful track titled "Oh No". A steppers track titled "Can't Stop Thinking About You", a scintillating duet featuring British singer Sonna Rele. A bass driven R&B/Hip Hop track, ready for the clubs titled "Been A Long Time" featuring Hip Hop star "Kurupt". And a Wedding ballad titled "The Love We had" featuring the great "Don Diego" on Sax, just to name a few. "The most fulfilling part of this musical journey has been experiencing, in real time, my evolution as an artist," Eddie G says. "My mindset has shifted dramatically and is light years away from when I was a young vocalist, focusing on being flashy. But as I have grown as an artist and especially as a person, I like to think I have developed as a composer and songwriter of maturity and depth as well as a vocalist.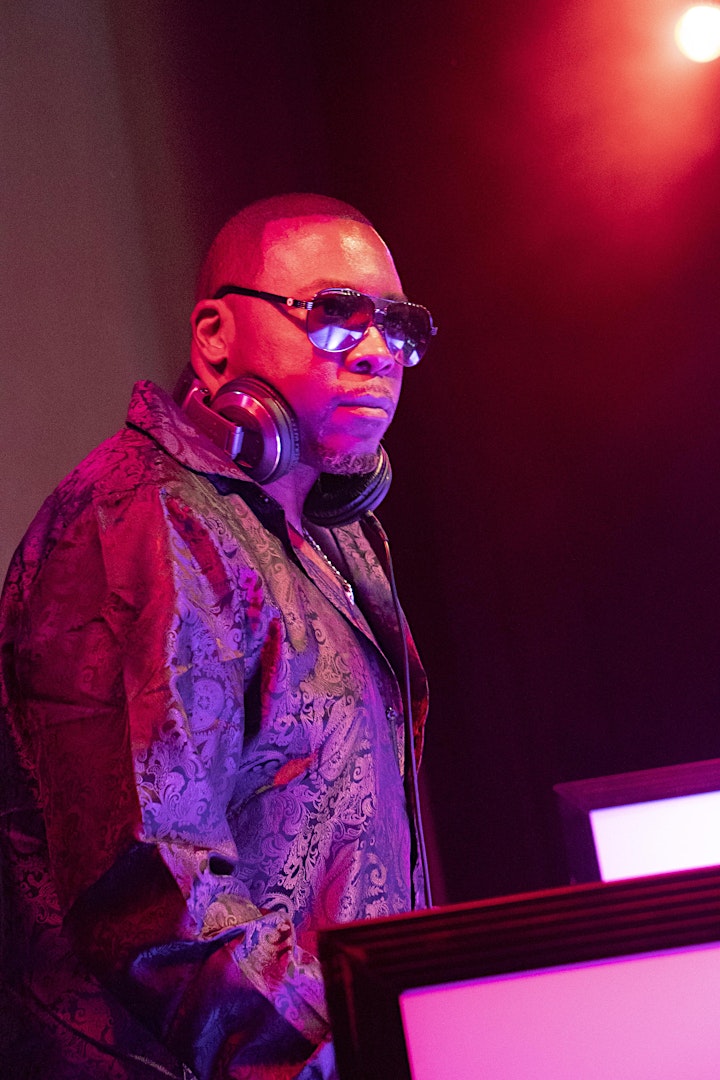 DJ K-Style has been making noise in the music industry for quite some time now as he comes up with new concepts and is self -sufficient as a producer. Being at the top of the game, many fans have been eager to see what the formidable producer will be bringing to the table in the near future.
The well-established producer has gained a lot of attention from his peers along with fellow rappers; for taking a more cerebral approach to his art. DJ K-Style has established himself as one of most bankable stars, with countless hits produced for Eddie G, such as Grammy nominated "Oh No" which climbed up to #6 on the Global Independent Charts. DJ K-Style has also collaborated with Lench Mob's own J-Dee and produced hits such as "My City", "Out In Them Streets" & most recent "Political Pressure".
DJ K-Style is a native of SF Bay Area, Northern California. With over 30 years of experience, the self-taught DJ started his career in 1985 when he was a break dancer. He would create mix tapes by using a turntable, a cassette recorder and a boom box. Listening to music greats such as Grandmaster Flash inspired him.
In 1986 DJ K-Style met a then time bay area party promoter whom he taught to DJ, in exchange he would book DJ K-Style on the jam-packed college parties that he would throw on campus. DJ K-Style was able to display his talents at those parties and from this exposure he was hired to perform at numerous private affairs, birthday parties, concerts, fairs, night clubs and corporate parties. With his newfound popularity. DJ K-Style was often entering into the back door of popular night clubs such as Silks, Turf Club, and the Palladium to perform his skills.
DJ K-Style has since worked with other well-known DJ's such as Joe Coely and Camron Paul, and has performed at venues such as Yoshi's Oakland, Ruby Skye, Sound Factory and Palladium San Francisco night clubs, St. Thomas, Virgin Islands Halloween Extravaganza, Annual San Jose June Tenth Concert Stage, Annual Alameda County Fair Concert Stage and Hornblower San Francisco Cruise Line Parties where he would perform for hundreds to thousands of people.
DJ K-Style believes in closely communicating with the clients and guests to play exactly what they want. His natural talents allows him to be able to read the crowd, which allows him to determine what the crowd wants to dance to, which keeps the floor moving while maintaining an professional, attentive, and informative approach. Allowing the customer to be fully comfortable is DJ K-Style's goal.