About this Event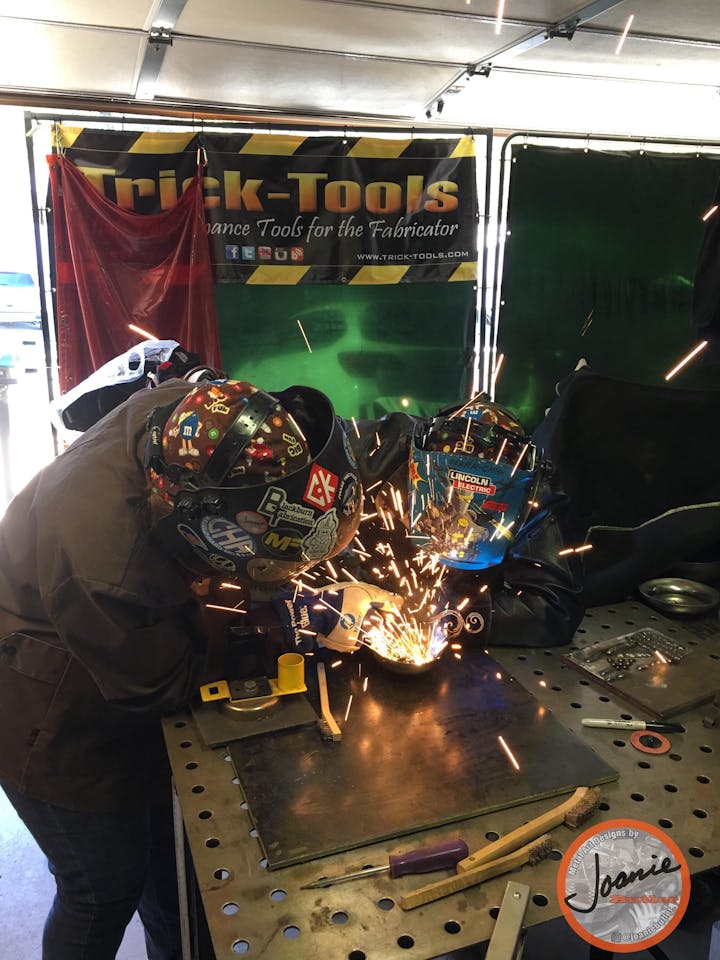 Lost to Found: Metal Art 101
October 12 - 13, 2019
October 12 - 9 a.m. - 5 p.m.
October 13 - 10 a.m. - 4 p.m.
1 Hour lunch breaks, 12 - 1 p,m. *lunch to be provided by Woman And Machine
Cost: $300; includes all materials, PPE, and lunch
Join Woman And Machine as we host Joanie Butler a special guest instructor, metal artist, welder, and Arc-Zone Pro Partner! Check out her work here: https://www.instagram.com/joaniebutler/?hl=en. Between Joanie and Karen you'll have access to over 30 years of experience with welding and working with metal!
Lost to Found: Metal Art 101 will take place on Saturday, October 12 from 9 a.m. - 5 p.m. and Sunday, October 13 from 10 a.m. - 4 p.m. in Plympton, MA. The exact address will be sent to those who purchase tickets to the event.
This class is open to 10 ladies who want to learn about how to create art from metal. We will have scrap on hand for you to create a project to take home at the end of the second day. There is the possibility that you can bring your own scrap if you want to incorporate something you already have but you will need to send pictures so we can advise on the project.
Joanie and Karen will also have project options for you to pick from in case you don't know what you would like to do.
During the course of both days Joanie will be raffling away example pieces to the participants. You'll get your very own 'Joanie Butler Artwork' for coming to the event!
What You Will Learn:
Safety for working with metal/welders/metalworking tools
-Hand Grinders
-Grinder with cut off wheel
-Wire wheels
-Sawzall
-Multi-tool
-Plasma cutter
-Hammers, chisels, punches, dollies, files
-Drills and Drill press
-Vice
-Hand Torch
-MIG Welders
-TIG Welder
How to prep metal
Design and fabrication of art pieces
Fit and finish of art pieces
Important:
Please arrive at least 15 minutes early both days so we can start promptly at the designated time.
We will provide all safety gear but if you have your own gear feel free to bring it to the workshop!
Wear work boots, a pair of jeans that you do not mind getting dirty, and a 100% cotton shirt (this is all for your safety and protection, if you are not dressed appropriately you will not be able to participate in the workshop)
If you have medium to long hair, bring a hair tie to pull your hair back or already have your hair tied back
Highly suggest bringing a water bottle. We will be breaking for lunch both days for 1 hour. Please let us know if you have any food allergies so we can accommodate
Questions? Email: womanandmachine@gmail.com