Ladies & Lemonade: The Ultimate Girl Boss Mixer
Description
Hey Ladies!

Are you ready for the #LadiesandLemonade Ultimate Girl Boss Mixer?

The new year always brings in opportunities for growth and change. This new year, join us and learn about new ways to brand your business, and increase your entrepreneurial confidence.

Join other successful women, and listen as they discuss branding strategies and their personal journeys to success. This event will be in Atlanta Jan.6, 2018 at 2pm at Open For Business!

Check out our last event -> #LadiesandLemonade The picture from our last event is below!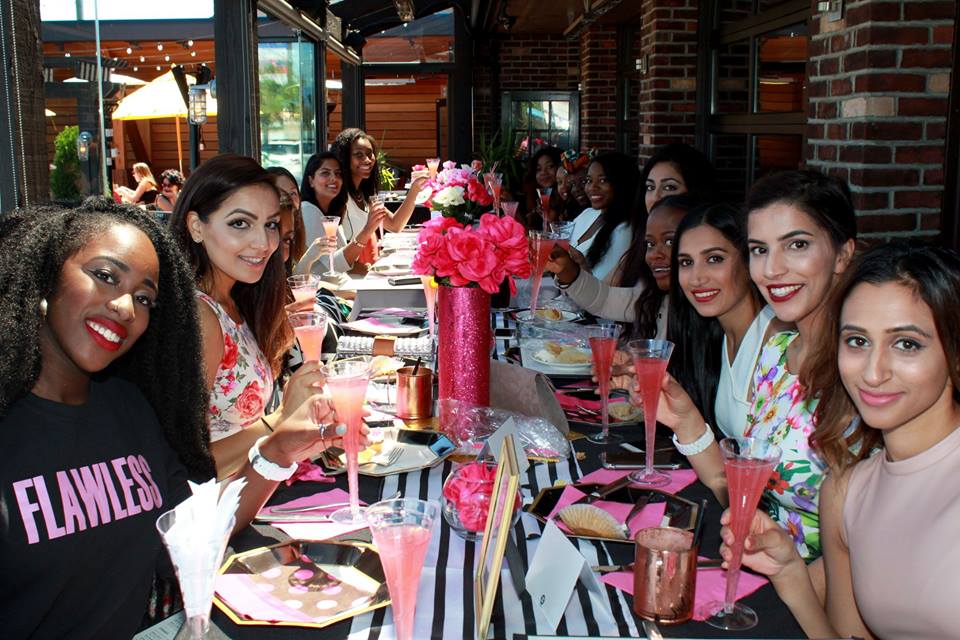 (Cyber Monday Sale Tickets are $10 today and tomorrow only! )
After that Tickets will be $15 for one or $25 for two.
Tickets must be purchased online. There will be no ticket sales at the door.
Give-a-ways sponsored by: @MelaninGirlMovement
@ShopCouture_Inc
Guest Speakers:
Deidre Palode CEO of @MayLeeMedia and Creator of It's Just PR,
Jewels Jones, CEO of @EmbraceMeNaturally
&
Beauty Influencer,
@AsToldByBrittanyD
Our guests will be provided with professional photography, sweet treats and more!
We hope to see you there! Brought to you by: @EventsbyCCM & @TerraceSherman!
Email: LadiesandLemonade2018@gmail.com for more information!
We will be giving away 1 shirt from @MelaninGirlMovement as a raffle prize!
We will also be giving away items from @ShopCouture_Inc.
All tickets must be purchased in advanced! Tickets will not be sold at the door!
Email: LadiesandLemonade2018@gmail.com for more information!


Sponsorship Inquiries: LadiesandLemonade2018@gmail.com
FREQUENTLY ASKED QUESTIONS:
Is this event for everyone all ages?
No. Ages 17 and up only please.

Do I have to be natural to attend?
No. Everyone 17 & up is welcome to attend. You do not have to be natural or have curls.
Will there be vendors at this event?
No. There will not be vendors. However, you can come network and pass out your business cards.
Will there be a photographer?
Yes. There will be a professional photographer at this event.
If I purchase a ticket and I can not attend will I obtain a refund?
No. The tickets are non-refundable. The ticket cost cover sweet treats, raffles, and supplies!

I would like to volunteer for this event.
We are not accepting volunteers at this time.

I would like to ship my products for a raffle or give a way for this event.
Email: LadiesandLemonade@gmail.com
Will tickets be sold at the door?

No. They will not be sold at the door, only via eventbrite. You must purchase tickets in advance.
All tickets cover Food, Raffle Prizes, Sweet Treats, Custom Curlfriends Photo Props and Food!