Join us for our monthly Ladies Hike Club. This hike is open to all women, those who identify as a woman, and non-binary folx.
About this event
Re-WILD and reconnect with your Sisters and nature.
Sisterhood is not a destination. But a journey.
Get your WILD on and join us, along with Kathleen Aharoni, The Human Ecologist, for a day of Forest Bathing, where WILD is the connected, grounded, sensual, alive, peace-filled norm of nature's will. Our playground will be the sights, scents, colors, textures, and sounds of nature's summer playground at The Little Calumet River Trail in the Indiana Dunes National Park.
During this three-hour Forest Bathing exploration, you will be invited to be of nature, to drench in your senses – your innate intelligence -- and to explore what it means to move according to your will, released from the shoulds of domestication. Forest Bathing is part easy fitness, part mindfulness practice. (Your clothes stay on and no one gets wet unless it rains.) Playful invitations will guide your exploration with self and Nature. Be nourished by the mutuality of our oneness with Nature as she "showers" you with oils that literally boost your immune system and her wild way that will bring you into deep presence and deep connection to your natural way.
We'll meet you at the trailhead on Sunday, August 1st at 10 am CST.
What you'll need to bring:
A journal and writing/drawing implement (optional)
A foldable chair/stool, mat or blanket to sit on (optional)
Bagged/Boxed Lunch/Snacks
Water bottle. We recommend 2-2.5 liters of water for this hike
We provide:
Daypacks that include sunscreen, bug wipes, lip balm, and hand sanitizer. You keep everything except the daypack. (We will provide ponchos should we encounter rain on the trail.) These daypacks are big enough to store your journals, lunch, snacks, extra layers of clothing, and water bottle(s).
Drive time is usually 1-1.5 hours from Chicago.
More info about Carlyn Morris:
She is the founder of Back to Wild Adventures. After 25 years in digital advertising, she decided to follow her dreams and start an adventure company that is founded on the belief that empowering women in the outdoors empowers them in all aspects of their lives. She is an avid hiker, camper, biker, kayaker, and all-around outdoorswoman who loves sharing her knowledge with others. Each of her hikes offers a unique experience you won't soon forget. Be sure to follow her on social media for adventure tips and trips:
Facebook Instagram Twitter TikTok
More about Kathleen Aharoni:
She is a certified Nature and Forest Therapy Guide and movement and life coach with more than 20 years of experience. She has served on the faculties of Northwestern University and Columbia College, Chicago. Kathleen is the author of the award-winning book I Breathe My Own Breath!, and she is the Health Mastery columnist for the award-winning magazine Chicago Health. For more information, go to www.thehumanecologist.com.
No refunds. Tickets can be transferred to be used on future hiking events.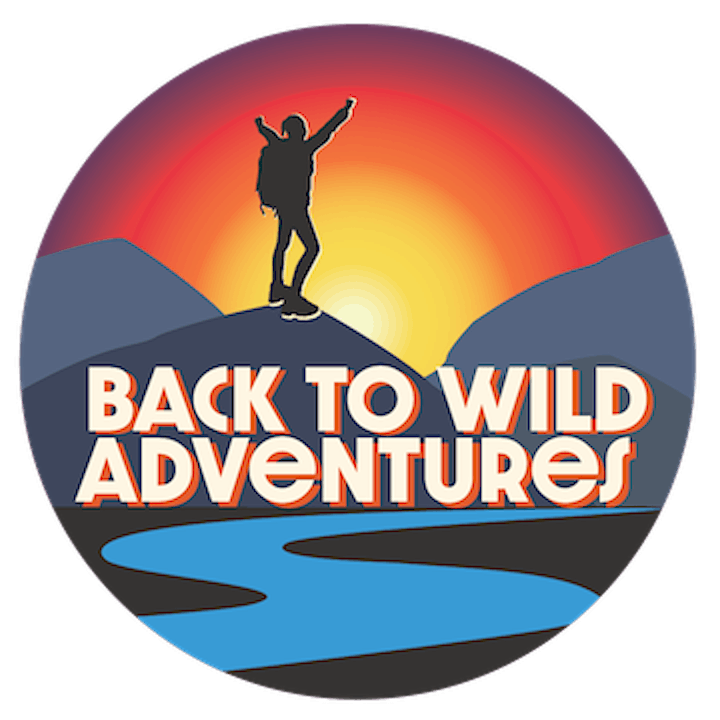 Organizer of Ladies Hike Club: Back to Wild Adventures Forest Bathing Nature Hike
Hi Ladies. Are you looking for an easy way to get out and experience the outdoors. We make all of our adventures easy. You show up, bring your water bottle, snacks or lunch, and a jacket. That's it. We do the rest. We provide you with a daypack backpack to borrow as well as an adventure pack to keep that includes lip balm, sunscreen, bug wipe, and hand sanitizer. We have researched all the trails and have picked the best in the Midwest. Most adventures are no more than 1-2 hours from Chicago and are easy to moderate. We also provide custom hikes.
Adventures include Hiking, Hiking and Forest Bathing, Hiking and Watercolor Painting, Hiking and Journaling, Hiking and Photography, Hiking and Yoga, Hike and Wine, and custom hikes and camping adventures.