Description
Invest in yourself by investing your money.
Real talk, ladies - There is a gender investing gap costing us $1 million + over our careers! Fixing that gap can be as simple as educating yourself about your options and taking steps to put your money to work.
Investing in the stock market is one of the top ways to grow your money and you can't afford to miss out on all the stock market savvy we're going to have for you. It's time to dig in, get motivated, and become knowledgeable about the top financial vehicle used worldwide to grow wealth.
What you'll learn at this event:
The three ways to invest
How to maximize your retirement accounts
Understand the difference between Roth and Traditional
The ins and outs of fees, the hidden deterrent to financial freedom
How to determine which type of investor you are
How to create a personalized road map to financial success
Simple investing tips to start investing immediately
Real-life examples of women who have achieved financial success through stock market investing
Who's leading this workshop-style townhall: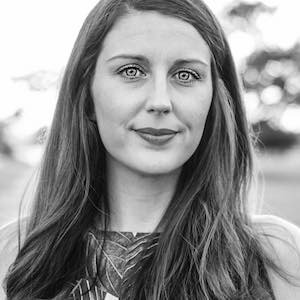 Whitney Morrison is a Certified Financial Planner in Austin, Texas. She has over 10 years of experience in financial planning and coaching roles, and has created numerous financial wellness courses and tools to help friends, family and clients achieve financial independence. Currently, Whitney is the Principal Financial Planner at Legalzoom. She is also the founder of The Breakup Project, an online program that helps women navigate the emotional and financial components of divorce.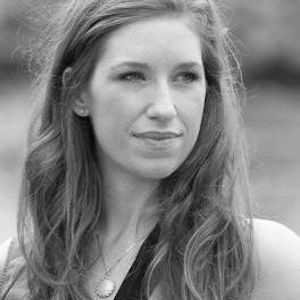 Allegra Moet Brantly's personal "why" is to help 100,000 women achieve early financial freedom. She is the founder of The ElleFactor, a female financial society empowering women to get active with their money and ElleFactor Circles, a new wealth-building accountability concept. She founded the ATX chapter of Ladies Get Paid and is their Texas-based salary negotiation coach working to close the gender wage gap and advance women. @the_ellefactor | @ladiesgetpaidATX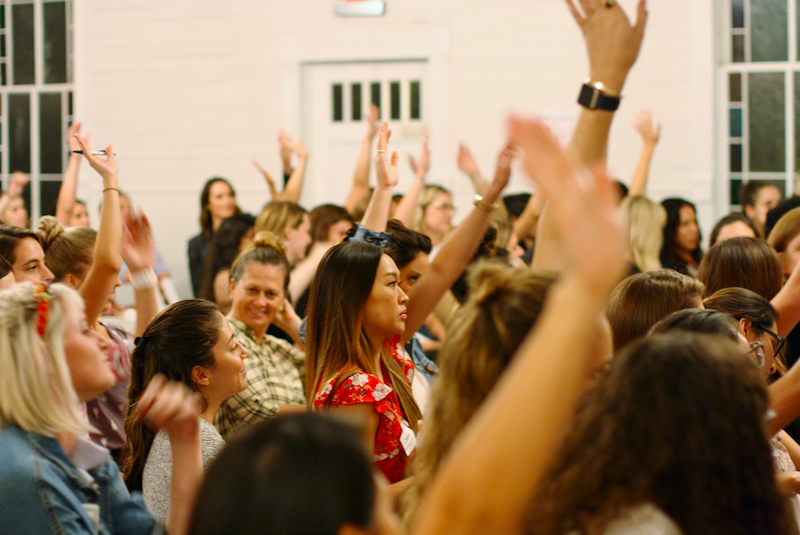 So who should attend?
Anyone who wants to learn about the stock market

Anyone who's confused about/intrigued by/wanting to learn more about investing

Women with a lot of savings sitting in checking accounts not sure what else they could be doing or should be doing

Women who have money invested through their 401k but want to learn more about investing outside of their retirement accounts

Women wanting to have a well-rounded financial life
At each town hall our speakers share their personal experiences and learnings of the topic at hand. We then open up the conversation and encourage questions. The goal is for you to (a) leave knowing much more than when you first sat down and (b) meet like-minded women along the way!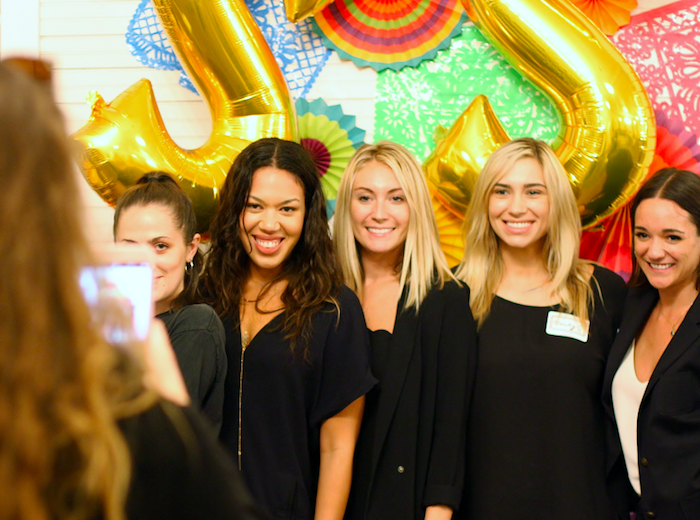 More about our Venue Host Santa Cruz Theater:
Forging creative space, evolving artistic practices that provokes thought, and collaborating with strategic community partners has enabled Santa Cruz to define its unique role as a charming venue for the arts.
The theater has a unique Forty-year history with artistic roots linked to the 1970s Austin Chicano Cultural Arts Renaissance, presenting the beauty and diversity of Austin's dynamic cultural arts scene.
More about Ladies Get Paid & Ladies Get Paid ATX:
Ladies Get Paid is a national (35k strong!) women's group supporting female financial empowerment and career development for professional women. This year we've had Wendy Davis and Gay Gaddis speak at our Town Halls and Hotel Ella and the Austin Winery were our generous hosts (learn more here and here).
Join the movement at ladiesgetpaid.com/join and get access to our Slack channel full of valuable resources.
Ladies Get Paid's Austin events are created by local committee Allegra Moet Brantly, Holli Hulett, Christina Minyard, and Hayley McKeon.
Follow us on Instagram @LadiesGetPaidATX or like us on facebook for updates.