Chicava HoneyChild and Maggie Cee present a double bill of dynamic new solo works to kick off PRIDE 2020 at WOW Café on June 3rd -4th, 2020.
About this event
Date Change:June 3rd & 4th, 2020
Due to COVID19 precautions we are postponing our show. Be in good health and we'll see you sonn!
Due to Covid19 precaustions we are post poning our show!
How Much Can I Stand? Disgraced and rejected in by her family as abnormally not girl enough Gladys Bentley made her way to Harlem at 16. Hot right out the box, Langston Hughes described her as, "A perfect piece of African sculpture, animated by her own rhythm." Gladys Bentley was a force to be reckoned with onstage. Offstage her stardom did not shield her from discrimination and persecution she put her body and safety on the line to live an authentic life of black female masculinity, also known as Bulldagger lesbian. Condemnation led her to subject herself to the medical establishment to fix her into becoming "A woman again."
Ladies at a Gay Girls' Bar, 1938-1969 brings audiences into the lives of working-class lesbians who fought to create space for themselves and became a powerful force for queer visibility. Maggie Cee uses dance, music, historical text and original monologues to explore her years as a teenage gay rights activist, her own identity, and fem history. The Hartford Courant called it a "major highlight" of the Hartford Fringe Festival.
Both artists are longtime organizers and producers (Brown Girls Burlesque, Sacred Burlesque, the Femme Show, Dancing Queerly), who are turning to solo work to share their deeply personal takes on creativity, performing, history and identity.
This not-to-be-missed double bill shows June 3rd and 4th at WOW Café. Tickets available at
---
59-61 East 4th Street, 4th Floor, New York, NY 10003
Buzzer #6
Accessibility Info: The building is wheelchair accessible and has an elevator, however there is not yet an ADA accessible bathroom in WOW or on WOW's floor.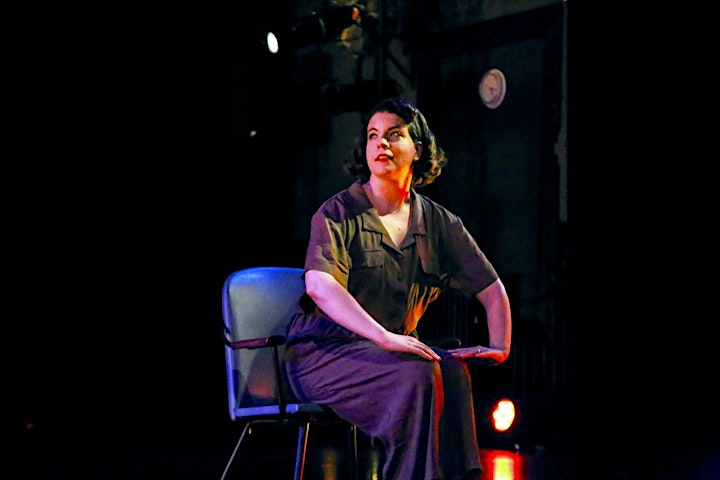 Maggie Cee in Ladies at Gay Girls Bar
Chicava HoneyChild as Gladys Bentley
Organizer of Ladies at a Gay Girls' Bar x How Much Can I Stand?
Founded in 2007, Brown Girls Burlesque is dedicated to being a force for the voices of women of color in the neo-burlesque movement.  Based in New York City our cabaret shows will have you dancing in your seats as you enjoy the spectacle and get some deep musicology wisdom. Our theatrical shows challenge the ways in which the mass media represents race, class, gender, and sexuality, reclaiming our bodies, our stories, and our cultures. BGB shines the spotlight on our own truths and fishnets together a world of women's experiences in a smart and sexy way.