Lactation Update for Childcare Providers

Tuesday, August 5, 2014 from 6:30 PM to 8:30 PM (PDT)
Event Details
This free course sponsored by Larimer County Breastfeeding Supportive Community Grant is designed to give active child care providers an update on lactation topics that impact their practice.  New evidence surrounding the importance of breastmilk exclusivity and the impact of non-species specific milk on a child's long-term health has changed the way child care providers should look at supporting breastfeeding in the child care environment. 
This course will cover the following:
Importance of Breastmilk Exclusivity
The Impact of Non Species Specific Milk on the Human Newborn
New Guidelines for Safe Handling and Care of Breastmilk in a Child Care Environment
Creating Supportive Environments for Breastfeeding Families at Your Facility
Creating Suggestion Sheets for Families New to Daycare Who are Breastfeeding
Location:
Early Childhood Council of Larimer County
Conference Room
1730 S. College Ave., Suite 200
Fort Collins, CO 80525
To Bring:
Notepad and Pen
Feel free to bring dinner to eat during presentation
Questions?
Email: info@motherjourney.com
Visit website: http://www.lactationtraining.org/
Your faculty: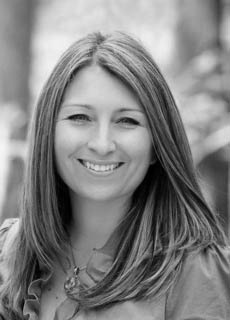 Laurel Wilson, BS, IBCLC, CCCE, CLE, CLD, CPPFE, CPPI owns and manages MotherJourney in Colorado. She has her degree in Maternal and Child Health-Lactation Consulting. With over twenty years experience working with women in the childbearing year, Laurel takes a creative approach to working with perinatal professionals.  She is co-author of new book The Attachment Pregnancy and bestselling book, The Greatest Pregnancy Ever: The Keys to the MotherBaby Connection. She is also the creator BOND University, which trains and certifies Perinatal Bonding Facilitators. Laurel's workshops are known nationwide for being fun, informative and transformative.  Laurel is board certified as a lactation consultant and is also a certified lactation educator, childbirth educator, labor doula, Prenatal Parenting Instructor, Pre and Postpartum fitness educator and prenatal yoga teacher. She serves as the CAPPA Executive Director of Lactation Programs and trains Lactation Educators for CAPPA certification. Offering education and movement classes to families in private and hospital settings, Laurel has created teaching strategies that facilitate better understanding of the change processes during the childbearing year. Laurel has been joyfully married to her husband for more than 20 years and has two amazing sons, whose difficult births led her on a path towards helping emerging families create positive experiences.  She believes that the journey towards and into motherhood is a life changing rite of passage that should be deeply honored and celebrated.
When & Where

Early Childhood Council of Larimer County
1730 S. College Ave.
Suite 200
Fort Collins, CO 80525


Tuesday, August 5, 2014 from 6:30 PM to 8:30 PM (PDT)
Add to my calendar
Lactation Update for Childcare Providers