Lactation Education Conference Featuring Nancy Mohrbacher, IBCLC, FILCA: Su...
Description
SUPPORTING NICU AND INFANT FAMILIES IN THE ART OF PUMPING AND BREASTFEEDING
with SPEAKER NANCY MOHRBACHER, IBCLC, FILCA!
FRIDAY, OCTOBER 28th, 2016
8:00am- 4:30 pm
Courtyard Marriott Hotel- Oxnard, CA
---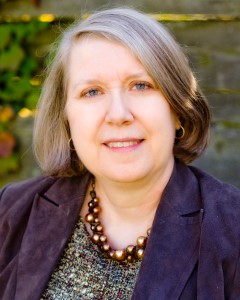 Nancy Mohrbacher, IBCLC, FILCA, is a lactation consultant and author of several breastfeeding books for parents and professionals, as well as the Breastfeeding Solutions smartphone app for Android and iPhones. Nancy has written for many publications and speaks at events around the world. In 2008 the International Lactation Consultant Association officially recognized Nancy's contributions to the field of breastfeeding by awarding her the designation FILCA, Fellow of the International Lactation Consultant Association. Nancy was one of the first group of 16 to be recognized for their lifetime achievements in breastfeeding.
Nancy's Books: Working and Breastfeeding Made Simple, Breastfeeding Made Simple: The Seven Natural Laws for Breastfeeding Mothers, and Breastfeeding Answers Made Simple: A Guide For Helping Mothers.
COURSE TOPICS:

THE NATURAL LAWS OF BREASTFEEDING

PUMPING FOR BABIES IN THE NICU

TRANSITIONING TO THE BREAST

GOING HOME FROM THE NICU

WHAT MOTHER'S NEED TO EXCLUSIVELY BREASTFEED
---

COURSE OBJECTIVES:
Summarize the effects of maternal body position on infant feeding behaviors.

Summarize how mother's feel about pumping for their babies in the NICU and support options that improve outcome.

Name 3 basic strategies used to help any baby transition to the breast.

Identify ways to improve breastfeeding outcomes in the baby going home from the NICU.

Identify two evidence-based strategies that can be used when working with families to increase the rate of exclusive breastfeeding.
---



REGISTRATION:
$95 early bird before October7th, 2016
$105 standard registration after October 7th, 2016


Breakfast and Lunch Included
No mail-in registration for this event. For agencies/organizations registering multiple attendees, payment by check available by contacting bcvc at 805-665-3604.
BCVC is going green-handouts will be emailed to participants prior to the event-please print your own and bring to class. The handouts will not be available at the conference.
---
REFUND INFORMATION:
Cancellation must be received by 10/7/16. Refunds are subject to a $10 processing fee. No refunds will be given after this date.
Send written cancellation to: Breastfeeding Coalition of Ventura County (BCVC) PO Box 6733,Ventura, CA 93006
---
CONTINUING EDUCATION:
For Nurses: This course is approved for 7.0 CEUs. Ventura County Public Health is an approved provider by the California Board of Registered Nursing. Provider Number #12987.
For Lactation Consultants: CERPS allocated by IBLCE. IBLCE Approval Number C1661181. Approved for 6.75 LCERPS.
---
TARGET AUDIENCE:
Physicians, Nurse Practitioners, Registered Nurses, Dietitians, Nutritionists, Midwives, Occupational Therapists, CPHW's Lactation Consultants, Lactation Educators, La Leche Leaders, Health Educators, Doulas, Breastfeeding Peer Counselors and other interested in supporting families in the initiation and maintenance of breastfeeding.
SPONSORED BY: