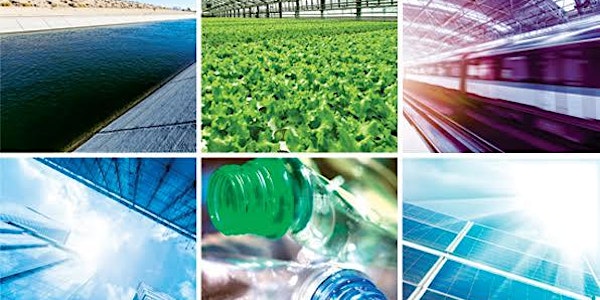 LACI Spring 2017 Cluster Meetings: Agriculture & Waste
When and where
Location
La Kretz Innovation Campus 525 South Hewitt Street Los Angeles, CA 90013
Description
The FOOD WASTE EPIDEMIC: Opportunities and Challenges
You are invited to join us at our next quarterly series of Cluster Meetings on May 24th at the La Kretz Innovation Campus. To encourage cross-collaboration, we are linking the Agriculture and Waste cluster meetings to focus on FOOD WASTE, an important issue that impacts both sectors and is extremely timely given the federal, state, and city focus on decreasing organic waste!
We are very excited to have a distinguished list of speakers including:

Chris Kasper, CEO of HarvestPower
Linda Hess, CEO and Founder of Urban Harvester
Andre Villasenor, Sustainable Management of Food Program, Environmental Protection Agency
Terri Williams, Director of Environmental Health, Los Angeles County Food Redistribution Initiative; Board Member, LA Food Policy Council
Tony Garcia, Manager, Environmental Integration, Disneyland Resort
Emily Parker, Development Director, Food Forward
Agenda
11:00a - 12:00p – Speaker Presentations, Understanding the Problem: The Scale and Scope of Food Waste and Current Solutions and Obstacles
12:00p - 1:00p – Lunch and Breakout Discussions
1:00p - 2:00p – Panel: Hear from experts on how they are utilizing new technologies, systemic approaches and policy to tackle food waste.
Feel free to come for any or all of the programming that interests you!
Event Description
Globally, one-third of all food produced is wasted. In the United States, this equates to 20 lbs of food thrown away per person every month with organic waste accounting for the second largest component in landfills. Not only is this amount of waste unacceptable in a world where large portions of our population are grappling with food insecurity, but food waste is also a major contributor to climate change. In fact, if food waste were its own country, it would be the third largest carbon emitter with only the United States and China contributing more to greenhouse gas emissions.
Join us at the Los Angeles Cleantech Incubator on Wednesday, May 24th, from 11-2 to learn how to tackle Food Waste! What changes can we make in our food production and supply systems to address this issue? Are there technologies and policies we can implement to make food waste a thing of the past? How are organizations and businesses currently dealing with this problem? What can your organization do to make a positive impact?
Additional Cluster Meetings
May 17, 11:00a - 2:00p: Built Environment & Transportation Cluster Meetings
May 24, 11:00a - 2:00p: Agriculture & Waste Cluster Meetings
May 31, 11:00a - 2:00p: Energy & Water Cluster Meetings
There are now over 850 members who meet at LKIC on a quarterly basis to make an impact at the intersection of technology, innovation, and sustainability.
Don't forget to reserve your spot today!
About the LACI Cluster Initiative
This meeting is part of an LACI initiative launched at the beginning of 2016 to build the region's cleantech clusters by connecting key cleantech stakeholders, technology startups, and industry leaders to work together and forge innovative partnerships with an emphasis on the value that technology can bring to the Industry. In the initial quarterly meetings, the participants introduced themselves to the cluster, shared their organizations' goals for 2017, and discussed the biggest near-term technology challenges for the cluster.