Description
With a new President and administration in the White House, what do you need to know about labor and employment issues that will affect your business?
Join labor and employment attorney Robert Spencer of the Kullman Firm, as well as GEB's own Parke Ellis and Megan Guy, for an examination of the key employment law issues that employers will face in 2017 and how to prepare for the changing landscape ahead. We will discuss the following key topics:
Wage & Hour Law:
Current litigation over minimum wage
Most frequent slipups and mistakes employers make with wage and hour
National Labor Relations Board (NLRB) & Handbook Issues:
Think you don't have union vulnerability issues? Think again.
New developments in laws pertaining to Union organization and protected concerted activity
Is your handbook in compliance?
Department of Labor - Compliance for Federal Contractors & Subcontractors:
Do you need to worry about Affirmative Action Plans?
Seperate minimum wage rules for Federal Contractors and subcontractors
New sick leave policies for Federal Contractors and subcontractors
Presented by: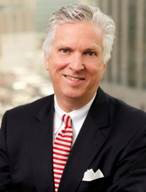 Robert F. Spencer, Jr. | Attorney | The Kullman Firm:
Joining the firm in 1981, Mr. Spencer has developed a broad experience in labor and employment law matters, including actions arising under the NLRA, Title VII, the Wage and Hour law, ADA, ADEA, FMLA, OSHA, WARN, and other federal and state employment regulations. He represents management before the National Labor Relations Board in matters relating to union organizing, representation elections, decertification, and defense of unfair labor practice charges. He advises and represents clients in the negotiation and administration of union contracts, resolution of grievances and arbitration, immigration matters, and in the preparation of affirmative action plans and defense of the administration of those plans before the OFCCP.
Mr. Spencer represents manufacturers of a wide range of products as well as companies engaged in wholesale distribution, retailing, health care, photo processing, hotel and resort operations, mining, and oil and gas production.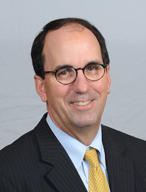 R. Parke Ellis, CPCU | Chairman | Gillis, Ellis & Baker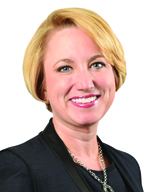 Megan Guy, JD, MBA | Executive Counsel, Producer | Gillis, Ellis & Baker

Location:
Gillis, Ellis & Baker - Training Room
1615 Poydras St., Suite 700 (The entire 7th floor)
New Orleans, LA 70112

Parking:
Validated parking is available in the parking garages at 1615 Poydras and 1555 Poydras. Metered street parking is also available.

Questions? Contact:
Amanda Graves
agraves@gillis.com
(504) 619-1043
This seminar is free; however, registration is required.