Description
Labor Day Weekend Special Event
Saturday, August 31 2013
Playhouse Las Vegas (formerly known as RAIN) at the Palms Casino
Hosted by Hit-Boy // Performance by K. Roosevelt (hit song "DO ME NOW")
Main Room DJ's:
DJ Orator: 9pm-11pm
DJ Drama: 11pm-1am
DJ Clue: 1am-3am
Patio/Pool DJ's:
DJ Virus: 9pm-11pm
DJ Fivestar: 11pm-1am
DJ Dirty Draws: 1am-3am
Two floors and 25,000 square feet of extraordinary design and special effects, Playhouse represents the ultimate contemporary nightlife and music venue. In the main club, high-backed booths surround the dance floor while the VIP level has six skyboxes that overlook the massive party below.
With three pristine pools spanning two acres, the Palms Pool is the ultimate outdoor patio playground with deluxe cabanas, waterfalls and poolside gaming.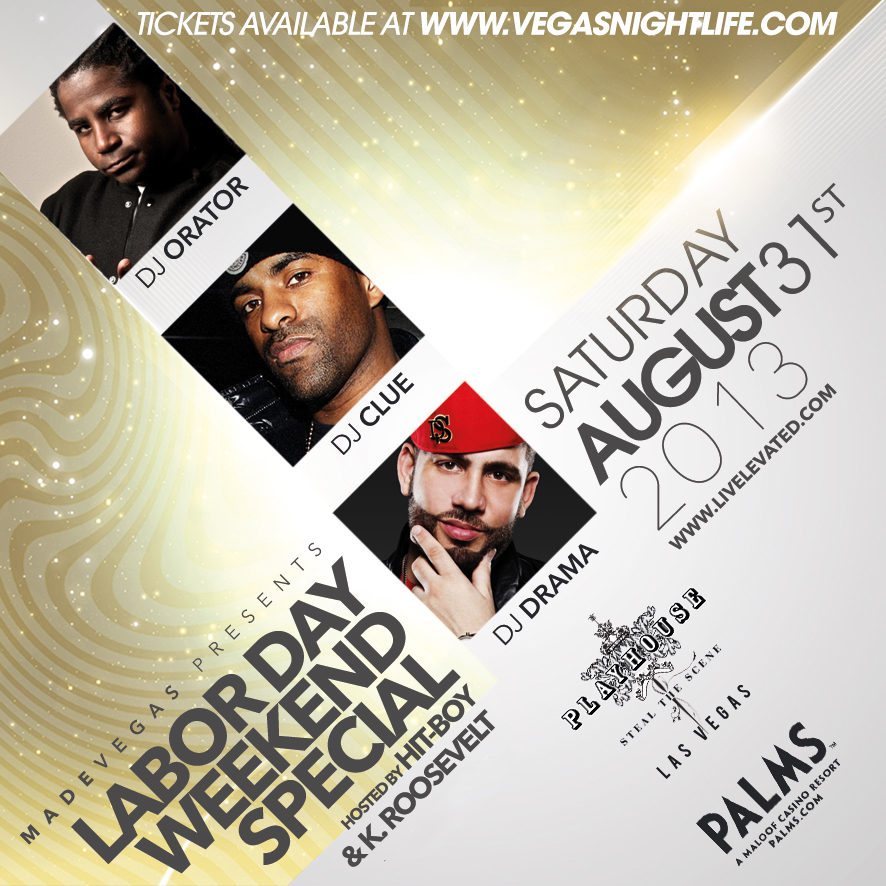 Organizer of Labor Day Weekend Special at Playhouse Las Vegas inside the Palms Casino