Location
Skowhegan Drive-In Theater
201 Waterville Road
Skowhegan, ME 04976
Sales Have Ended
Registrations are closed
Please give your name and local union information at the gate
Central Maine Labor Council invites you to a FREE Movie night at Skowhegan Drive-in (please reserve tickets in advance) Sunday, September 6
About this event
Doors Open at 7pm
Welcome & Guest Speakers at 8pm
Movie starts at 8:15pm
Concessions available for purchase
**Door Prizes!**
Please see below for venue rules related to pandemic: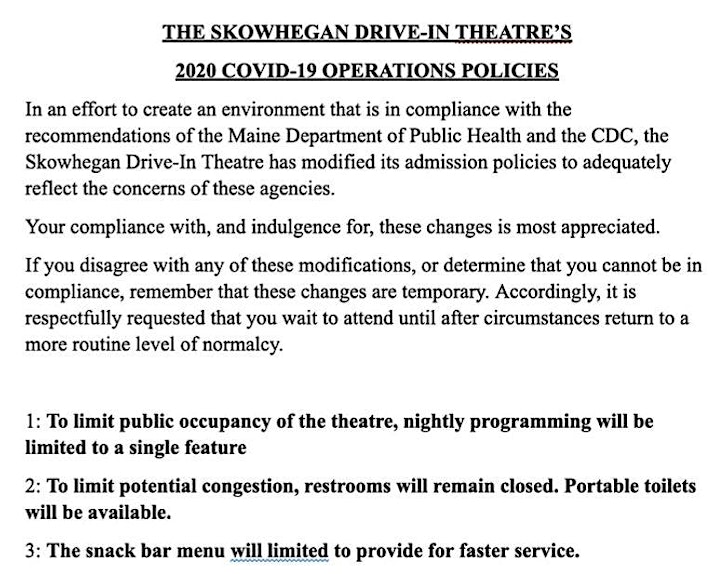 Storyline
Maya is a quick-witted young woman who comes over the Mexican border without papers and makes her way to the LA home of her older sister Rosa. Rosa gets Maya a job as a janitor: a non-union janitorial service has the contract, the foul-mouthed supervisor can fire workers on a whim, and the service-workers' union has assigned organizer Sam Shapiro to bring its "justice for janitors" campaign to the building. Sam finds Maya a willing listener, she's also attracted to him. Rosa resists, she has an ailing husband to consider. The workers try for public support; management intimidates workers to divide and conquer. Rosa and Maya as well as workers and management may be set to collide
Rated R For Strong Language and Brief Nudity.