Description
We can't stop We Won't Stop! Da Travelers are at IT AGAIN!
Join us as we TAKE OVER THE ROYAL LEVEL at OCCIDENTAL PUNTA CANA!
Yes, we are giving you a LABOR DAY GETAWAY YOU WON'T FORGET! But, lockdown your Rooms now, because this will Sell OUT!
Rates starting from:
ROYAL SUPERIOR ROOM (1 KING 2 DOUBLE QUEENS ) Dbl Occupancy Total: $632pp - $1264 per room
ROYAL SUITE (1 KING / 2 DOUBLE QUEENS w/sofa) Triple Occupancy Total: $611pp - $1834 per room
These Prices do not include Air. Do to prices of flights fluctuate daily. So if you are looking for Paradise Travelers to include Air with your package a quote will be given on the date of booking.
AUG 30th - SEPT 4th 2018



ALL- INCLUSIVE RESORT THE ROYAL LEVEL at OCCIDENTAL PUNTA CANA
Located right by one of the most spectacular beaches in the Dominican Republic, Playa El Cortesito, which makes this hotel a true tropical paradise. Recently renovated to offer guests a unique experience beyond all expectations.
The Occidental Punta Cana offers a varied range of cuisine within the all inclusive program – 11 restaurants, 7 of which are à la carte, and 10 bars in strategically located areas where you can enjoy exquisite tropical drinks, all with our renowned exceptional service.
Enjoy all the water sport action available under a tropical sun, like windsurfing, water polo, scuba diving, plus other sports activities within the hotel's facilities. The nights are magical in this part of the Caribbean, thanks to our Occidental-style shows every night, featuring live music and a great cast of professionals to ensure your total entertainment. We are also the home of the famous Mangú Night Club.
Here at the Occidental Punta Cana guests will find everything they could wish for in the same place, including the exclusive Royal Level Hotel, offering a luxurious and totally private experience for an unforgettable vacation.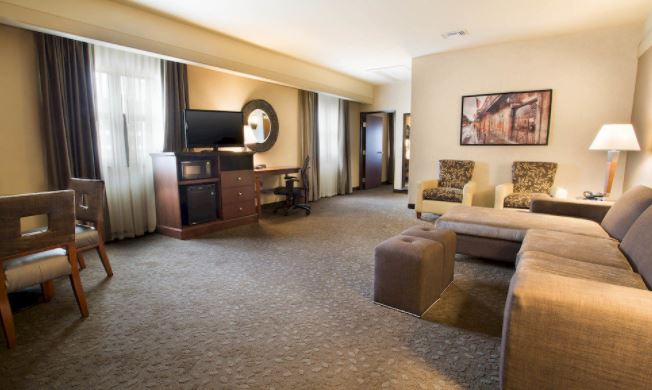 DEPOSIT DUE NOW! $200 pp AS LONG AS FINAL PAYMENT IS IN BY JUN 15!!!
***All Payments Non-Refundable ***

All Payments to be receive via the Cash app, us my code and we'll each get $5!

CFXDNXH

www.cash.me/app/

CFXDNXH

Or find me at www.cash.me/$PoppiChuolo This is for registration ONLY! Due to the short time to Book. Deposits are to be paid by all parties 24hrs after Welcome Email.

(All deposit amounts are due at the time of payment. Full names, room types, where you are flying from, and number of occupants in room are need at time of booking)

CALL, INBOX OR TEXT YOUR HOST FOR UPGRADED ROOM INFO OR SPECIFIC LOCATION OF ROOM (ie. POOLVIEW, GARDENVIEW, JACUZZI)! 313-790-3239 Pops/Steve, BOOK YOUR ROOM TODAY!!!

THIS IS A WEEKEND YOU WILL NOT WANT TO MISS PUNTA CANA D O M I N I C A N R E P U B L I C
The # 1 Destination in the Caribbean for the SEXY & MATURE PROFESSIONALS

What is Not Included in the Package
Flights
Travel Insurance which is highly recommended (for an affordable quote, click here https://www.squaremouth.com/21582 )
Hotel Incidentals, Gratuities
You must have a Passport and Credit Card at check in to hold for incidentals.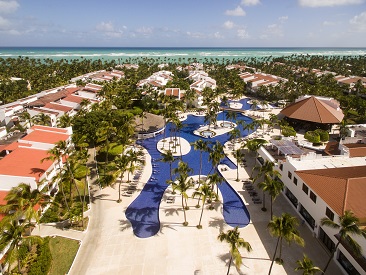 (All payments are non-refundable, due to contractual agreements with the hotel. That's why it's important that you stay within our deposit deadlines. As we make monthly payments directly to the hotel to secure your room. Non-payment could result in your room being cancelled. In this case, your space can be re-sold for failure to adhere to monthly payment schedule. Name changes are permitted up to 60 days prior to the trip. The ROYAL LEVEL at OCCIDENTAL Hotel may require you to present a credit card at check-in for incidentals. Hotel confirmations will be emailed to all Hotel Guests on July 30, 2018.The only way to utilize our groups special rates, you MUST book your hotel through our room block. If a cancellation occurs and one or more travelers alters the room requirements of the remaining travelers, travelers still traveling will be required to pay a revised rate. We regret that we cannot make exceptions for personal emergencies. Exceptions to this policy cannot be made for any reason, including weather, acts of God, terrorism, civil unrest, Government action (Deployment), personal or medical emergencies. Hotel room assignments are at the discretion of the hotel, not Paradise Travelers. Paradise Travelers utilizes EventBrite for registering to our trips. Each payment is accessed via Cash App. There are no fees.)