Description
LABOR DAY FRIENDS & FAMILY CRUISE 2017
AUGUST 31 THURS - SEPTEMBER 4 MON
SAIL AWAY ON THE CARNIVAL FANTASY
DEPARTING FROM MOBILE, ALABAMA
CRUISING TO COZUMEL, MEXICO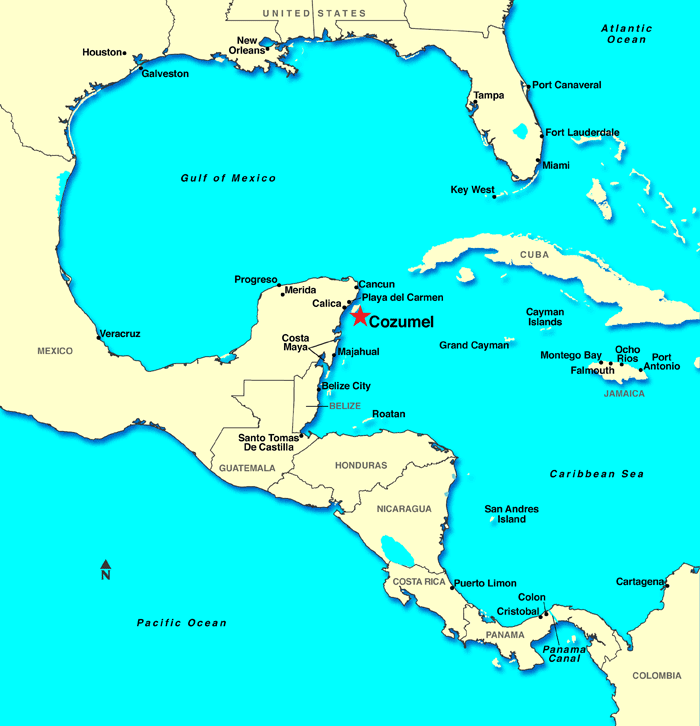 Carnival Fantasy has delighted countless passengers since she launched. It's no surprise that she was the original Fantasy class ship, a series that truly showed the world how fun is done.
The Carnival Fantasy is today fitted with all the modern conveniences, and once aboard, you'll not only see it, but you'll hear it for yourself. Listen for the "ahh" of relaxation at Serenity Adult-Only Retreat, the "ahhhhh" of extreme relaxation at Spa Carnival… but don't miss the "aaaaaaaaah!!" of thrills at Carnival WaterWorks, our onboard water park featuring Twister Waterslide and Splash Park!
Speaking of modern conveniences, Carnival Fantasy has some of the latest food and drink spots, located right where you want them: alfresco. Guy's Burger Joint serves up signature burgers designed by, you know, that Guy Fieri guy… while BlueIguana Cantina is there to help you kick those no-taco blues. RedFrog Rum Bar and BlueIguana Tequila Bar may be rivals, but a little friendly competition goes a long way towards quenching your thirst for fun.
It doesn't end there either. When was the last time you spent an evening at a piano bar themed like ancient Egypt? Yeah, that's exactly what we thought… and we know exactly where you can find one.
You'll find all this — and more — when you join the long list of delighted folks who've enjoyed a vacation on Carnival Fantasy.
ITINERARY


STATEROOMS

On a Carnival cruise, your stateroom is your home base. When the day is done, once you've had your fill of fun, you'll head back to your stateroom and settle in for the night. No matter which kind of room you choose — whether you're thinking of a simple Interior or Ocean View, or going grand with a Balcony or Suite — you'll find yours a well-appointed way to wind down the day. And whether it's day or night, all staterooms have a room steward on duty, an attendant you can call for complimentary room service, and more sweet perks inside.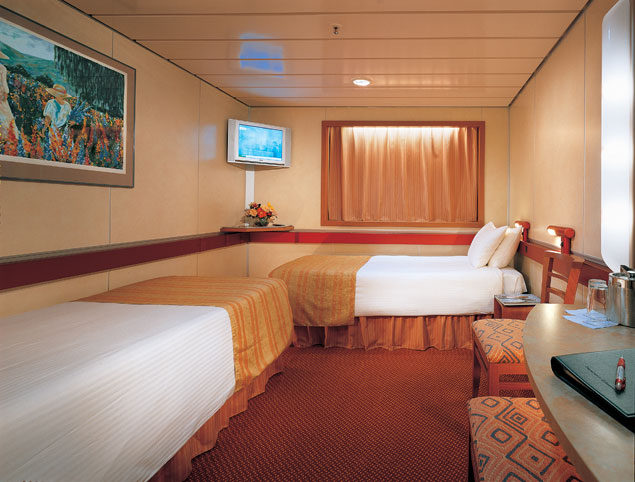 INSIDE CABIN
Double Occupancy (2) $450 PER PERSON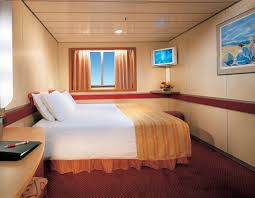 OCEAN VIEW CABIN
Double Occupancy (2) $500 PER PERSON
*Contact the Office for Balcony or Suite requests.
DINING


In addition to the luxury of 24-hour room service, Carnival cruise passengers are provided with a variety of dining options. Snacks such as frozen yogurt and ice cream are available at any time, as are all non-alcoholic beverages, including coffee, tea, lemonade, and water.


ACTIVITIES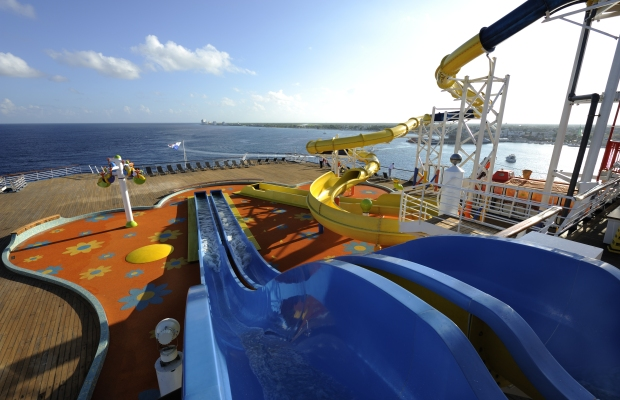 ENTERTAINMENT
Passengers are offered several options for on-board entertainment. The ship's main theater features live musicals from Playlist Productions that are full of singing and dancing, as well as eye-catching light shows. Passengers may also participate in on-board trivia games, watch a new-release movie outdoors at the ship's large, seaside theater, or attend a live music show or dance, or sing karaoke at one of the ship's bars and lounges.
Carnival cruise ships feature numerous activities that both individuals and families can enjoy. Passengers can swim in the ship's pools, play in the water park, test their skills on the basketball court, enjoy a game of volleyball or soccer, utilize the jogging track and fitness center, take a yoga or Pilates class, or play a round of mini-golf, day or night.
PASSENGER INFORMATION

March 1, 2017 $25 Deposit due
May 1, 2017 $150 First payment
July 1, 2017 Final Balance Due
*Full Balance can by paid at any time by contacting the office by phone or email.
Passports
Carnival Cruise Lines strongly recommends all of our guests travel with a valid passport. However, as of June 1, 2009, U.S. citizens embarking on a cruise that both originates and terminates at the same U.S. port are not required to have a passport, but will need proof of citizenship such as an original or certified copy of a birth certificate, a certificate of naturalization, a passport card, an enhanced driver's license () as well as a government-issued photo ID. Children are also required to bring proof of citizenship, and if 16 and over, a photo ID is also required.

Although a passport is not required for U.S. citizens taking cruises that both originate and terminate at the same U.S. port, we, again, strongly recommend all guests travel with a passport (valid for at least six months beyond completion of travel). Having a passport will enable guests to fly from the U.S. to a foreign port in the event they miss their scheduled embarkation or to fly back to the U.S. if they need to disembark the ship mid-cruise due to an emergency.
ALL guests need proper proof of citizenship in order to travel and failure to present a valid document at check in will result in denied boarding and no refund will be issued.
Vacation Protection (additional fee)
Trip Cancellation Coverage
Lost, Stolen, or Damaged Baggage
Trip Delay expenses
Medical Coverage
*Contact the office by phone or email to include Vacation Protection and cruise with confidence.
*No refunds / Non transferrable.
Terminal Directions and Parking (click or copy & paste link)
https://help.carnival.com/app/answers/detail/a_id/3837/~/mobile-cruise-ship-terminal-directions-and-parking
***Payments can also be made by contacting the office.
Thank you for celebrating Labor Day with us on the Caribbean Sea!
Questions? Contact Tracey!
770-450-1415 call or text (no voicemails)
travelishperks@yahoo.com
Facebook/Instagram: @travelishperks