Description
Please join us for a tour of our labor and delivery suites!
Tours will be weekly on Wednesday's and Saturday's at 10:00 a.m. and 7:00 p.m.
Please park in the front of the hospital.
Meet in the main lobby. Notify the registration clerk at the front desk when you arrive. Please check in at the ER registration desk for the Evening and Saturday Tours.
This is a great time to make sure that you are pre-registered. Please bring your insurance card and picture ID.
Come prepared to ask all of your questions...we're excited to hear your list and answer everything for you!
If you have any further questions or needs, please call the Women's Center at 385-345-3261
---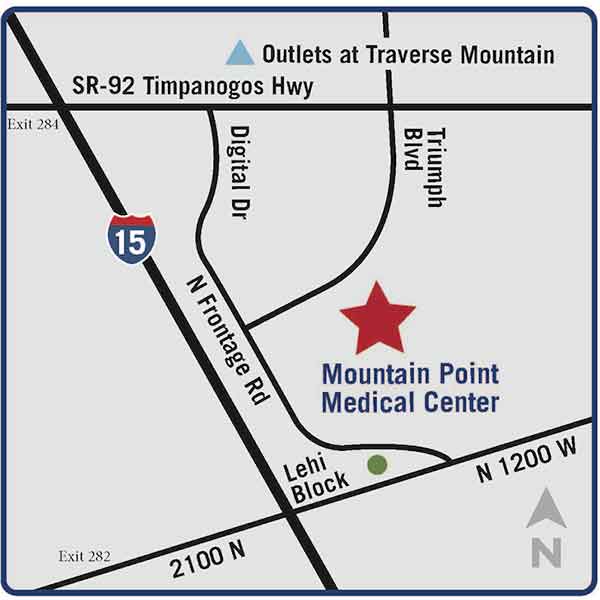 We are conveniently located at 3000 N. Triumph Blvd., Lehi, UT 84043, and is easily accessible from I-15 and SR-92 just east of Thanksgiving Point.
Directions
Heading Southbound on I-15: Take the Highland/Alpine Exit 284; turn left onto SR-92 and head back under freeway, take your 1st right onto Digital Dr. (becomes N. Frontage Rd.)
Heading Northbound on I-15: Take the 2100 North Exit and turn right. You are now traveling on 1200 N. Take your 1st left onto N. Frontage Rd.
Traveling Westbound on SR-92: Left turn onto Triumph Blvd. or Digital Dr.
Traveling Eastbound on 2100 North: Proceed under the freeway (I-15) and take your 1st left onto N. Frontage Rd.