Description
LAB Talks | Using Your Skills To Build A Better World With Sarah Edwards
A Free Monthly Event Curated By LAB for Business In Partnership With Hennepin Made + Parallel Café
Join us for LAB Talks – Using Your Skills To Build A Better World. Be surrounded by like-minded people in the community to talk passion, connect and make it happen while fueled by coffee from Parallel Cafe.
The resources of nonprofits across the nation are being stretched like never before. In order to not only maintain current levels of service, but also to increase their capacity to meet the growing challenges, nonprofits must access a variety of skills and expertise that may not be available within the organizations themselves. At the same time, the corporate sector is beginning to recognize that it can create a greater impact on critical social issues by offering its own best resource – its professional expertise.
At the intersection of the challenges to be met and the expert human resources to meet those challenges is skills-based volunteering. This innovative approach takes advantage of individuals' skills and experience to help service organizations build and sustain their capacity to bring real solutions to our most pressing social problems.
There is no one better to lead this dynamic conversation than the connector of all connectors – Sarah Edwards. Not only is she passionate and talented in creating platforms and events celebrating innovation and uniqueness; Sarah is the ultimate ambassador for kindness.
Sarah will navigate a conversation with Meghan Faricy from 3M about the way that they are facilitating and connecting employees to skills-based volunteerism, along with Jane Graupman from the International Institute of Minnesota about the way they have been utilizing skills-based volunteers, and Tracy Nielson from HandsOn Twin Cities, who is working at the intersection as a connector between companies and nonprofits to assist both sides in building effective skills-based volunteer opportunities. Step away from your daily to-do list, grab a coffee and be inspired. You won't regret it.
First Come First Serve
LAB Talks + Behind The Scenes tour of Hennepin Made
Behind the Scenes tour of HENNEPIN MADE following each LAB Talk to the first 10 to sign up! Tour tickets are available when reserving your LAB Talks tickets on Eventbrite. Select ticket option "LAB Talks + Behind The Scenes Hennepin Made Tour" to attend both the LAB Talks + exclusive tour. Hurry! These go fast.
Event Details
8:15- 8:30am Holden Room doors open. Check-in and check out the styled PEG BOARD, grab coffee provided by Parallel, post an IG pic + grab a seat
8:45am: Introduction of speakers
8:50 – 9:30am: LAB Talk with Q+A
9:30 – 10:00am: Additional time for connecting and coffee
9:45 -10:15am: Behind the scenes tour of Hennepin Made for eligible ticket holders
Location
The Holden Room
145 Holden Street
Minneapolis MN 55405
Additional Perks
- Complimentary coffee from Parallel Café, inspiration to jumpstart your passion from those who are making it real. The perfect place to meet co-workers, clients, business partners and friends IRL each month.
- Exclusive discounts, offers and contest giveaways to LAB Talks attendees.
Event Sponsors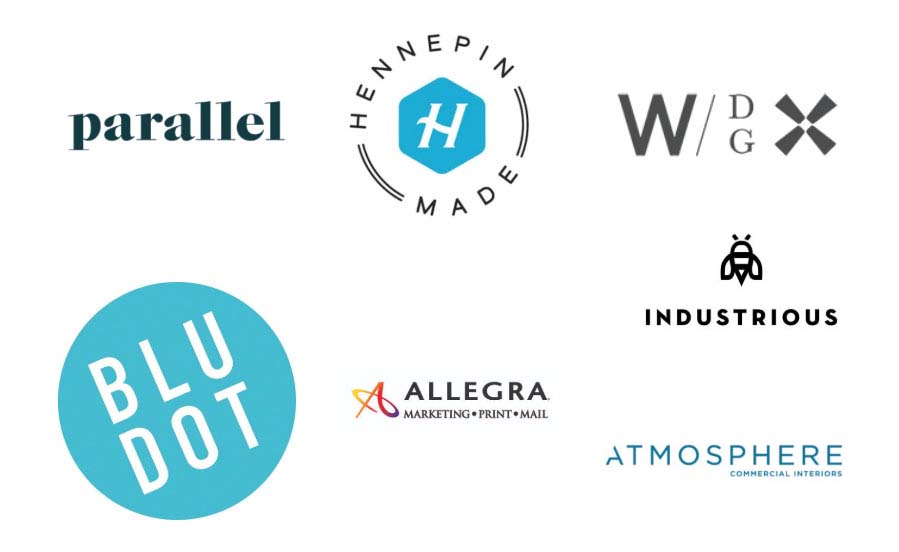 About LAB Talks
Education and collaboration are the foundation of any LAB event - We are taking these elements to another level and offering a monthly event to inspire, learn, and connect people to businesses and resources. Meet LAB Talks.
Each month we will set the stage to hear from those in our community and their compelling stories and insight. A panel of passion pursuers will share their stories that offer different perspectives on making things happen IRL. Be surrounded by other like-minded individuals and take advantage of this energy to jumpstart your day - and your own passion. Join us every month to be inspired, learn from others, stay curious and gain access to resources, tools and strategies to help you make things happen. Learn. Indulge. Apply. Repeat. BONUS: You will leave fueled from conversation as well as the complimentary coffee from Parallel Cafe!
About LAB For Business
LAB for Business offers business workshops that focus on the key components of a successful business, led by industry experts hosted by LAB. We provide resources, tools & strategy to apply to your business. The LAB instructors are industry professionals and will share their expert advice, one-on-one education, and resources to help you gain more knowledge & confidence in different areas of business. Whether you are a business owner, independent contractor, or working with a larger corporation, these workshops will offer the foundations for success and the knowledge & skills to grow & succeed.
We strongly believe in the power of collaboration, and our goal is to make LAB a place for people to connect and grow together. In addition to gaining insight in many areas of business, you will also meet others with a similar mindset with a yearning to connect, grow & succeed. Visit labforbusiness.com to learn more.