Description
Hardly a passing trend, the craft beer and craft spirits markets have experienced dramatic growth and made their mark - especially in Minnesota. Joe Alton, a former editor-in-chief at The Growler with over a decade of crafting content and experiences in the local craft beer scene, will navigate a compelling conversation with an impressive and diverse trio. They will share how they came to the fascinating local beer and spirits industry, and how they have managed and thrived within the explosive growth. Their diverse backgrounds are a big part of the dynamic nature, success and local appeal of craft breweries and distilleries. They are as diverse as the crafts they pursue. Hear how these local industry players came to work in these competitive, creative and fast–growing markets, how their backgrounds and experiences inform where they are going, and how it all plays into the local business of beer, wine and spirits. Cheers to that!
Bringing his experience and passion to the LAB Talks conversation, Joe will explore perspectives with the curated panel we are honored to host this month:
Jake Keeler, Vice President of Marketing for

BSG Select Ingredients

and

Rahr Corporation.

An industry leader in supplying select ingredients to craft brewers, winemakers, home brewers, craft distillers and cider makers throughout North America. Jake came into this industry by way of a Master's degree in Fine Art and part-time passion for home brewing turned career.

Riley Seitz, Quality Assurance and Quality Control Manager at

Surly Brewing.

The Twin Cities premiere destination brewery featuring innovative beers with a cult-like following and responsible for transforming the way Minnesotans felt about craft beer. Riley came onto the scene by way of Microbiology studies and experience in the lab coupled with curiosity when a beer hall hostess.

Heather Manley, founder and CEO of

Crooked Water Spirits.

Dedicated to crafting products that exceed expectations while pushing the envelope with unique recipes, cask finishing, aging and more, CWS is committed to high proofing all of their spirits for the best experience and taste. By way of CEO of an IT Consulting firm, whiskey sommelier and the infatuation for spirits and love for growing brands that radiate life, values, quality and passion, Heather created and released non-traditional award-winning spirits and ready to pour cocktails with CWS.
Kickstart your day with the perfect cup of coffee, conversation and good company!
First Come First Serve
LAB Talks + Behind The Scenes tour of Hennepin Made
Behind the Scenes tour of HENNEPIN MADE following each LAB Talk to the first 10 to sign up! Tour tickets are available when reserving your LAB Talks tickets on Eventbrite. Select ticket option "LAB Talks + Behind The Scenes Hennepin Made Tour" to attend both the LAB Talks + exclusive tour. Hurry! These go fast.
Event Details
8:15- 8:30am Holden Room doors open. Check-in and check out the styled PEG BOARD, grab coffee provided by Parallel, post an IG pic + grab a seat
8:45am: Introduction of speakers
8:50 – 9:30am: LAB Talk with Q+A
9:30 – 10:00am: Additional time for connecting and coffee
9:45 -10:15am: Behind the scenes tour of Hennepin Made for eligible ticket holders
Location
The Holden Room
145 Holden Street
Minneapolis MN 55405
Additional Perks
- Complimentary coffee from Parallel Café, inspiration to jumpstart your passion from those who are making it real. The perfect place to meet co-workers, clients, business partners and friends IRL each month.- Exclusive discounts, offers and contest giveaways to LAB Talks attendees.
Event Sponsors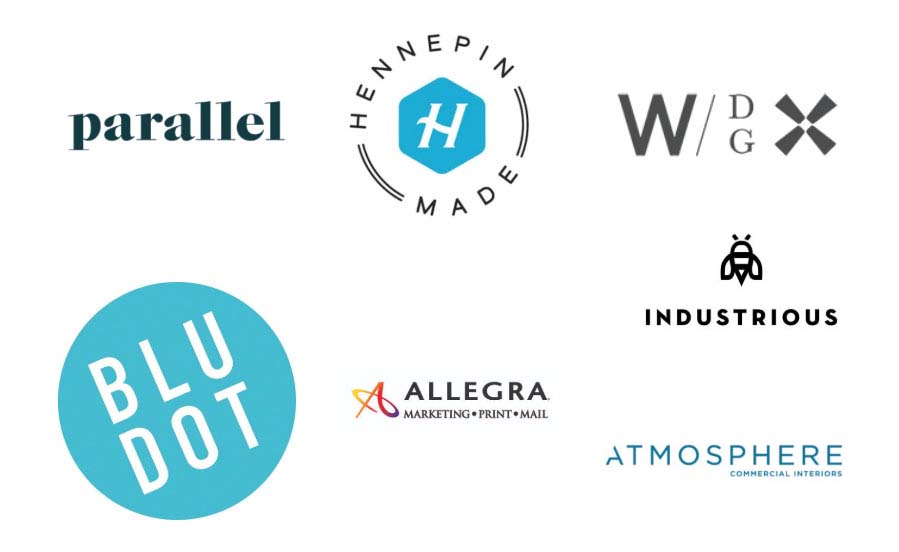 About LAB Talks
Education and collaboration are the foundation of any LAB event - We are taking these elements to another level and offering a monthly event to inspire, learn, and connect people to businesses and resources. Meet LAB Talks.
Each month we will set the stage to hear from those in our community and their compelling stories and insight. A panel of passion pursuers will share their stories that offer different perspectives on making things happen IRL. Be surrounded by other like-minded individuals and take advantage of this energy to jumpstart your day - and your own passion. Join us every month to be inspired, learn from others, stay curious and gain access to resources, tools and strategies to help you make things happen. Learn. Indulge. Apply. Repeat. BONUS: You will leave fueled from conversation as well as the complimentary coffee from Parallel Cafe!
About LAB For Business
LAB for Business offers business workshops that focus on the key components of a successful business, led by industry experts hosted by LAB. We provide resources, tools & strategy to apply to your business. The LAB instructors are industry professionals and will share their expert advice, one-on-one education, and resources to help you gain more knowledge & confidence in different areas of business. Whether you are a business owner, independent contractor, or working with a larger corporation, these workshops will offer the foundations for success and the knowledge & skills to grow & succeed.
We strongly believe in the power of collaboration, and our goal is to make LAB a place for people to connect and grow together. In addition to gaining insight in many areas of business, you will also meet others with a similar mindset with a yearning to connect, grow & succeed. Visit labforbusiness.com to learn more.