Calling all Innovators, Movers & Shakers, Investors, Entrepreneurs, Founders, and Likeminded Individuals!
About this event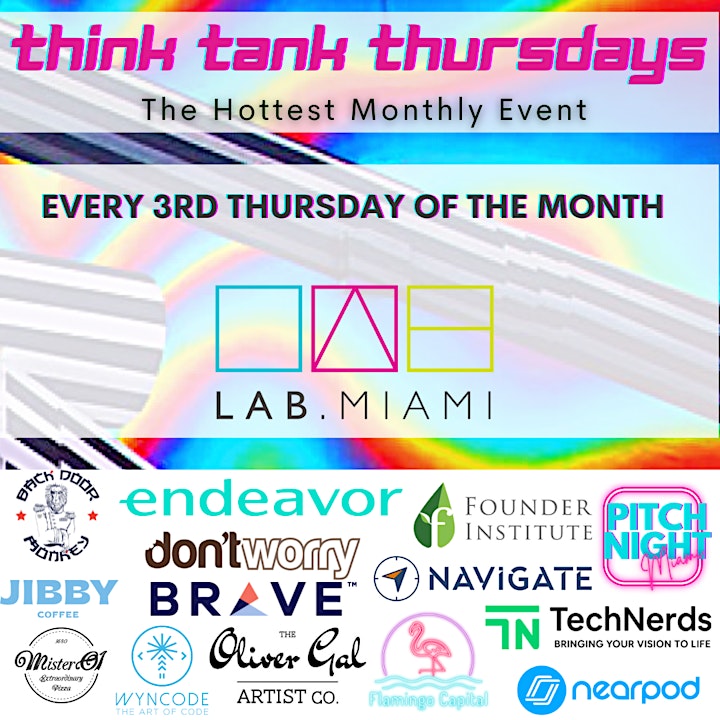 We're excited to announce our Think Tank Thursday 5th Edition the monthly event that keeps on giving! Keep reading to learn more 🙌
Come network, learn, and immerse yourself in programming curated by you, the Miami Startup Ecosystem! Every month we host a Pitch Competition and thoughtful conversations with successful founders. We are focusing on "How can we help?" We try to change it up each month with a carefully curated night for those who want to participate in Miami's growing ecosystem.
Stayed tuned while we announce more of our October's Partners and Sponsors:
✨Evening Agenda✨
5pm-5:30pm Welcome
5:30pm-6:00pm Networking
6:00pm - 7:00pm Pitch Night
Watch early stage founders pitch in front of a panel of expert judges. The only monthly Pitch Night in Miami!
7:00pm-8:00pm Endeavor y.Miami
About The Speakers
Felipe Sommer is a philanthropist at heart. His calling is to improve the quality of life for others, be it through education, entrepreneurship or anywhere needed. Family is his number one priority. Felipe is the Co-Founder of Nearpod, a mobile platform that empowers educators to create learning experiences that engage and inspire millions of students around the world.
Ana Sanchez Gal is the CEO of the HotGoldFish Corp. companies that include the DTC brands The Oliver Gal Artist Co., AllPopArt.com and The Comics Factory. Ana has profound experience on business expansion, strategy and leadership, client relations and sales, international growth, brand management and online presence.
Juha Mikkola is a serial entrepreneur who is comfortable operating in vastly different industries. Juha is a Co-Founder of Wyncode, a leading technical school dedicated to training top technology talent through best-in-class accelerated and immersive programs.
Anna Lindow has had a lifelong passion for mental health, and she founded Brave Health to expand access to the types of care that have helped her since adolescence. Prior to Brave Health, she was General Manager at General Assembly, a global organization that helps adults gain new technology skills. There, she led a team that quintupled the business in 3 years, and has since grown it to 30 locations serving over 70,000 students. Anna has a B.A. from Columbia, a graduate certificate in Addiction Recovery from the University of Florida, and an M.S. in Psychology from Walden University.
8:00pm-9:00pm Networking Close
If you want to add value to our community, select the appropriate links below:
Apply for the Pitch Competition here
Sign up to host a panel, seminar, or workshop here
Sign up to offer office hours or ask-me-anythings here
✨Meet our October Sponsors✨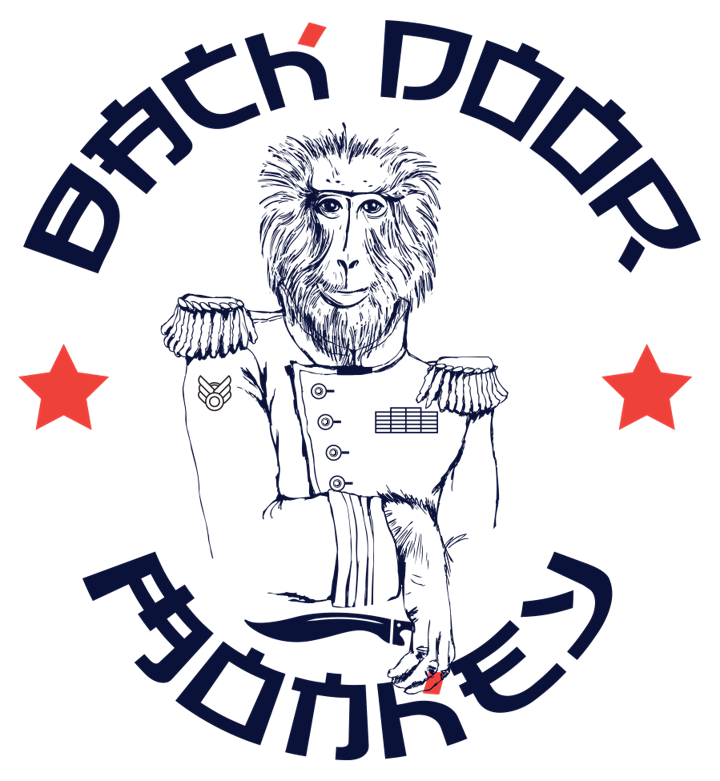 At Back Door Monkey we welcome all in search of peace and good vibes. We're a restaurant, bar, and event space with a thematic setting complemented by an Asian-fusion fare, specialty cocktails, and tropical beats that are sure to kick the senses into overdrive.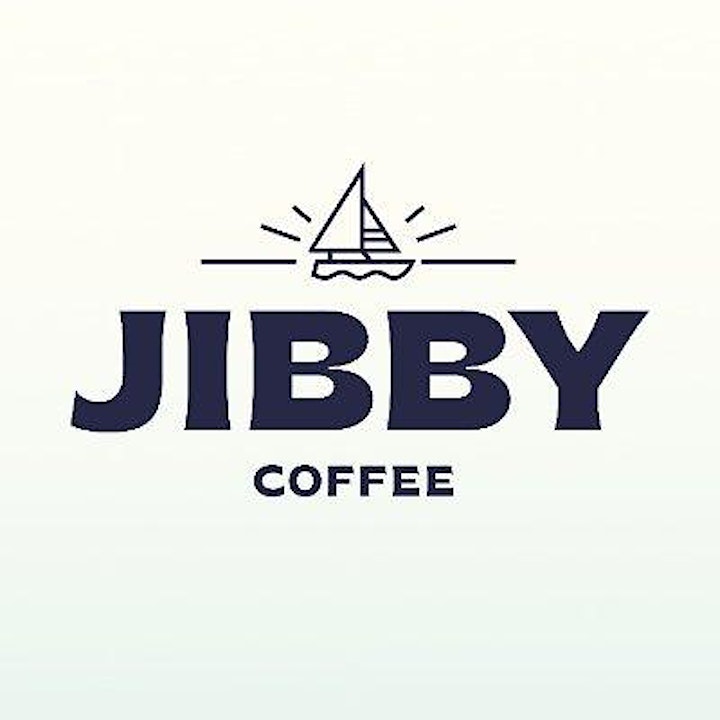 Miami-based Jibby Coffee will be handing out CBD-infused cold brew coffee and stickers! Jibby's cold brew is infused with CBD to curb your coffee jitters and add clarity to your pick-me-up. Featured in VICE, Well+Good, and the Miami New Times, Jibby is available in over 50 retailers in the South Florida area or online at jibbycoffee.com with free shipping.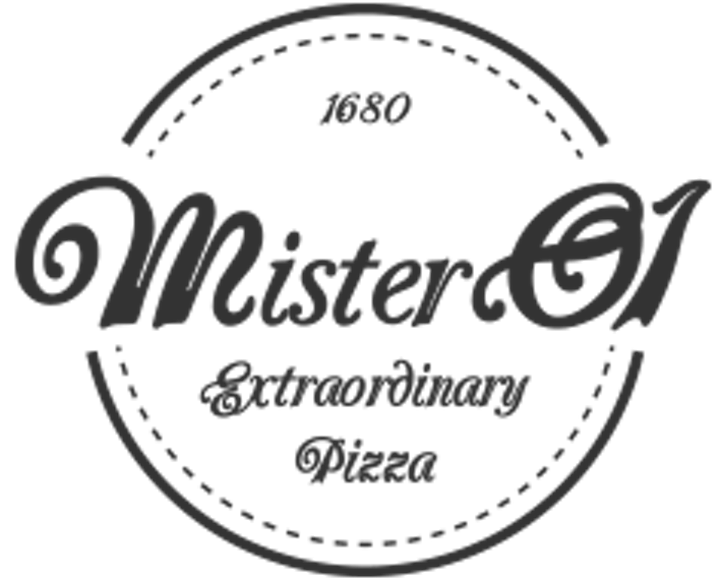 Mister O1 was born from the idea that an extraordinary pizza requires the utmost attention to detail and the finest ingredients, the necessary tools for an artist to produce masterpieces. Mister O1 uses only the finest and freshest ingredients and most of them are imported from Italy or locally sourced. The artisanal pizza is a delicate thin-crust style with very light dough, which is prepared and rests for a minimum of 72 hours into natural levitation before being served.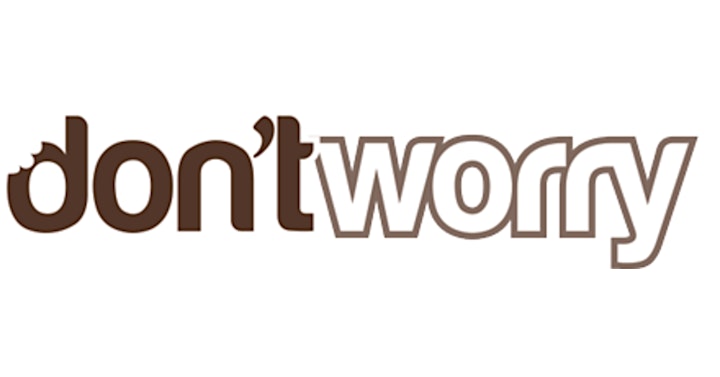 Don't Worry makes great-tasting, low-calorie snacks to satisfy the Mexican population's growing demand for healthier snacking alternatives. With obesity in Mexico dramatically rising, few snack manufacturers offer products that are both healthy and delicious. Don't Worry spent years researching and developing the recipe of its sugar and fat-free meringues, which are now available in over 200 stores throughout Mexico.
✨Meet our October Partners✨

Endeavor is leading the global high-impact entrepreneurship movement to drive economic growth and job creation by selecting, mentoring, and accelerating the best high-impact entrepreneurs around the world. Endeavor Miami's entrepreneurs generated close to $340M in revenues and over 3,000 jobs in South Florida in 2020. With the addition of its newest companies, the affiliate currently supports 22 companies and 39 entrepreneurs, such as Nearpod, Cameo, FIGS, NovoPayment, and Wyncode.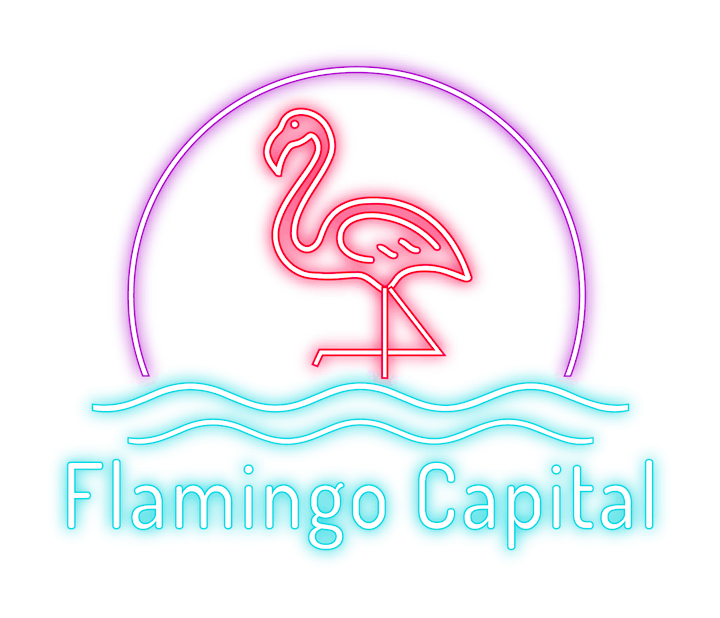 Led by a team of successfully-exited Miami founders + investors, Flamingo Capital sources top deals based on local roots, provides access to top-tier founders across the country that have made their way through Miami and from our deep network of venture capital investors around the world. We strive to connect Miami's startups and founders to their counterparts around the world to grow Miami's startup + investing ecosystem.

TechNerds Inc, a multinational IT powerhouse that deploys digital solutions to turn dreams into reality.
Through multiple startups, successful ventures, and corporate partnerships TechNerds managed to cement themeselves as the experts on business and marketing, from simple ideas to complex executions.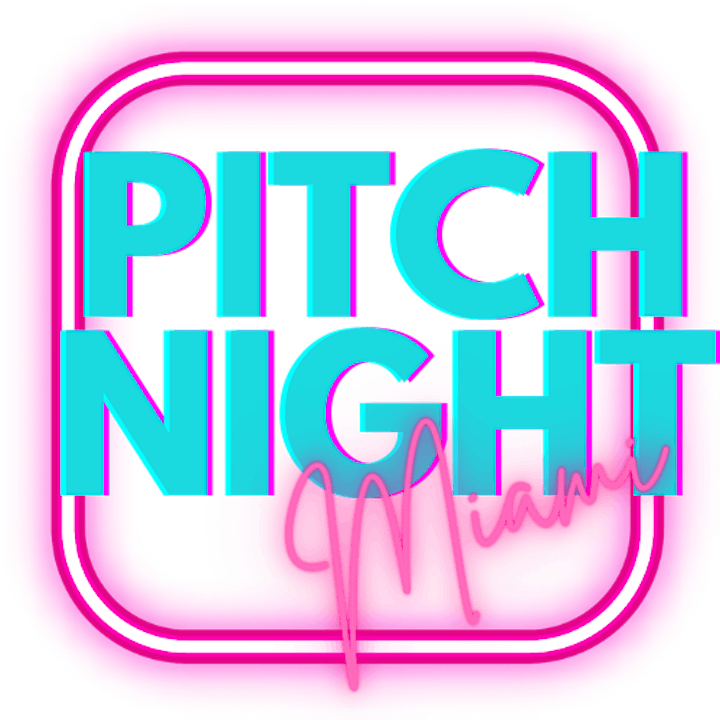 Pitch Night MIA was designed with one idea in mind: Collaboration breeds innovation. See the trajectory of the Miami start-up scene. Learn from startups working on the next wave of technology and the investors who evaluate them. Join us for a fun night of entertainment, entrepreneurship, and competition. Offer up your ideas, and take home inspiration from the most creative minds in the city. It is our goal to open up as many people as possible to new opportunities by spending an evening with friends who can help you on the road to success.

Launch Better. Grow Faster. Raise Smarter. We help early-stage startups launch, grow, or get funding ready through hands-on business planning and advisory so you can "Startup Confidently" with Navigate Capital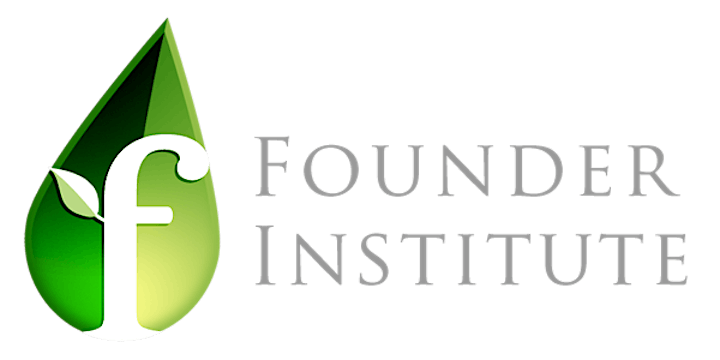 The Founder Institute is the world's largest pre-seed startup accelerator, having helped launch over 5,000 companies across 200+ cities and six continents.
In total, Founder Institute Alumni have raised over $1 billion and are worth an estimated $30B.
Our VISION is that there are talented people everywhere whose potential can be unlocked to make an impact on the world through entrepreneurship.
Organizer of LAB Miami October's Think Tank Thursdays
Located in the heart of the vibrant Wynwood Arts District, the LAB is Miami's original coworking community. In 2012, the founding members of the LAB teamed up with the Knight Foundation and a group of angel investors to convert a 10,000 square foot warehouse into a shared office space and event venue. Since then, a growing number of Miami's brightest and most forward-thinking entrepreneurial minds have converged here to share their ideas, learn from one another, and build amazing companies and projects.