LA Web Professionals Group November Meeting - Creating 3D with the Power of Repousse in Photoshop CS5 by Stephen Burns

Thursday, November 11, 2010 at 6:30 PM (PST)
Event Details
LA Web Professionals Group November Meeting - Creating 3D with the Power of Repoussé by Stephen Burns
Thursday, November 11 · 6:30pm - 9:30pm
Location: Moviola
1135 North Mansfield Ave.
Los Angeles, CA
FREE ADMISSION * FREE SNACKS * FREE PARKING
6:30 PM - Doors Open - Registration / Networking
6:50 PM - Introduction
6:55 PM - Part 1: Creating 3D with the Power of Repousse by Stephen Burns
Adobe has given us the ability to custom create simple 3D objects through a new feature called Repousse. We will take a tour of the interface and learn how you can create dynamic 3D logos and objects for your website, business cards, brochures or artwork.
You will Learn:
1) How to custom create 3D in CS5 Extended
2) Getting familiar with the 3D navigational tools in CS5
3) How to create texturing on 3D objects in CS5
4) Creating dramatic 3D lighting in CS5 to make your composition stand out.
5) Integrating your 3D object into a concept to tell a story and much more.
8:00 PM - Networking Break / Snacks will be available / Tweetup #lawpg
8:15 PM - Prize Drawing (you may order your door prize tickets through Eventbrite ahead of time)
8:20 PM - Part 2: Creating 3D with the Power of Repousse by Stephen Burns
Please RSVP so we can have an idea of how many people are attending. You can RSVP by email lawebprofessionalsgroup@gmail.com  or on our Facebook event page http://tinyurl.com/26b3u4d
Please feel free to invite as many friends as you want. You can send them an invite to this group on Facebook http://tinyurl.com/lawebprofessionalsgroup and can also bring them to the event.
/////////////////
About Stephen Burns:
Stephen Burns (www.chromeallusion.com) is the president Of The San Diego
Photoshop Users Group (www.sdphotoshopusers.com) and most recent
instructor to the Light Photo Workshops (www.lightworkshops.com).
He has written the following books:
Author of ³Photoshop CS5 Trickery & FX² (Soon to be released) Author of
"The Art Of Poser 8 Pro & Photoshop CS5" (Soon to be released) Author of
"The Art Of Poser & Photoshop"
Author of ³Advanced Photoshop CS4 Trickery & FX²
Author of "Advanced Photoshop CS3 Trickery & FX"
Author of "Advanced Photoshop CS2 Trickery & FX"
Author of "Photoshop CS Trickery & FX"
He has discovered the same passion for the digital medium as he has for photography as an art form. His background began as a photographer 28 year ago and in time, progressed toward the digital medium. His artistic influences include the great Abstractionists & the Surrealists including Jackson Pollock, Wassily Kandinsky, Pablo Picasso, Franz Kline, Mark Rothko, Mark Tobey, and Lenore Fini, to name a few.
Stephen Burns has been a corporate instructor and lecturer in the
application of digital art and design for the past 12 years. He has been exhibiting digital fine art internationally at galleries such as Durban Art Museum in South Africa, Citizens Gallery in Yokahama, Japan, and CECUT Museum Of Mexico to name a few.
He teaches Digital Manipulation Workshops in the San Diego and is an instructor online at
http://training.xtrain.com/faculty/show/Stephen+Burns .
A meetup event of the LA Web Professionals Group and Los Angeles Web Design company DK Interactive Design
Have questions about LA Web Professionals Group November Meeting - Creating 3D with the Power of Repousse in Photoshop CS5 by Stephen Burns?
Contact LA Web Professionals Group
When & Where

Moviola
1135 North Mansfield Avenue
Los Angeles, CA 90038


Thursday, November 11, 2010 at 6:30 PM (PST)
Add to my calendar
Organizer
LA Web Professionals Group
http://www.lawebprofessionalsgroup.com
As one of the largest Adobe User Groups in the country, the Los Angeles Web Professionals Group (LAWPG) attracts world-renowned speakers and a dynamic group of business, marketing and creative professionals. Every month, we meet, network and learn from LA's hottest web designers and Internet marketing experts. Join our Facebook Group or sign up for our mailing list and join us for monthly presentations on web design, marketing and the latest internet trends.
Los Angeles and Beverly Hills web design and Internet marketing firm, DK Interactive Design can serve your creative and marketing needs. We provide expert services in Web Design, Mobile Web Design, Search Engine Optimization, Social Media Marketing, Internet Marketing, Branding, and Graphic Design. We also offer our expert IT Services in Mac, iPad and iPhone consulting and Computer Training.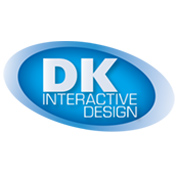 Daniel Kramer Computer Consulting & Training
http://www.danielkramer.net

LA Web Professionals Group November Meeting - Creating 3D with the Power of Repousse in Photoshop CS5 by Stephen Burns