LA Web Professionals Group - Instant, Expressive and Awesome Painting and I...
Description
LA Web Professionals Group August 2012 Meeting -
Instant, Expressive and Awesome Painting and Illustration in Photoshop, featuring Jack Davis
Thursday August 9, 2012 - 6:15 PM - 9:30 PM
LOCATION: ING Direct Cafe - http://www.facebook.com/INGDIRECTLA
11175 Santa Monica Blvd. Los Angeles, CA 90025
FREE PARKING::REFRESHMENTS::NETWORKING::DOOR PRIZES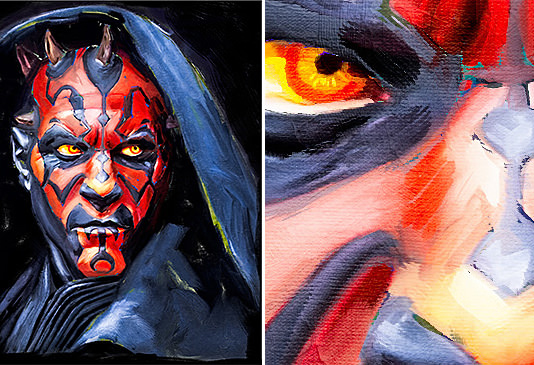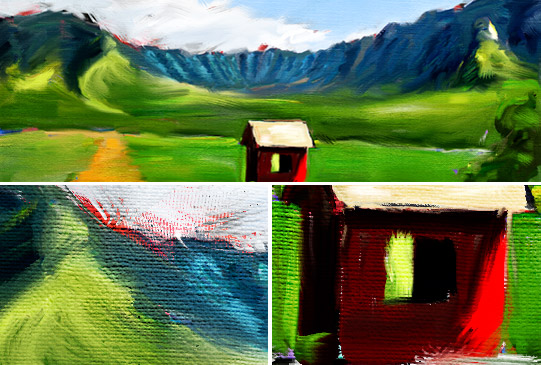 Can you REALLY paint traditional media convincingly in Photoshop (especially in the new CS6)? Absolutely YES! Easily? YES! Quickly? Your head will spin! To expressively paint, where your emotion, as well as your mind, get to come out and play, is one of life's greatest pleasures. Especially when you can use a computer, a Wacom tablet and Photoshop to do all the laborious set up (and clean up!) that is typically involved with traditional medias like oils, watercolors or even pastels. All of these different media types will be demonstrated and simulated in this evening seminar led by award winning designer and artist/illustrator Jack Davis (who knows a thing or two about Photoshop as well ;).
And all these projects will start with a photograph - yes, Jack will be cloning sheep that night! These photographs (once first "enhanced" in Photoshop's Adobe Camera Raw) will be the "palette" of colors, tones and shapes that we will use in creating the masterpieces. And that means for these techniques no expert drawing skills are needed - though certainly if you can paint and draw traditionally then you will have an advantage when it comes to creatively "drawing outside the lines"! Come ready to be trained, entertained and inspired!
6:15 PM – Doors Open (Please don't arrive before 6:15)
6:40 PM – Part 1
7:50 PM – Networking Break / Tweetup @lawebprosgroup and Light Refreshments
8:10 PM – Prize Drawing
8:15 PM – Part 2
9:30 PM – Meeting End
Please register early, space is limited and usually fills up fast. We also offer an early bird special when registering the first few days once registration is open.

If you still want to attend without registering ahead and space permits, it will be $7 at the Door and include 1 door prize ticket.
Register Here: http://lawpg-august2012.eventbrite.com/ or by email events@lawebprofessionalsgroup.com if you want to register and have issues with eventbrite
Please feel free to invite as many friends as you want.
********************************
Speaker Bio: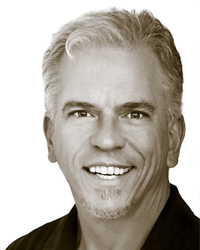 Jack "Wow" Davis is one of the world's leading experts on Photoshop, as well as himself being an award-winning designer. Jack is coauthor of the bestselling (a million copies+ in 12 languages) guides to Photoshop, The Photoshop Wow! Book and How to Wow: Photoshop for Photography (Benjamin Franklin Award for Best Computer Book, Computer Press Assoc: Best How-To Book, International Digital Imaging Assoc: Most Useful Book). For over 25 years Jack has been an internationally renowned spokesperson on digital imagery, and routinely teaching at conferences and workshops around the world. Davis is part of the "Dream Team" at the Photoshop World Conferences and was one of the first inductees into the Photoshop Hall of Fame for his lifetime contributions to the industry. Jack has an MA and MFA in Digital Imagery, and when he's not in his studio in San Diego, he's usually somewhere in Polynesia, camera and paint brush in hand, capturing the local color.
********************************
Parking Info: Free Parking is available in the garage located next to ING Direct Cafe between the cafe and the Tesla dealership.
Organizer of LA Web Professionals Group - Instant, Expressive and Awesome Painting and Illustration in Photoshop, featuring Jack Davis
http://www.lawebprofessionalsgroup.com
As one of the largest Adobe User Groups in the country, the Los Angeles Web Professionals Group (LAWPG) attracts world-renowned speakers and a dynamic group of business, marketing and creative professionals. Every month, we meet, network and learn from LA's hottest web designers and Internet marketing experts. Join our Facebook Group or sign up for our mailing list and join us for monthly presentations on web design, marketing and the latest internet trends.
Los Angeles and Beverly Hills web design and Internet marketing firm, DK Interactive Design can serve your creative and marketing needs. We provide expert services in Web Design, Mobile Web Design, Search Engine Optimization, Social Media Marketing, Internet Marketing, Branding, and Graphic Design. We also offer our expert IT Services in Mac, iPad and iPhone consulting and Computer Training.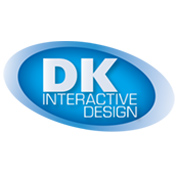 Daniel Kramer Computer Consulting & Training
http://www.danielkramer.net