LA Web Professionals Group February 2011 Meeting - Black and white conversions with Vincent Versace

Thursday, February 10, 2011 at 6:45 PM (PST)
Event Details
LA Web Professionals Group February 2011 Meeting - Black and white conversions with Vincent Versace
Thursday, February 10, 2011
6:45 PM - 9:45 PM

Location: Working Village
212 Marine Street, suite 100
Santa Monica CA 90405
FREE ADMISSION * REFRESHMENTS * STREET PARKING (please read the signs)
6:45 PM - Doors Open - Registration / Networking
7:00 PM - Black and white conversions with Vincent Versace - Part 1
8:00 PM - Networking Break / Refreshments / Tweetup #lawpg
8:25 PM - Prize Drawing
8:30 PM - Black and white conversions with Vincent Versace - Part 2
Please RSVP so we can have an idea of how many people are attending. 
You can RSVP on our Facebook event page http://on.fb.me/gNhYK5 , EventBrite or by email lawebprofessionalsgroup@gmail.com
Please feel free to invite as many friends as you want. 
Speaker Bio:
Vincent Versace is a recipient of the Computerworld Smithsonian Award in Media Arts & Entertainment and the Shellenberg fine art award, is a six-time nominee to the Photoshop Hall of Fame and is the best selling author of Welcome to Oz a Cinematic Approach Digital Still Photography with Photoshop and. His work is part of the permanent collection of the Smithsonian Institution's Museum of American History.
Vincent was the original host of the Epson Print academy and is the photographer of Immediate Assistants Medical Rescue Go team and one of the members of the photographic team of Eco-Challenge. He has been commissioned by the San Francisco Presidio National Park to create a permanent collection of art for the park. He is an American Photo Magazine Mentor Trek instructor. Vincent has led photographic workshops to San Francisco, Burma, Viet Nam, India, Morocco, Costa Rica, Santa Fe, Egypt, Cambodia, Mongolia and Australia.
Vincent is former member of the board of directors of Los Angeles chapter of the American Photographers Association. He is also a member of the National Association of Photoshop Professionals "Instructor Dream Team" and teaches regularly at Photoshop World as well as being a regular instructor at the Maine Photographic Workshops, Santa Fe Photographic and Palm Beach Photographic Workshops. He is currently a member of Microsoft's Digital Imaging Applications Group and founding member of the Epson Stylus Pros, Xrite Colorotti and Lexar Elite Photographers.
He is the former artist in residence for Altamira Group and former consultant to the president of Kodak's Digital & Applied Imaging Group.
Vincent is able to leap tall buildings in a single bound and on the weekends is a part-time super-hero and short-order cook.
http://versacephotography.com
Vincent Versace's book - Welcome to Oz 2.0: A Cinematic Approach
to Digital Still Photography with CS5 - http://www.amazon.com/gp/product/0321714768/ref=cm_rdp_product
Seattle Post review - http://www.seattlepi.com/books/432196_150605-blogcritics.org.html
http://www.acmeeducational.com
http://www.flickr.com/photos/vincentversace
Parking Options:
there is free two hour street parking along 2nd when available and metered parking along Main Street. 
3rd Street for all day free parking
Great website for Main Street metered parking information: http://parking.smgov.net/det_main.html 
Closest Main Street metered lot: Lot 9   110 Hill St.
Enter from Kinney St., Hill St. or off of Main St. at Ashland Ave.
175 metered spaces: 165 @ 3 hours, 10 @ 10 hours
$.75 each hour; open 24 hours
Change machine available at that location
 A meetup event of the LA Web Professionals Group and Los Angeles Web Design company DK Interactive Design
When & Where

Working Village
212 Marine Street
suite 100
Santa Monica, 90405


Thursday, February 10, 2011 at 6:45 PM (PST)
Add to my calendar
Organizer
LA Web Professionals Group
http://www.lawebprofessionalsgroup.com
As one of the largest Adobe User Groups in the country, the Los Angeles Web Professionals Group (LAWPG) attracts world-renowned speakers and a dynamic group of business, marketing and creative professionals. Every month, we meet, network and learn from LA's hottest web designers and Internet marketing experts. Join our Facebook Group or sign up for our mailing list and join us for monthly presentations on web design, marketing and the latest internet trends.
Los Angeles and Beverly Hills web design and Internet marketing firm, DK Interactive Design can serve your creative and marketing needs. We provide expert services in Web Design, Mobile Web Design, Search Engine Optimization, Social Media Marketing, Internet Marketing, Branding, and Graphic Design. We also offer our expert IT Services in Mac, iPad and iPhone consulting and Computer Training.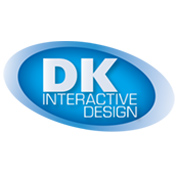 Daniel Kramer Computer Consulting & Training
http://www.danielkramer.net

LA Web Professionals Group February 2011 Meeting - Black and white conversions with Vincent Versace