LA Web Professionals Group - CreateNow: Dreamweaver CC Deep Dive featuring...
Location
Capital One 360 - Los Angeles Café
11175 Santa Monica Blvd.
Los Angeles, 90025
United States
Description
LA Web Professionals Group
CreateNow: Dreamweaver CC Deep Dive featuring Product Manager Alejandro Gutierrez
Monday July 22, 2013 - 6:15 PM - 9:30 PM
LOCATION: Capital One 360 - Los Angeles Café - https://www.facebook.com/CapitalOne360LA
11175 Santa Monica Blvd. Los Angeles, CA 90025
FREE PARKING::REFRESHMENTS::NETWORKING::DOOR PRIZES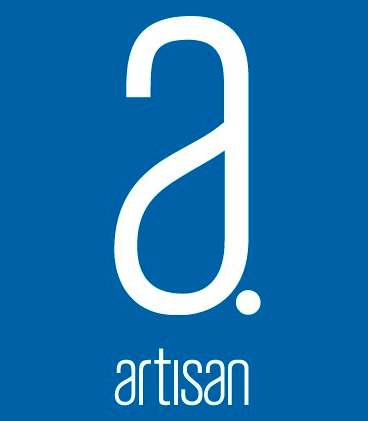 We are proud to have this meeting sponsored by Artisan Creative
With more than 20 years experience in the creative community, Artisan has become the premiere resource for Creative and Marketing talent in LA. We work in the Design, Interactive, Advertising, Marketing & Communications fields placing temporary freelancers, full time staff and turnkey project teams. In recent years, our focus has shifted to the digital space, partnering with professionals in Web Design, Web Production, User Experience, User Interface, Information Architecture and Front End Web Development
What we plan to cover:
• What's New in Dreamweaver CC
• Discuss CSS Designer in depth and CSS Layouts (in general)
• Discuss jQuery widgets in Dreamweaver CC
• Discuss extensions and extensibility in Dw
(image scroller/slider, nav bar pull down menu)
6:15 PM - Doors Open - Registration (Please don't arrive before 6:15 PM!!!)
6:40 PM - Dreamweaver CC Deep Dive - Part 1
7:50 PM - Networking Break / Tweetup @lawebprosgroup and Refreshments
8:15 PM - Prize Drawing
8:25 PM - Dreamweaver CC Deep Dive - Part 2
9:30 PM - Meeting End
Speaker Bio: Alejandro Gutierrez
Alejandro grew up near Seattle, Washington, and cultivated an appreciation
for fine arts. University studies (at Willamette University) included
Theater, Chemistry, and Latin American Revolutionary History.

His past work includes web design, software engineering, application
development, event production, music production and voice acting.
Alejandro now focuses on web and mobile application design, beginning at
GameHouse in Seattle in 2006, leading to SiriusXM in Washington DC, and
ultimately leading back to the West Coast with Adobe. Punctuating that
experience are several consulting, business development and design
opportunities. Alejandro lives in San Francisco now with his Italian
Greyhound.
Please register early, space is very limited and will fill up fast. If you still want to attend without registering ahead and space permits, it will be $10 at the Door and includes 1 door prize ticket.
Register Here: http://lawpg-dreamweaver-july2013.eventbrite.com
Please feel free to invite as many friends as you want.
Parking Info: Free Parking is available in the garage located next to Capial One 360 Los Angeles Cafe between the cafe and the Tesla dealership.
A meetup event of the LA Web Professionals Group and Los Angeles Web Design company DK Interactive Design