Description
The first PREMIUM ALL-INCLUSIVE DAY FETE has arrived for Bahamas Carnival 2019. This isn't one of those inclusive fetes that only serves bottom-shelf drinks; La Vie provides top-shelf drinks PLUS delicious food options from around the Caribbean! Come for a premium experience of music from top soca DJs, premium vibes at one of the island's most exotic venues, and did we mention, PREMIUM VIBES!!! So if you want to drink & fete; eat & fete; drink, eat & fete or do something krazy and pick up something and run wid it......Then purchase your tickets now for the event of Bahamas Carnival 2019.
This is a fete that you will NOT WANT TO MISS!!!
Ask about group and lounge rates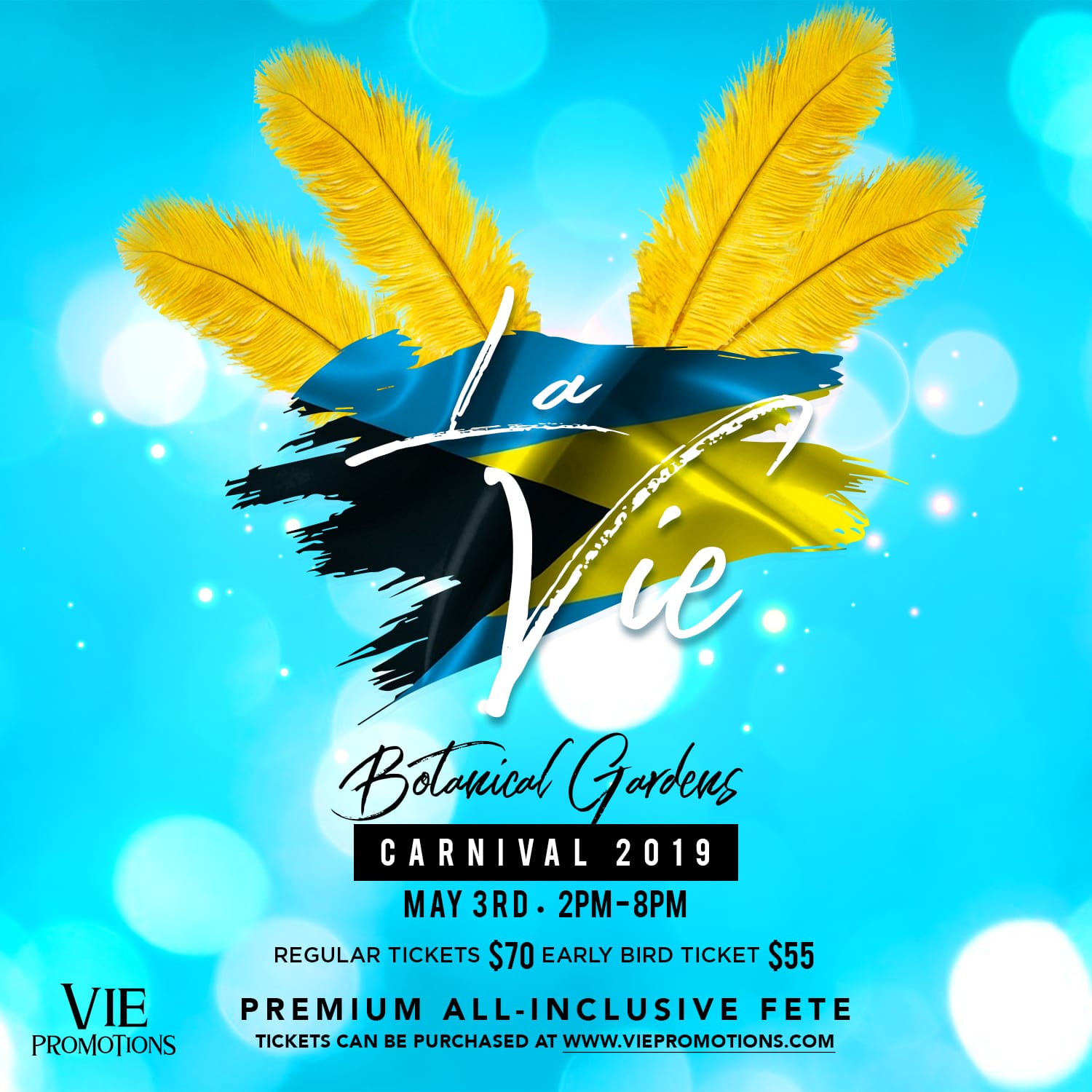 By use of this ticket, the ticket purchaser/holder ("Holder") agrees that: (a) he or she shall not transmit or aid in transmitting any information about the event to which it grants admission, including, but not limited to, any account, description, picture, video, audio, reproduction or other information concerning the event (collectively "event Information"); and Vie Promotions and each of its respective agents, shall have the unrestricted right and license to use his or her image, likeness, name, voice, comments or other proprietary or public rights in any broadcast, telecast or photograph and/or video and/or audio sound recording taken in connection with the game or other transmission or reproduction in whole or in part of the game, for all purposes, without compensation.
The holder voluntarily assumes all risks incident to the event, including the risk of lost, stolen or damaged property or personal injury. Vie Promotions and its agents may revoke this license and eject or refuse entry to the holder for violation of venue rules, illegal activity, misconduct or failure to comply with any and all security measures.
The holder voluntarily assumes all risk associated with the purchase of this ticket from anyone other than Vie Promotions or its designated agents. This ticket may not be used for advertising, promotion (including contests or sweepstakes), or other trade or commercial purposes without the express written consent of Vie Promotions.
NO REFUNDS, NO EXCHANGES, NO RE-ADMISSION. RAIN OR SHINE. EVENT, DATE & TIME SUBJECT TO CHANGE.