Location
University of Southern California, Bovard Auditorium
3551 Trousdale Pkwy
Los Angeles, CA 90089
United States
L.A. Times Book Club with Ibram X. Kendi discussing" How to Raise an Antiracist"
About this event
June Book Club: "How to Raise an Antiracist" by Ibram X. Kendi
On June 22 author and historian Ibram X. Kendi will join the L.A. Times Book Club in Los Angeles for a conversation with columnist Sandy Banks about his new book, "How to Raise an Antiracist."
"Kendi's latest ... combines his personal experience as a parent with his scholarly expertise in showing how racism affects every step of a child's life, even while in utero: His wife, a Black doctor, had many of her valid prenatal concerns dismissed," says reviewer Bethanne Patrick.
"Kendi emphasizes parents' crucial role in protecting their children while also seeking social change. Like all his books, this one is accessible to everyone regardless of race or class. Read it."
Kendi is the author of five books for adults and three books for children, including "Stamped from the Beginning: The Definitive History of Racist Ideas in America," which won the National Book Award for Nonfiction in 2016, and "How to Be an Antiracist," a 2019 bestselling memoir and social commentary.
His latest book, "How to Raise an Antiracist," will be published June 14 and is geared toward parents, teachers and other caregivers. Kendi addresses such questions as: How do we talk to our children about racism? How do we teach children to be antiracist? How are kids at different ages experiencing race?
Bio: Ibram X. Kendi is a humanities professor at Boston University and founding director of the BU Center for Antiracist Research. He is a contributing writer at The Atlantic and a CBS News racial justice contributor. In 2021 he was awarded a MacArthur Fellowship, also known as a Genius Grant.
On June 14, Kendi also will publish "Goodnight Racism," a modern bedtime classic illustrated by Cbabi Bayoc that gives children the language to dream of a better world.
IN-PERSON EVENT INFO
When: June 22 at 7 p.m. PT. Doors open at 6 p.m. PT.
Where: This in-person book club event will be held at Bovard Auditorium on the USC campus.
Bookseller: Our partner for this event is Eso Won Books. The $40 ticket includes a signed copy of "How Raise an Antiracist." Eso Won also will have books available for purchase at the event.
Bonus for book club readers: If you are not an active L.A. Times subscriber, your ticket includes a 6-month digital subscription to the Los Angeles Times. You will receive an email after the event to activate your subscription.
Sign up for the L.A. Times Book Club newsletter to join our community book club and receive updates on the latest books and events.
Q&A: What would you like to ask the author? Share your comments and questions for Ibram X. Kendi in advance of book club night in an email to bookclub@latimes.com.
If you enjoy community book discussions: During the pandemic The Times has offered many live events free and virtual to make it easy for readers to participate from home. Now we need your help to keep going and growing through the new Times Community Fund. Learn more: How to support the L.A. Times Book Club and Book Prizes.
No refunds are available for this event.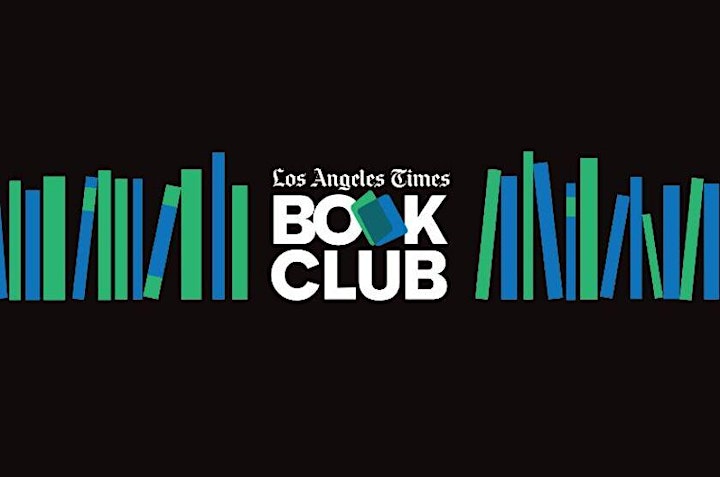 IMPORTANT COVID Safety Requirements:
For entry to this event, the Los Angeles Times requires proof of full vaccination against COVID-19 (at least two weeks after the final dose).
Negative test results will NOT be accepted for this event.
Upon entry, we require you show proof of vaccination with a valid government-issued ID.
Face masks must be worn at all times when inside the venue.
If you or anyone within your group has or is experiencing COVID-19 symptoms, we ask you to please stay home to ensure the health and safety of our audience and staff. Face coverings are required for all attendees. By voluntarily attending this event, you acknowledge the following: