Actions and Detail Panel
LA Software Craftsmanship UnConference Event
Thu, May 25, 2017, 6:00 PM – 9:30 PM PDT
Description
We are pleased to invite you to attend LA Software Craftsmanship's unConference event!
What is an unConference?
At an unConference, the topics on the agenda are decided by the attendees. The topics will be related to managing an engineering culture, dealing with current software trends and models, and creating a tightly knit LA tech community. We will have 20 sessions delivered by speakers from the LA tech community. Below is a list of confirmed speakers with their assigned topics. Additionally, you will find below a list of topic examples that you can choose from to lead a discussion.
Why attend?
This event will also feature a constant Speed Networking session to help you collaborate with other startup founders, software leaders, tech-enthusiasts in a business matchmaking atmosphere.
By sharing your experiences and deepening your understanding of current software trends and business models, together, we can act as catalysts and strengthen the LA tech community.
Food, drinks, and location will be provided by sponsors.
What to do next?
1) At the bottom page is an example list of topics that can be discussed. Upon registration, please indicate:
• The topic you deem the most interesting and relevant
• Any other topic that is of your interest and expertise
2) If interested, please indicate a topic you would like to lead a discussion on
List of Confirmed Speakers and Topics
Technical:
• Catherine Moroney, Scientific Software Engineer at Jet Propulsion Laboratory: Python and Fortran and C for Scientific Software
• Philip Markgraf, Director, Software Engineer at Vyaire Medical: Velocity and Pair Programming
• Randy Stalzer, Software and Application Development Delivery Services Senior Director at RRSConsulting: SAAS Integration
People Development & Culture:
• Trotter Cashion, Engineering Manager at Riot Games: Maintaining Engineering Culture as you Scale
Community:
• Machiko Yasuda, Technical Product Manager: How to contribute back to the community - as a company, individual, mentor
• Laura Kinson, Software Engineer at Fender: Communication with Non-Tech Users and Leaders
• Justin Dorfman, Director and Developer Relations at Sticker Mule: Contributing to Open Source
Industry:
• Jaafar Skafi, Project Manager at MT Group: The Role of Artificial Intelligence and its Impact on Healthcare in the Upcoming Decades
• Herminio Garcia, CTO at Bypass: Experience With Startup Accelerator
List of Topic Examples:
Company Scaling and Growth
10% Time
Tool/Language/Platform Selection
Career Development
Hiring
Conway's Law/Team Construction
Micro-Services
The State of Continuous Integration/Continuous Delivery
How to Best Qualify Incoming Developer Applicants?
Measurement and Accountability in Agile Teams
Docker Containers
Production Operations (including DevOps)
Communication with Non-Tech Users and Leaders
Conway's Law/Team Construction

Addressing Technical Debt
Circumventing Nonsense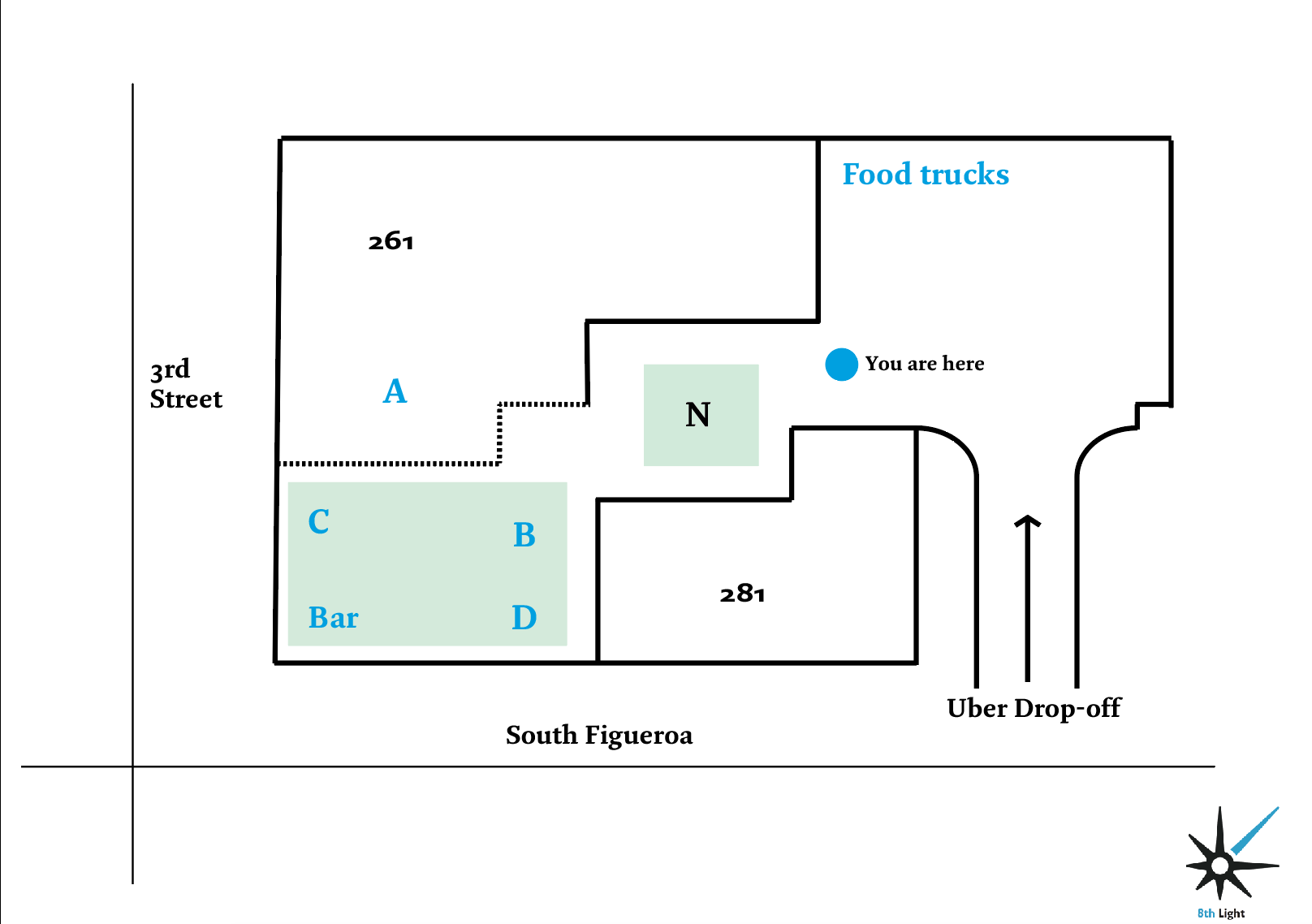 FAQs
What are my transportation/parking options for getting to and from the event?
Parking is available on-site for a flat rate of $13 after 5pm. There is also an Uber dropoff point on-site.