Luxury Brand experiences // We welcome a new and exclusive La Reina dinners series by top Chef Javier Plascencia & tastings of Raicilla .
About this event
A project made with INSPIRING PEOPLE, a select group of top chefs, spirit specialists, actors, artists, entrepreneurs, musicians and fashion designers that are making a positive impact in our society, thanks to their passion and talent shared to the world.
La Reina Raicilla brings an unique sensorial experience to the exclusive and first floating restaurant in Cabo, MX: Animalón By The Sea
Friday, February 4th
Pick up from the airport to the hotel (Airfare not included, please share your flight itinerary)
7:00 pm - Raicilla Master Class by Mabi Vázquez, spirit specialist at Agave Mexican Spirits Boutique
7:30 pm - Raicilla Cocktails & snacks
12:30 am - Back to the Hotel Cabo Azul
Saturday, February 5th
2:00 pm - Pick up from Hotel Cabo Azul Resort
2:30 pm - Raicilla Meals. Five-course menu at Animalón by the Sea by Top Chef Javier Plascencia, recognized by New York Times,
Forbes, owner of the best restaurants in Baja and a great guy!
3:30 pm - Premiere of La Reina Experience by Top Chefs in Baja - a short film series from our last experience at Valle de Guadalupe.
7:00 pm - Pick up from Animalón by the Sea to Puerto Raíz
8:00 pm - Raicilla Ceremony guided by Sandra Gutierrez
9:00 pm - After party with ORICANTI LIVE BAND Music
Sunday , February 6th
10:00 am - Brunch Raicillero
After the Denomination of Origin in 2019, Raicilla has been in the eye of the world, becoming the NEW category into the Agave Spirits and generating mysteries around its origin.
We believe education is the best way to increase awareness, value and respect to the families who produce this magical spirit.
RAICILLA ARTISANAL 40%. RAICILLA ANCESTRAL 42%. PUNTAS 55%.
Indulge in a culinary journey and cheer with us to celebrate the passion behind a great meal, great people and the best Raicilla.
FIVE-COURSES MENU. CRAFT COCKTAILS.
Raicilla Ceremony ® + Afterparty in Puerto Raiz
La Reina® is the spirit of the Agave Maximiliana that has been in contact with the Earth for almost 20 years, living in the mountains in connection with all the flora and fauna that surrounds it.
When drinking La Reina® Raicilla, you are able to feel calm through its flavor, peace for the moment you live in and strength from its harmonic effect.
We want to share with you this unparalleled experience, guided by a beautiful human being, a medicine woman, designer and a transpersonal therapist. Sandra Gutierrez works integrating her life at her service, to find the path to true Well-being. Our guide will take us to a state of consciousness healing body and mind by feeling each sip, thank Water, Earth and Agave, which have accompanied during her life and personal growth when drinking La Reina®
-Ticket includes hotel nights (arriving Friday 4th of February and leaving the 6th from SJD).
Local transport and 5 star hotel accommodation included.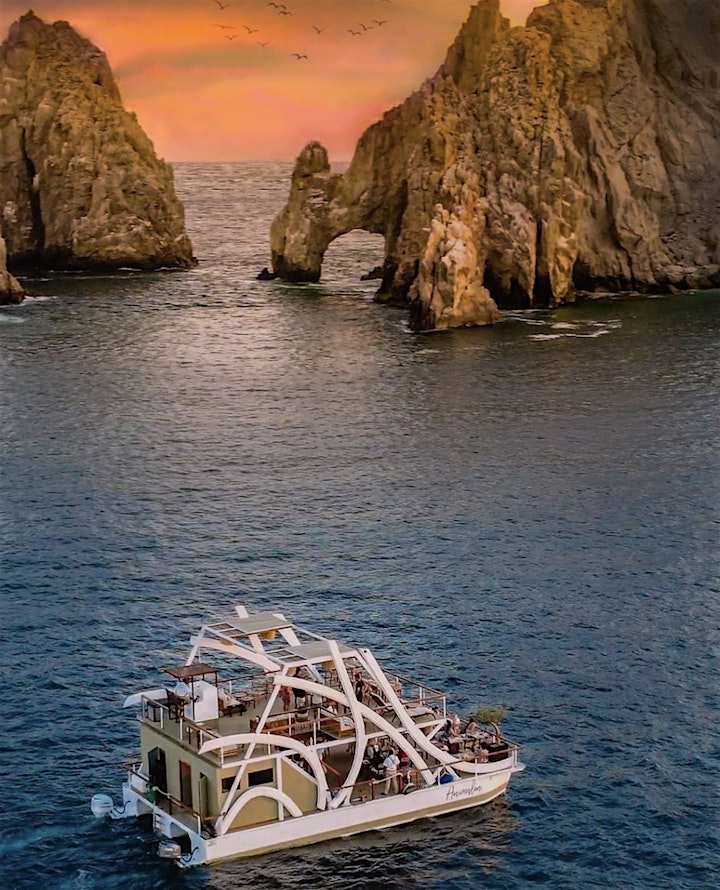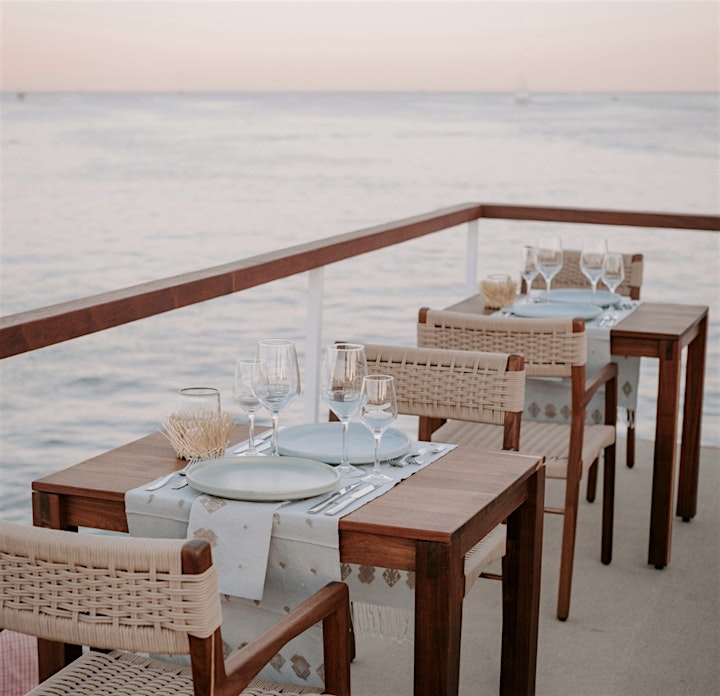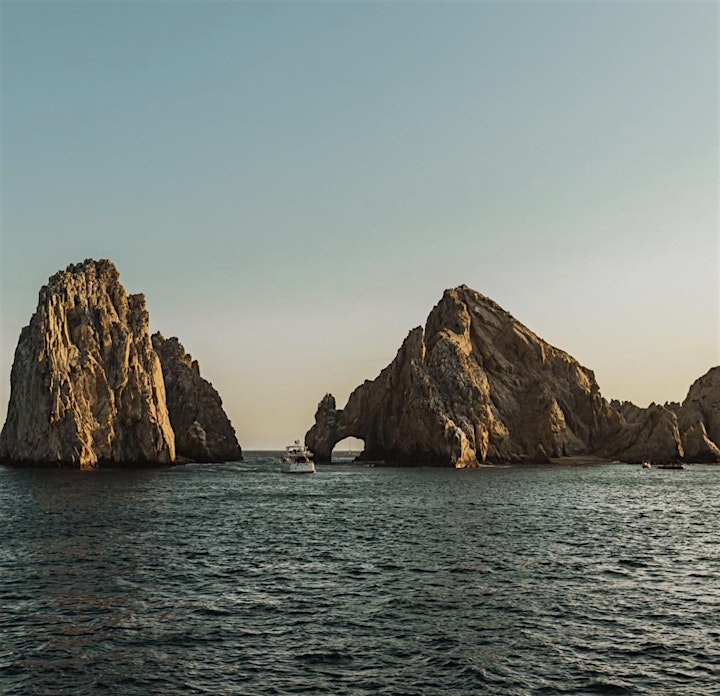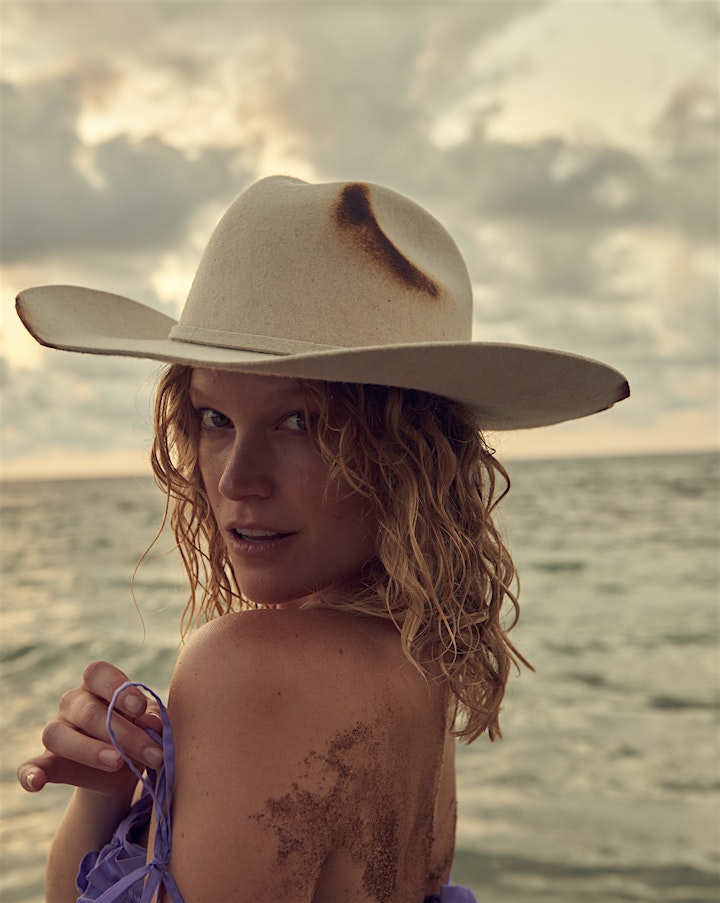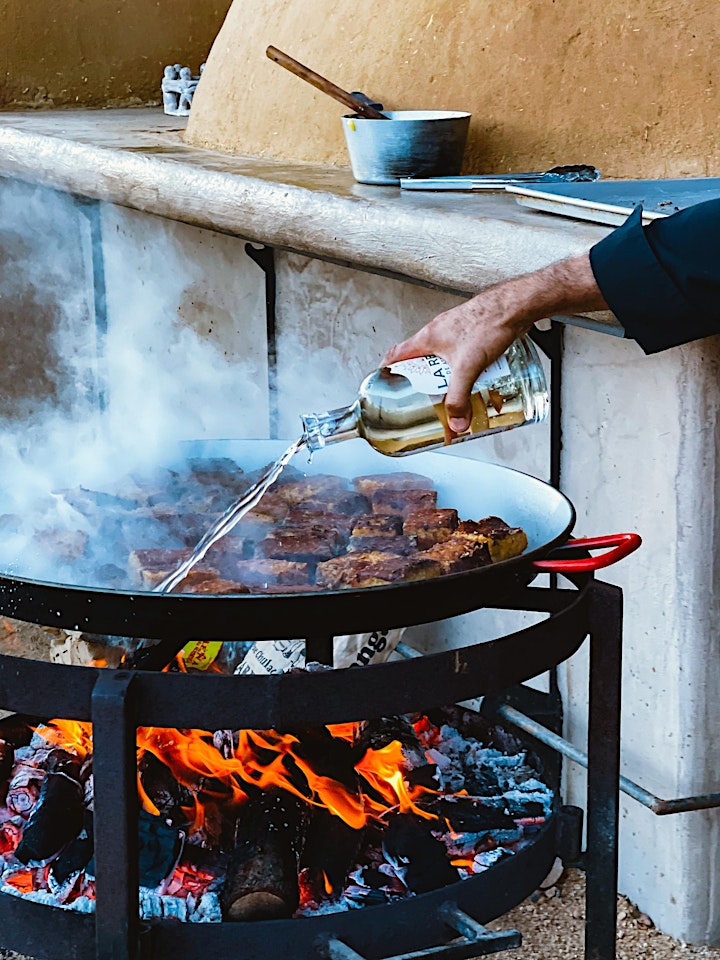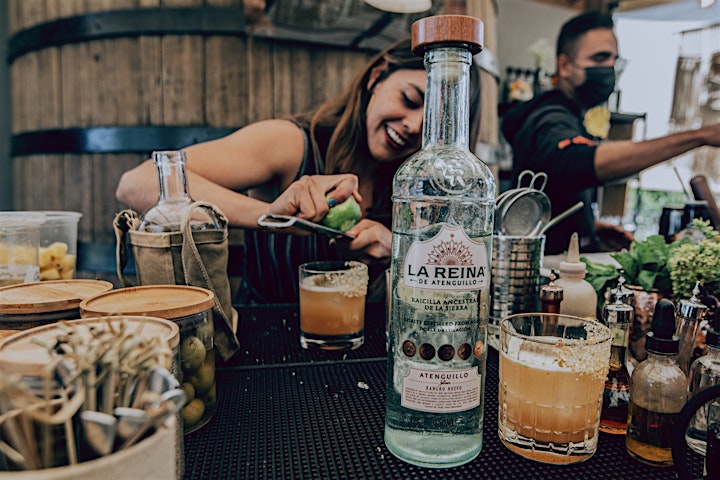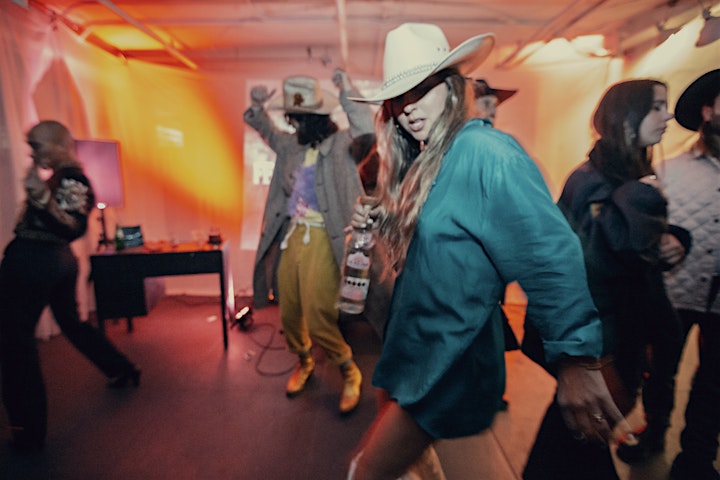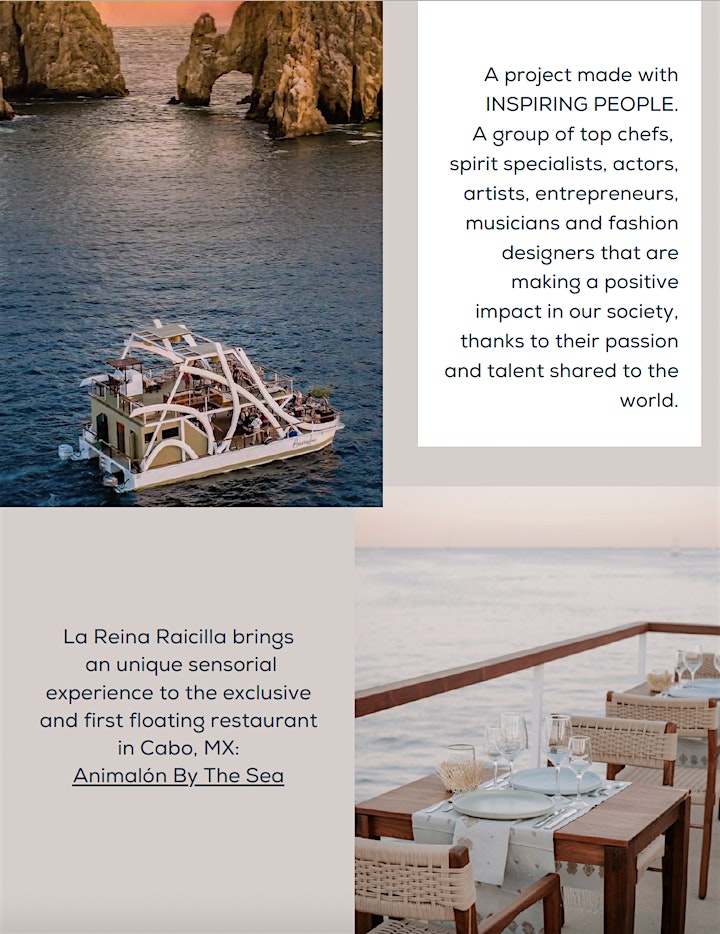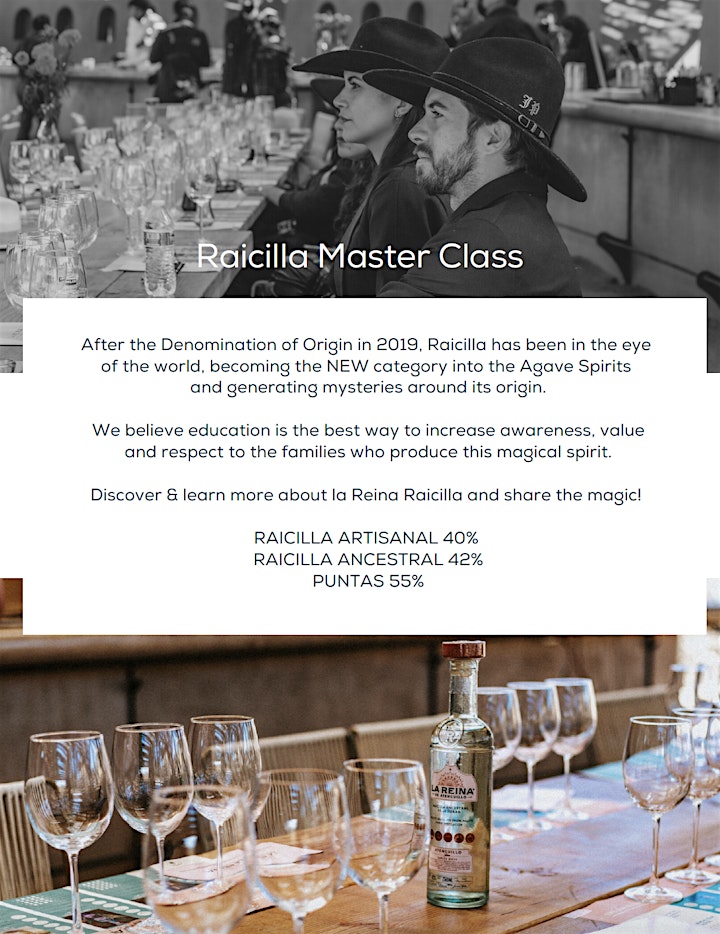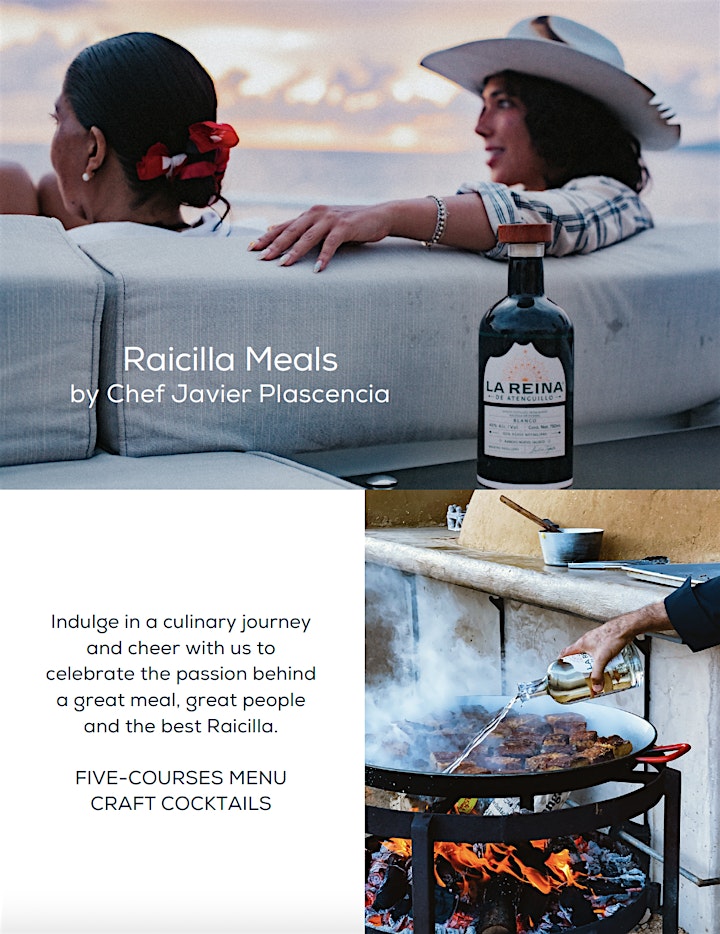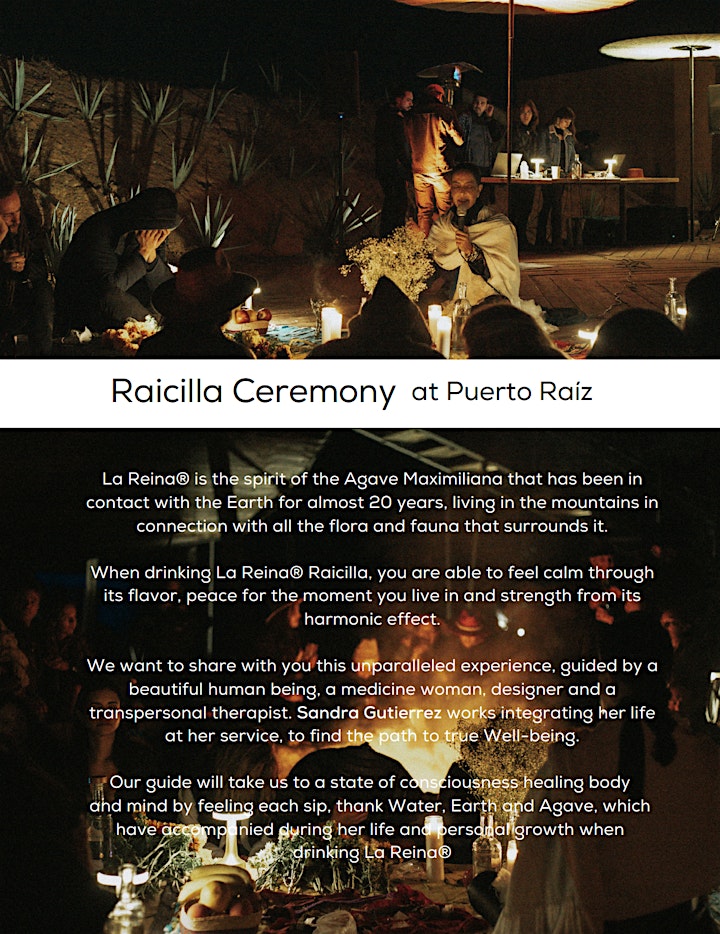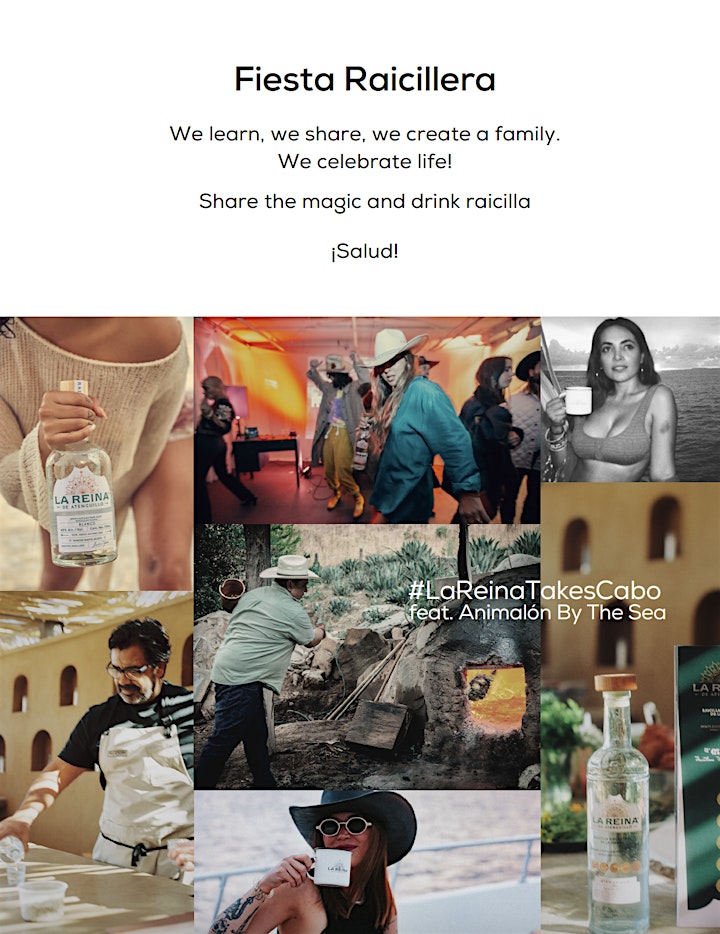 Organizer of La Reina takes Cabo // Raicilla MasterClass, Yacht Dinner, Ceremony & Music