Description
Python Ladies & Gentlemen, Learn & Hack on Django...in Santa Monica

A joint event between PyLadies LA and Los Angeles Django
Join your fellow Python developers for an all day event hosted at Mahalo in Santa Monica. We'll be going through the Introduction to Django workshop during the morning hours and hacking on individual and LA Python community projects in the afternoon. Bring your fresh ideas or sync up with other devs at the hackathon. Beginners welcome and encouraged to attend!
Attendee Info
To LA Django folks:
Please encourage the smart women in your lives to come with you. It's a great opportunity to introduce them to Python and Django.
To PyLadies who have attended previous events:
This event is great for PyLadies of all skill levels. Come and learn how to build web apps with the popular Django web framework.
To new attendees and beginners:
Don't be shy to sign up. This is your opportunity to try Python web programming for the first time. Just be prepared to work hard and ask questions at every opportunity.
To non-developers:
Please don't come just to recruit developers or bother attendees who are trying to focus on writing code. We will have zero tolerance for this and reserve the right to ask you to leave. However, if you leave the "recruiter hat" at home and work hard with an open mind, you'll be warmly welcomed and we'll help you learn :)
Sponsors
Huge thanks to Mahalo, our venue and food sponsor. Mahalo has one of the largest Django sites in the world.
A big thanks to Cars.com for sponsoring both PyLadies and the LA PyLadies chapter. Cars.com is a newly minted Python shop.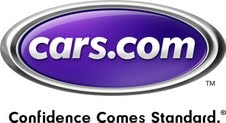 Thanks to DjangoZoom for providing accounts for the "How to deploy your first Django project" part of this workshop.
Thanks again to the Python Software Foundation for their June 2011 grant of $1220 to PyLadies LA. PyLadies LA has used the funds to purchase 24 folding chairs and 6 tables.
The PSF is a huge supporter and promoter of diversity in the Python community. When PyLadies went to ask the PSF for help, the entire PSF board went above and beyond the imaginable to help us. We salute their efforts and their dedication.
Schedule
9:30-10am: Registration, bagels/coffee, meet other PyLadies & LA Django folks
10am - 1 pm: Django workshop
1-2pm: Lunch, social hour
2pm-6pm: Hackathon
6pm-7pm: Lightning Talks
7pm-8:15pm: Dinner; meet new friends and talk about your projects with each other
8:30-11pm: After-party at a nearby bar, location TBD. Python community and friends not attending the hackathon are invited too. The more, the merrier!
What to expect?
Plans for the workshop portion of the event include:
Introduction to Django workshop led by skilled PyLady developers
One-on-one attention from skilled python hackers while you work through the tutorial
Installation help (Please show up early for this portion, developers will be there starting at 9:30am to help with any installation issues).
Plans for the hackathon portion of the event include:
General Python and technical support. Male and female mentors from the PyLadies community will be circulating to help you embark on your project idea

Basic lessons in use of Git/Github for source control

Other Python hackers with code, projects and ideas

Lightning talks

Food and drinks (included)
What you should bring:
Laptop & powercord

Running install of Python and Django (instructions here: https://docs.djangoproject.com/en/dev/intro/install/). If you run into any problems or get confused, ask us for help in IRC channel #pyladies (instructions at http://pyladies.com/chat/)
A DjangoZoom account. Sign up at http://djangozoom.com/pyladies. Visit IRC channel #djangozoom on irc.freenode.net if you need help.

Ideas for projects and/or code you have written

Optional 5 minute lightning talk. Beginner PyLadies are especially encouraged to present on useful intro topics - this is a friendly, supportive audience. Contact us if you have a talk idea.
Need more info?
If you have particular questions or suggestions for the event, please email katharine (at) pyladies (dot) com for more information.

Visit http://www.pyladies.com for more events and information. Oh, and like us on Facebook to keep posted on more upcoming events!