Description
The American Freedom Alliance is honored to host the Los Angeles premiere of FaithKeepers, a Clarion Project film. The persecution and slaughter of Christians in the Middle East is an unspeakable travesty and tragedy, and one which is virtually ignored by our news media. The Clarion Project - a 2014 American Freedom Alliance Hero of Conscience honoree - has done what the media refuses to do and has created this magnificent film to enlighten us about the realities of the genocide in that part of the world.

Richard Green, the Executive Director of the Clarion Project and the Executive Producer of the film, will be joining us for the screening, for a post-film Q&A, and for a VIP dinner after the film.
4PM: Hors D'oeuvres Reception
5PM: Introduction by Richard Green and screening.
VIP dinner with Mr. Green following the film and Q&A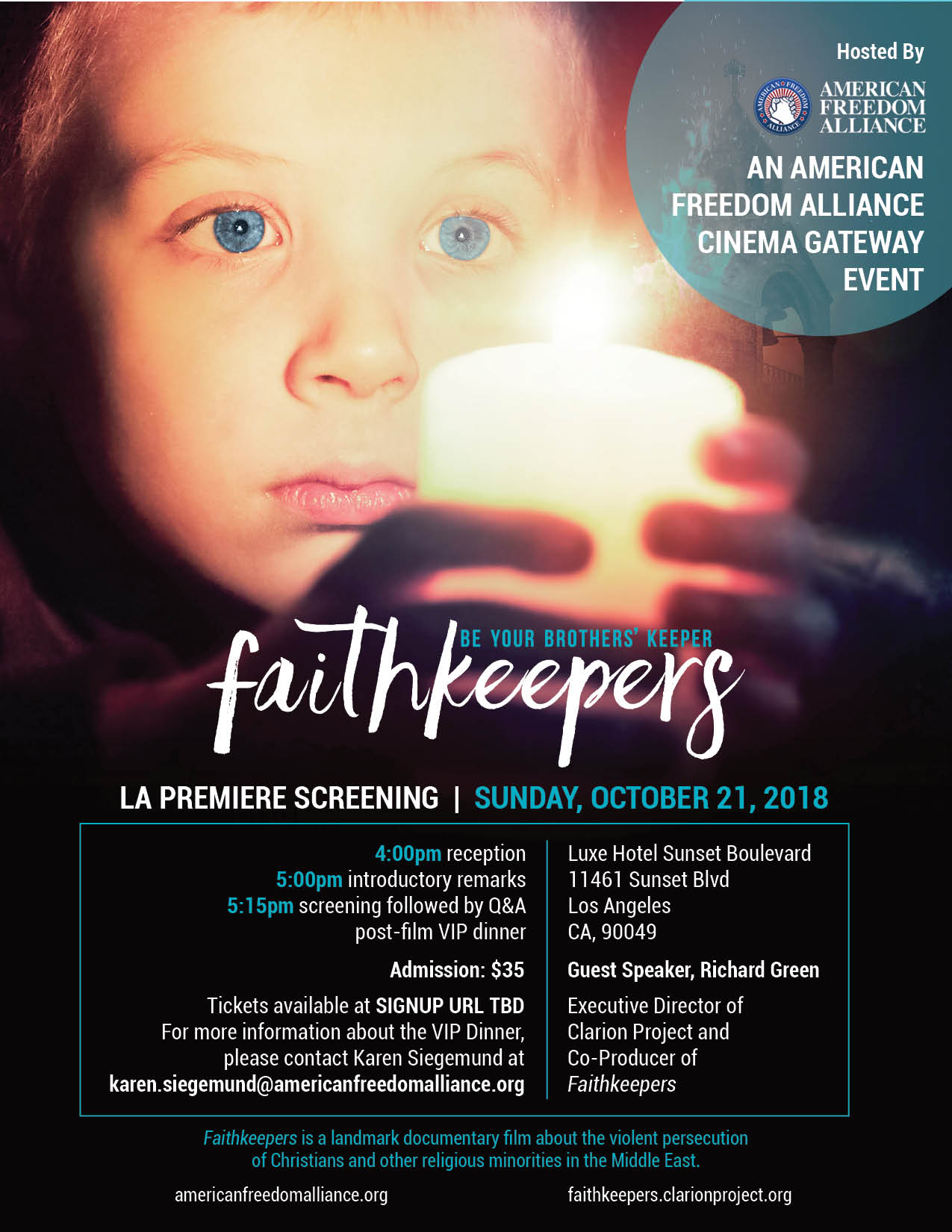 ABOUT THE MOVIE

In the Middle East, the birthplace of Christianity, Christians and other minorities are being violently persecuted, driven out of their homes, and killed. Their places of worship are being destroyed, and their history is being erased.
Faithkeepers gives face and voice to the humanitarian crisis and genocide affecting millions in the Middle East as a result of religious and ethnic persecution.
The film is a testament to the stories of the persecuted and an inspiring portrait of the human spirit.
Faithkeepers – the movie and movement – will awaken, enlighten and inspire all people of faith to stand up and take action.