Join the entrepreneurship ecosystem in South LA!
About this event
How to Grow, Monetize, and Sustain a User Base / Customer Relationship Building & Loyalty through Growth Marketing
March Guest Speaker:
Lynne Zagami, Shoobx
March Mentors:
Mikal Khoso, Wavemaker Partners, Investor
Aria Safar, Nike Valiant Labs, Platform Partner
Cameron Walker, K1 Investment Management, Strategy & Operations Consultant
March Founder Presenters
To be announced!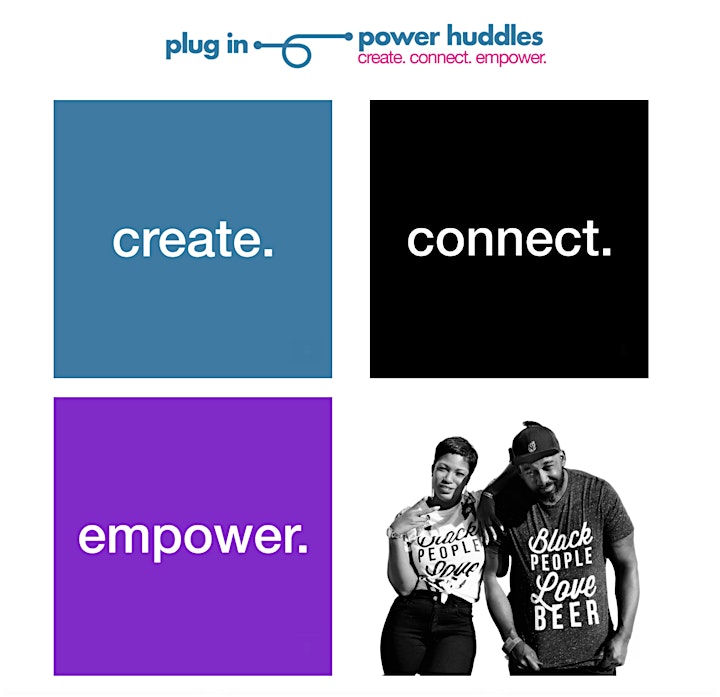 About Plug In South LA Power Huddles
Plug In South LA invites early-stage founders to join us for our monthly Power Huddles! Connect with the ever-growing entrepreneurship ecosystem in South LA, including entrepreneurs, business professionals, VC's and more!
Every month, we bring together 15-20 founders and Plug In mentors to set benchmarks, work through challenges, and help startups scale.
Our new virtual format includes a guest speaker and workshop session. Experts from the field will speak on an array of topics and challenges that all new founders face when starting a business and new founders will have the opportunity to showcase their ideas for immediate feedback.
By RSVP'ing, you will be part of the audience and learning experience. 
If you've already attended a session and you're ready to pitch your business/workshop, you can sign up to be a featured presenter here.
Looking forward to cultivating the next generation of Black & Latinx Founders!
Some of the topics you might hear:
Product Development
Sales & Marketing
How to Build a Team
How to Develop Pitch Decks for Each Stage of Development
How to Communicate Your Mission
Positioning Your Business In the Community Around You
Social & Environmental Impact
Build & Communicate Your Competitive Advantage
How to Leverage Technology
Best Practices for Investment
How to Plan for the Future, Setting Company Goals
And more!
Some of the people you might meet:
Early-stage Founders
Serial Entrepreneurs (Series A or Above)
Venture Capitalists
Angel Investors
Business/Tech Professionals
Corporate Partners
Organizer of LA Power Huddles | Mentorship + Networking for Tech Startups
Plug In brings together entrepreneurs, founders, VCs, innovators and emerging talent for conversations and networking focused on creating a community and hub for innovation in South LA. Come join our kick off Tech Summit & Digital Media program in our movement to identify and accelerate the beautiful in tech and digital media.