La Neurociencia de las Distracciones Digitales Barcelona - una charla por oradora de TEDx (en inglés!)

Thursday, January 31, 2019 from 7:00 PM to 9:00 PM (CET)
Event Details
Una charla divertida y perspicaz por la Dra. Anastasia Dedyukhina, oradora de TEDx, bloguera de Huffington Post y autora de Homo Distractus, obra en la que explora como el internet cambia nuestro cerebro.
** La charla se entrega en inglés sin traducción.**

En esta charla trataremos de cómo el diseño de la tecnología nos vuelve adict@s y de la razón por la cual no podemos dejar el móvil ni cinco minutos. Además exploraremos cómo la tecnología cambia nuestro sistema de gratificación y afecta a nuestra atención, memoria, y toma de decisiones. La tecnología forma parte de nuestras vidas y tenemos que convivir con ella y aprender a manejarla. No se trata de eliminarla, sino de encontrar un equilibrio en su uso y entrenar nuestro cerebro para concentrarse a pesar de vivir en la época de las distracciones digitales.
¿Sueles entrar en tu correo y dos horas después percatarte de que todavía estás mirando videos de gatos? ¿Y eso de leer algo online e inmediatamente olvidarlo? ¡No estás sol@!
Nuestro cerebro está experimentando una transformación drástica con la irrupción del internet en nuestra rutina diaria. El coste real de permitir que nuestros dispositivos dicten nuestro comportamiento es la disminución de nuestra capacidad de  tomar decisiones, mantenernos concentrad@s, pensar con claridad y creatividad, dormir bien y, en última instancia, manejar nuestras opciones. En esta charla, aprenderemos cómo recuperar el control de nuestro tiempo y atención sin deshacernos de la tecnología.
Por favor, ten en cuenta que esta es una charla introductoria para aquellos que se están familiarizando con el tema. Si eres neurocientífico, es posible que desees participar en otros nuestros eventos.
Programa
- 19h: Puertas abiertas / Inscripción
- 19.30h - 21h: Charla
Idioma: solo inglés!
Por favor regístrate y compra tu entrada antes del evento. Lamentablemente, ¡no hay entradas disponibles en la puerta!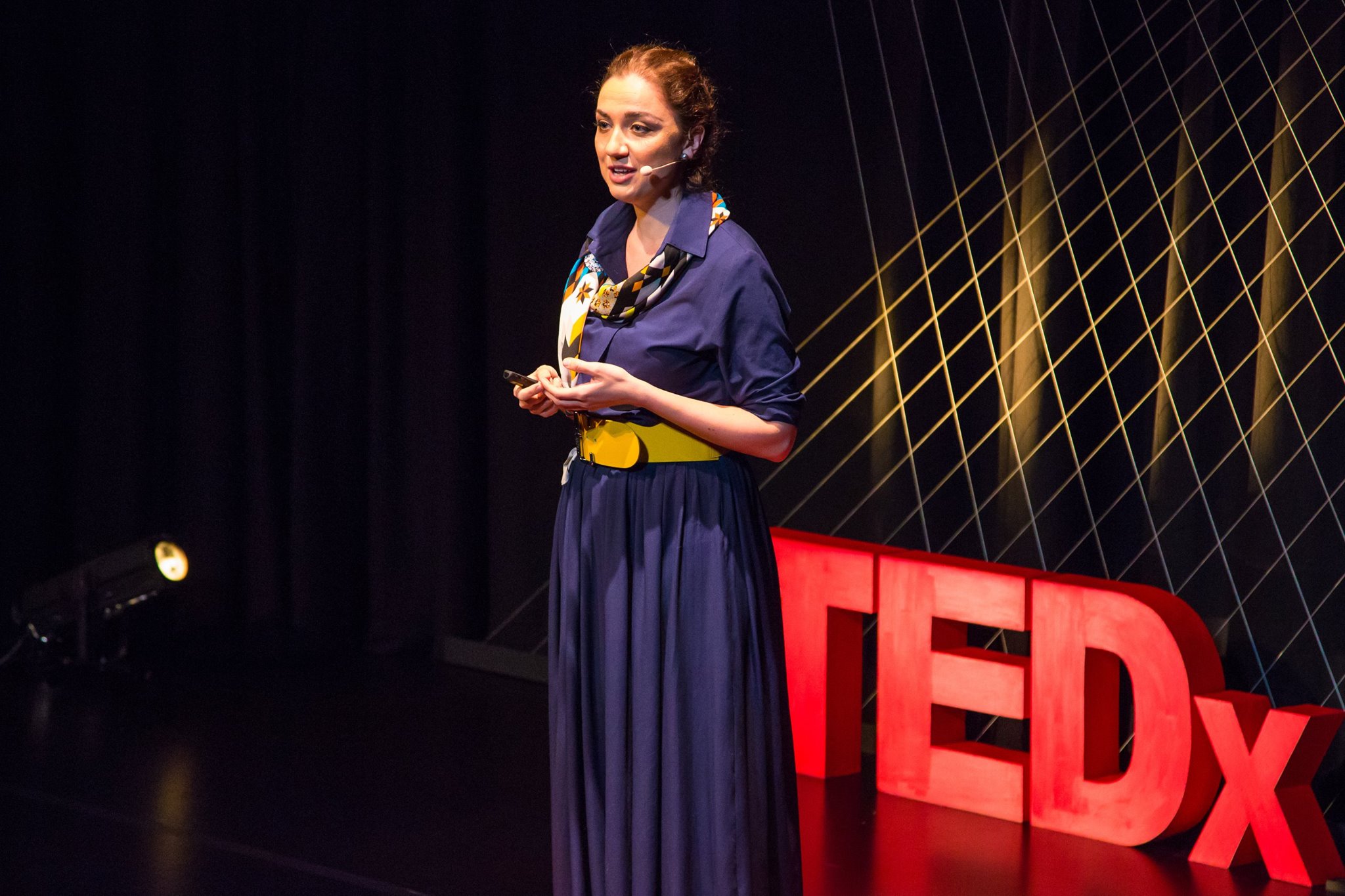 Acerca de nuestra conferenciante:
La Dra. Anastasia Dedyukhina es autora, oradora de TEDx, bloguera de Huffington Post, organizadora del primer festival de arte y detox digital 'Focus Inside' y antigua profesional de marketing digital. Después de haber pasado más de 12 años trabajando para medios globales y marcas de Internet, abandonó su smartphone a mitad de su exitosa carrera profesional en Londres, cuando se dió cuenta de lo dependiente que se había vuelto con el dispositivo.
Hoy en día, actúa como mentora de negocios, apoya a nuevas empresas éticas de tecnología y dirige una consultora de conciliación de la vida tecnológica, Consciously Digital, especializada en conciliar el uso de la tecnología con el entorno laboral y privado, con el fin de ayudar a empresas y particulares a ser más productivos y reducir el estrés en la era de las distracciones digitales.
Have questions about La Neurociencia de las Distracciones Digitales Barcelona - una charla por oradora de TEDx (en inglés!)?
Contact Consciously Digital
Save This Event
When & Where

Our Dream School
Carrer d'Enric Granados, 7
08007 Barcelona
Spain


Thursday, January 31, 2019 from 7:00 PM to 9:00 PM (CET)
Add to my calendar
Organizer
We help people be productive and focused in an age of digital distraction. Manage technology, don't allow it to manage you.