Description
The Mexican Cultural Institute is excited to announce its 2018 Music Series, La Música de México. The 2018 Music Series is a connected and comprehensive program of concerts, conferences, and recitals with some of Mexico and the US's most renowned composers, musicians, and academics.
December 6, 2018 - Recital and lecture of Julian Carrillo's String Quartets with musicologist, Dr. Alejandro Madrid and momenta String Quartet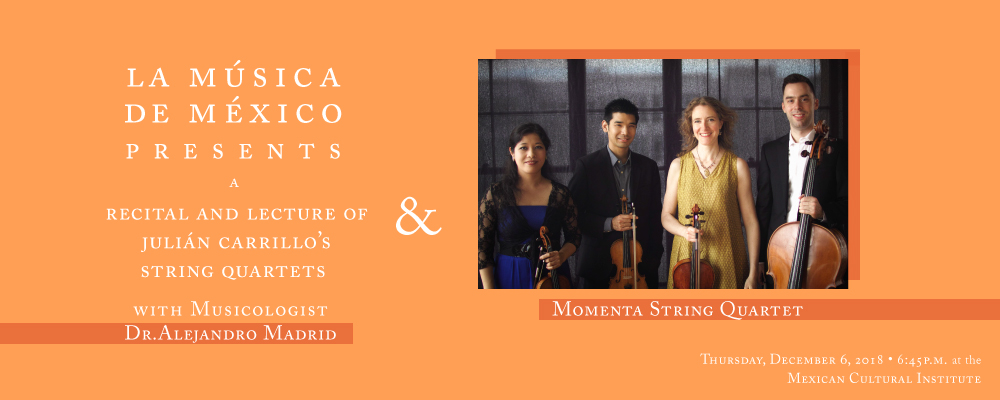 La Música de México presents The String Quartets of Julián Carrillo, a lecture and recital by the Momenta Quartet and Musicologist Dr. Alejandro L. Madrid.