LA Metro Envision Sustainability Professional Training - September
Description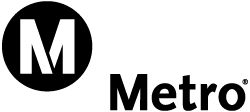 Become a Greener L.A. Champion -- Gain expertise that produces results
LA Metro is committed to making these Envision classes more accessible to you.
The Envision Rating System is an international standard for assessing the sustainability of projects across a variety of categories. It's used by Metro, the County and the City of Los Angeles. Become an Envision Specialist (ENV SP).
This 2 half-day training provides instruction in the rating system through presentations, group exercises, and case studies. Who should attend: planners, engineers, architects, operators, maintainers, and procurers. Special pricing is available for Metro partners.
The class will be taken over the course of two half days:
Wednesday, September 12 from 1-5pm (University Room) and
Thursday, September 13 from 8:30am-12:30pm (University Room)
Cost:
Metro Partners: Both sessions and including exam, $250
General Public: Both sessions and including exam, $400