About this Event
$10 ADV/$15 DOOR | DOORS OPEN 8PM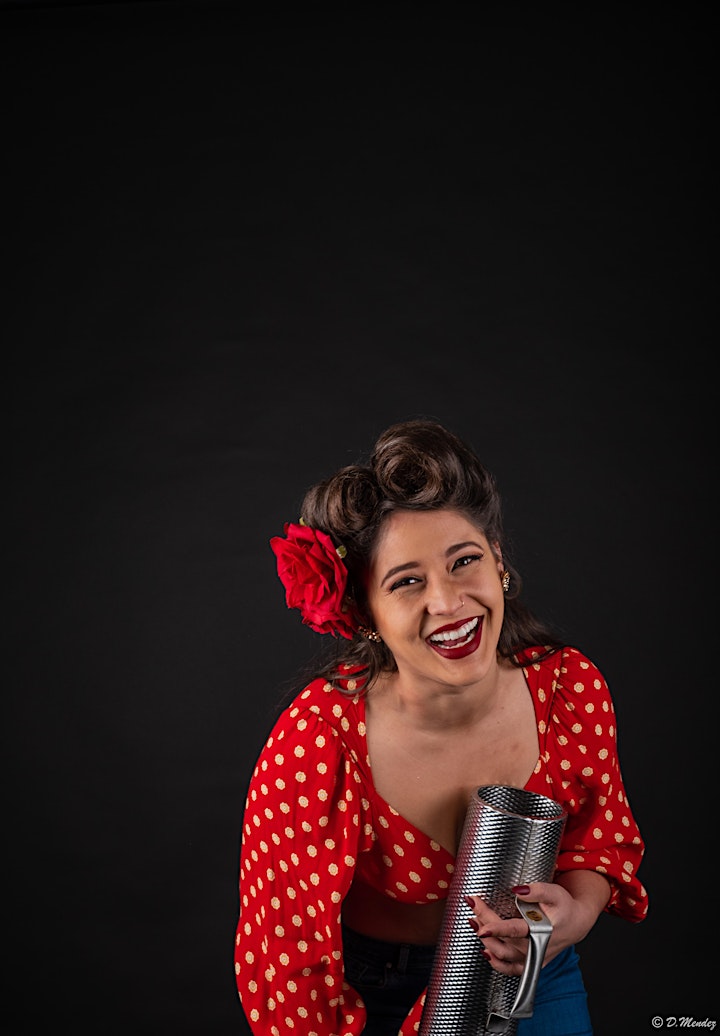 La Mera Candelaria was formed in 2017 by Bay Area musical transplant, Stephani "La Mera" Candelaria, who has been performing as a front-womxn/vocalist since 2008. Her music is a blend of Colombian-style cumbia and Cuban Son, featuring only live instrumentation and a small line-up, all of which lend to a unique sense of "throwback" to older traditions of Latin music. Though the music itself is a contemporary interpretation of the traditional musical styles, La Mera's message is as cutting-edge, contemporary, and timely as it gets. A few of her most notable past releases include "Preséntame a tu hermana," a sassy, danceable anthem for the spectrum of sexuality and womxn's sexual empowerment; and "No te enojes," a sensual, yet firm rejection of the hypocrisies of gender roles and power dynamics.
La Mera Candelaria's new album,"Si Reina," (set for release on February 21st) stays true to, and expands upon, the message of her previous releases. The album is a ballad to woman everywhere. Ranging from a sassy critique of male entitlement; to a tender, queer-centric love ballad; to a bold declaration of the vibrancy of female sexuality, "Si reina," as an album, will play an important role in the critical movement for the decolonization/detoxification of Latin music, Latina womanhood, and queer Latinx voices.
Though still relatively new to the scene, La Mera Candelaria's unique musical style and no-nonsense content, combined with a dynamic and energetic performance, have already helped the group to build a strong following on the West Coast. Brett Callwood of LA Weekly writes: "Candelaria is a badass. A passionate and "sassy" (her word) performer with biting wit and no-nonsense feminism in the lyrics. She mashes the traditional and contemporary together, resulting in music that crosses the generational gap." In the past two years, La Mera Candelaria has already shared the stage with the late Mexican cumbia legend Celso Piña, and border legends Los Tigres del Norte .
Weapons of Mass Creation share a tight-knit bond much deeper than music. Born and raised in Anaheim, California, the seven-piece genre-bending group is made up of six siblings and their cousin. Naps (bass/vocals), Crudo (keyboards/producer), Moe Buddah (drums/emcee/producer),
Luis (guitar/vocals), Esther (saxophone/vocals), and Joules (emcee/vocals) make up the core Franco siblings. Their cousin Solitude (emcee) completes the revolutionary roster.
Together, the band commands every stage they come across by blending Latin rhythms, head-nodding lyrics, and sultry melodies. Impacting audiences, Weapons of Mass Creation (WOMC) never skips a beat in putting their sounds at the service of social justice. Inspired by an array of artists from Marvin Gaye and Tupac to Hector Lavoe and Lauryn Hill, the band's sound has been described as The Roots meets Ozomatli with a splash of Jackson 5 soul.
Being exposed to radical politics at a young age, WOMC deploys such idealism musically while carrying on the business of the band with complete DIY independence. They embrace all their intersectional identities--1st Gen, Latinidad, blackness, womanhood, and queerness—upfront in their artistry.
Within them, WOMC can just as easily go from quoting revolutionaries like Frantz Fanon and Gloria Anzaldua to cracking jokes while sipping on 40s. This rawness is reflected in the music, one moment taking the audience on a self-reflective journey, the next dancing the night away to home-cooked cumbias. It's truly a revolutionary musical form of resistance for the people!
In past shows, WOMC has performed at many activist and cultural events such as the LA Taco Festival, Schools Not Prisons and Take Back the Night as well as a college tour through Cal State Fullerton, Cal State Northridge and UCLA. The band has rocked the stage with likes of Chicano Batman, Smino, and Sza. They also played on Tropicalia's mainstage in 2018.
WOMC is currently celebrating the release of Labor of Love, an all self-recorded, mixed, and mastered EP collection of songs.
OC
Weekly named the band "Best Hip-Hop Act" in 2017 and 2019.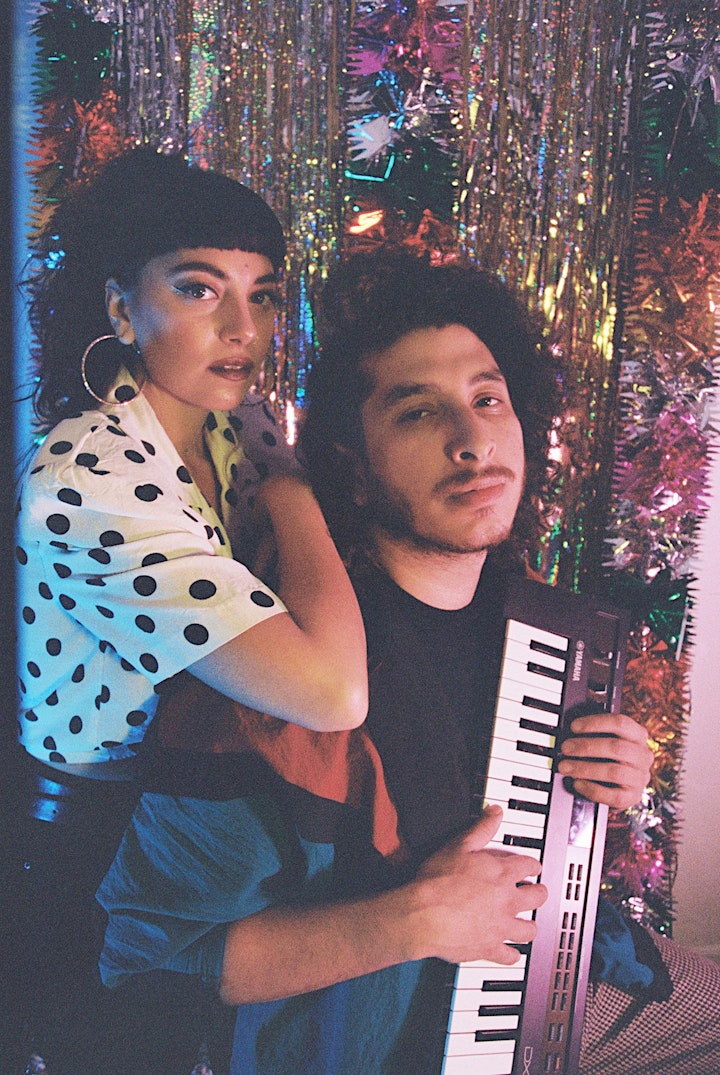 Introverted Funk is a duo formed in Los Angeles produced and arranged by, analog lovers, P.B. and Vero. First and foremost Introverted Funk is not strictly a funk band. Their music involves a nostalgic yet futuristic feel in the funk/Rnb/Neo Soul/Latin Realm. P.B, coming from South Central Los Angeles, and Vero, from the Bay Area, they fuse West Coast flavors to create what is known as Introverted Funk. Currently, the group is in the midst of recording their first EP due to drop before summer. They are known for bringing an infectious live set which includes a collective of talented local musicians incorporating synthesizers, electric piano, guitar, talkbox, bass guitar, bass synth, vocal harmonies, drums, and percussion.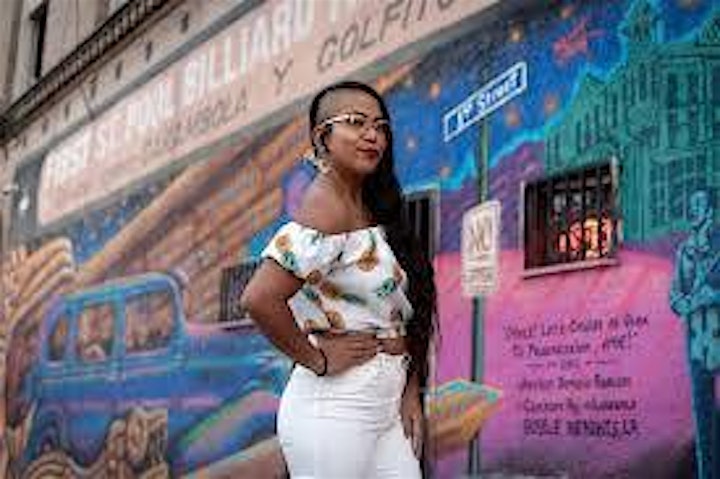 Sizzle Fantastic is a Dj, Event Producer, and Organizer born en la Costa de Guerrero, Mexico and raised in the beautiful barrio of Boyle Heights, California. Currently, she is the resident Dj and Director of Cumbiatón, a Nationwide party paying homage to the Afro-Latinx cultura and musica de barrios. Sizzle Fantastic holds Dj residencies all throughout Los Angeles, San Francisco, Seattle, and New York. You can find her on Instagram and Soundcloud to say up to date with her shows.
Websites: https://soundcloud.com/djsizzle_007 ; www.cumbiaton.org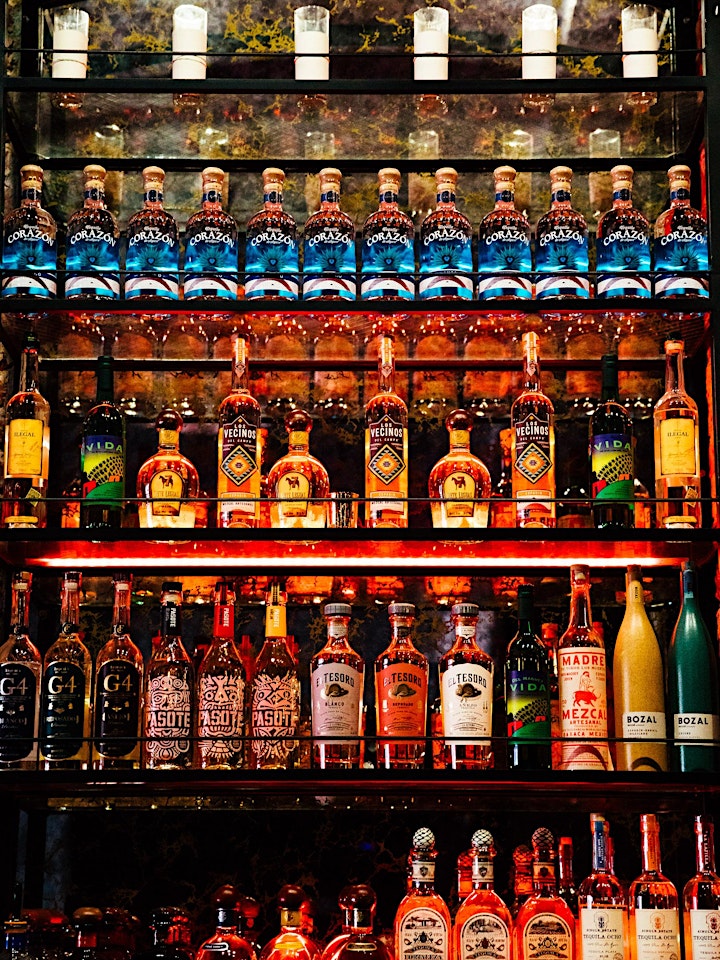 THANK YOU FOR JOINING US & THANK YOU for visiting The Paramount, Boyle Heights' iconic gathering place. This is where the sounds of the past, present, and future converge.
Self-Parking is available 2 blocks west of the venue, located at 338 N. Matthews St, (Located at the corner of Cesar E Chavez Ave. & Matthews St.).
The Paramount provides a specialty crafted bar driven menu with food and beverage which you can view on our website.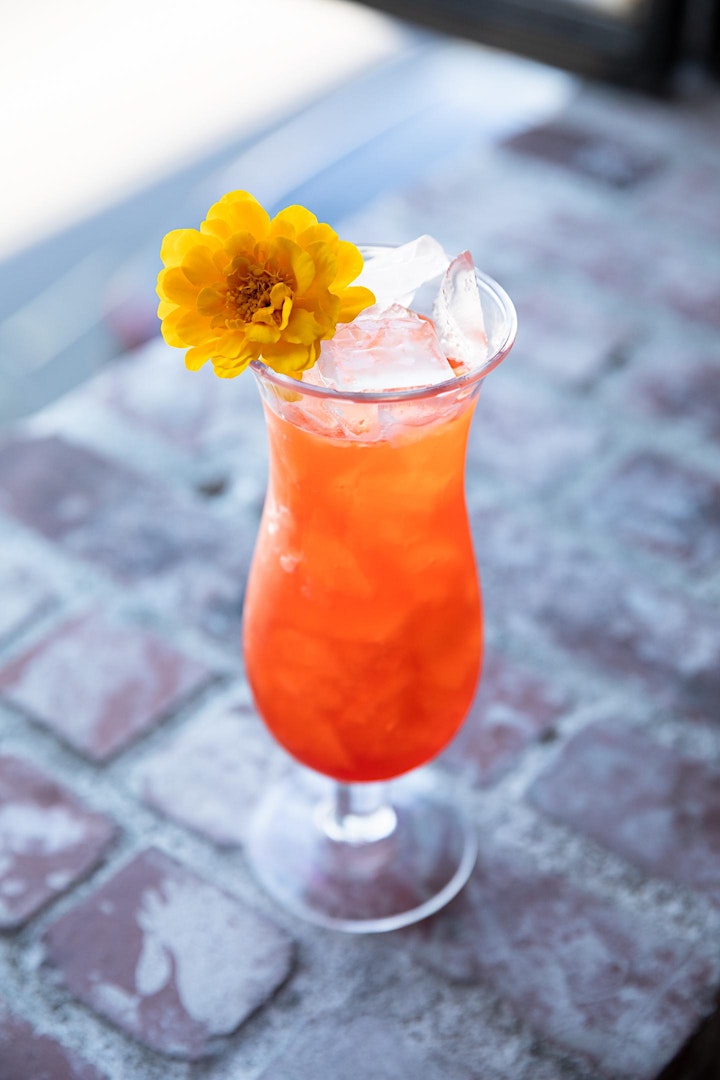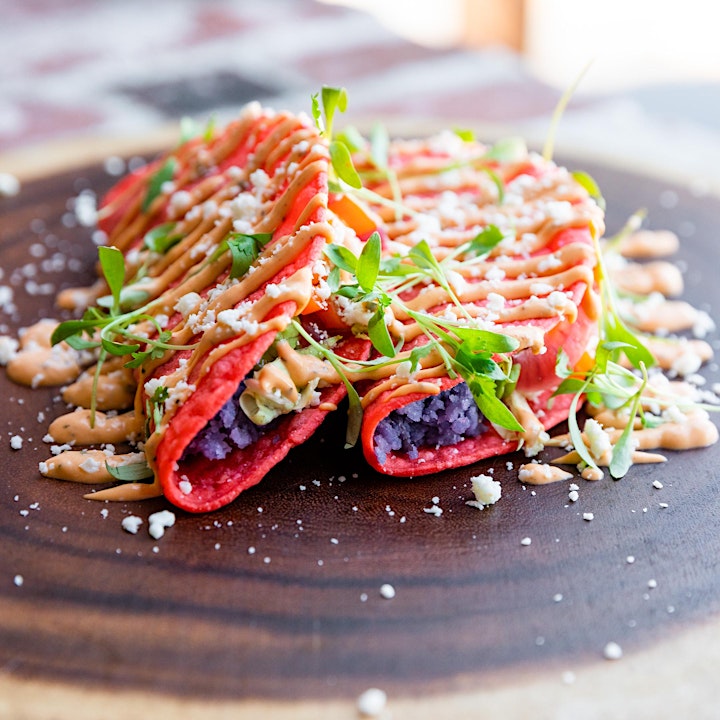 Performers
Date and Time
Location
Refund Policy