Description
SMARTY Member Price: $15
Non-Member Price: $40

About this event: Women: A State of The Union

Join SMARTY, the preeminent network for women in business, for this incredible conversation between thought leaders Ricki Lake, Regena Thomashauer and Suze Yalof Schwartz. We're about to blow the top off the "women" conversation in every way...so bring your heart, your story, your heels and your dreams - it's gonna get hot! Get ready to talk about everything - from work, family, men, friendships, money, sex and at the top of the list: DESIRE. What do we want now? Our grandmother's yearned for what our mothers easily inherited; our mother's yearned for things that are now in the palms of our hands. So what do WE yearn for? What do we already have? What holds us back from even more? Where are we collectively as women? Are we going for absolutely everything we want in life...or is that even possible? Don't even whisper" impossible" around these three - you won't get very far. Only RSVP to this event if you're ready to go BIG, go deep and go far, far into your truest feelings, thoughts and questions about your life and the lives of your fellow sisters. This event will be one part panel discussion, one part audience Q and A with the panelists.


Panelists include:
Ricki Lake

, host of

The Ricki Lake Show

, actress, film-maker, family advocate and author


Regena Thomashauer

, founder,

Mama Gena's School of Womanly Arts




Suze Yalof Schwartz

,

internationally-recognized fashion editor, stylist, makeover guru,

blogger

, media personality, and spokesperson
Moderated by: SMARTY Founder, Amy Swift Crosby
Opening remarks: Author and Speaker Debroah Kagan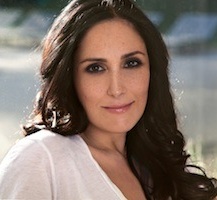 About Ricki Lake
Ricki Lake is a pop culture icon who has built a career on her candid, "straight talk" sensibility and her authentic, relatable nature, Ricki Lake has maintained a worldwide fan base that is a true cross-section of age and ethnicity. Her approachable appeal has charmed international movie and television audiences for more than two decades, and she has managed to reinvent herself at every stage of her career. As "Tracy Turnblad," the zaftig heroine of the original John Waters' film HAIRSPRAY, Lake made an acting debut that positioned her as an "entertainer to watch" in Hollywood. Later, with a surprise turn as a talk show host, she met with unprecedented success and earned her place as a beloved media personality across the globe.
Having made a much-anticipated return to TV with an all-new talk show from Twentieth Television in September 2012, Lake has also completed work on a memoir, NEVER SAY NEVER: FINDING A LIFE THAT FITS, for Simon & Schuster's Atria imprint, on shelves now. She has, in addition, become an online voice for mothers, providing editorial contributions to outlets including Momformation – all while showcasing her dancing ability as a beloved finalist on Season 13 of ABC's DANCING WITH THE STARS.
Some of her latest roles – surprisingly, an independent filmmaker, family advocate and author – have kept her uniquely charming perspective firmly in the public's consciousness. Lake executive produced the critically acclaimed documentary THE BUSINESS OF BEING BORN, which debuted at the 2007 Tribeca Film Festival and examined natural childbirth in the United States. Lake and director Abby Epstein released a four-part, follow-up DVD series, MORE BUSINESS OF BEING BORN, in 2011 offering invaluable information and featuring birth stories from some of Hollywood's most notable celebrities.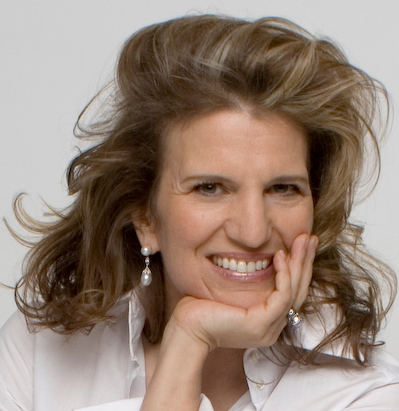 About Regena Thomashauer (Mama Gena)
Regena Thomashauer (Mama Gena) is the founder of Mama Gena's School of Womanly Arts (www.mamagenas.com), the only institution that has taught women to use the power of pleasure to have their way with the world, for over 15 years internationally. She is a bestselling author, creator of the Womanly Arts Mastery Program, and has been featured on TEDx, 20/20, NPR, and The New York Times. Join her newsletter for free, ivy-league education in being a woman. You can also connect with her on Facebook and Twitter. See Regena's full bio here.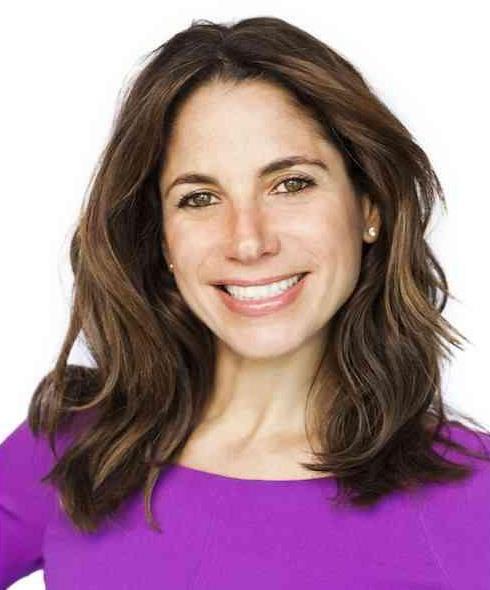 About Suze Yalof Schwartz
Suze Yalof Schwartz is an internationally-recognized fashion editor, stylist, makeover guru, blogger, media personality, and spokesperson for well-known companies such as Microsoft and Lord and Taylor. She has most recently been the "face" of Lord and Taylor, putting in personal appearances at in-store events and writing, conceptualizing and staring in NYC Taxi TV commercials.
Suze is well-known in the fashion industry for her chic, sophisticated, and accessible style. As Executive Fashion Editor at Large of GLAMOUR magazine for the past decade (until she moved to Los Angeles in 2010) she covered the fashion collections in London, Milan, Paris and NY, doing behind-the-scene appearances on myriad news and entertainment channels. See Suze's full bio here.

SMARTY Members email Diana for the Member discount code.
Organizer of LA Master Event: Women. A State of The Union