About this Event
Pigalle Gallery is pleased to announce the inaugural solo exhibition of Cuban-American artist Elodia Ramirez de Arellano Fanjul in Miami Florida. The exhibition runs from July 11 to August 10, 2019 and features her latest drawings and large-scale paintings.
Elodia will be sharing about her work and philosophy in a guided tour organized by the gallery. A comprehensive, fully-illustrated brochure will be distributed on this occasion. As a part of the Little River at 75th Art Collective walk night. Elodia in this exhibition explores the theme of still life, portraits and nudes inspired by her own life and history.
Opening Night - JULY 11, 2019 - 6PM – 9PM
Pigalle Gallery 360 NE 75th St. Space 122 Little River Miami, Fl. 33138 Featured Guest: FRANCISCO CAMIROAGA
Sponsored by: GUARACHI FAMILY WINES
Featured Guest: FRANCISCO CAMIROAGA. Designer.
Special Presentation of innovator, entrepreneur, interior and, fashion designer Francisco Camiroaga. Known by his sophistication and dedication to rescuing the ancestral crafts of his home country of Chile reediting "The Crin" and taking it to a level of sophistication never before seen in the use of this material. Francisco will be presenting his last collection of Horse Hair Necklaces, Bracelets, Jewelry and Art for every horse lover.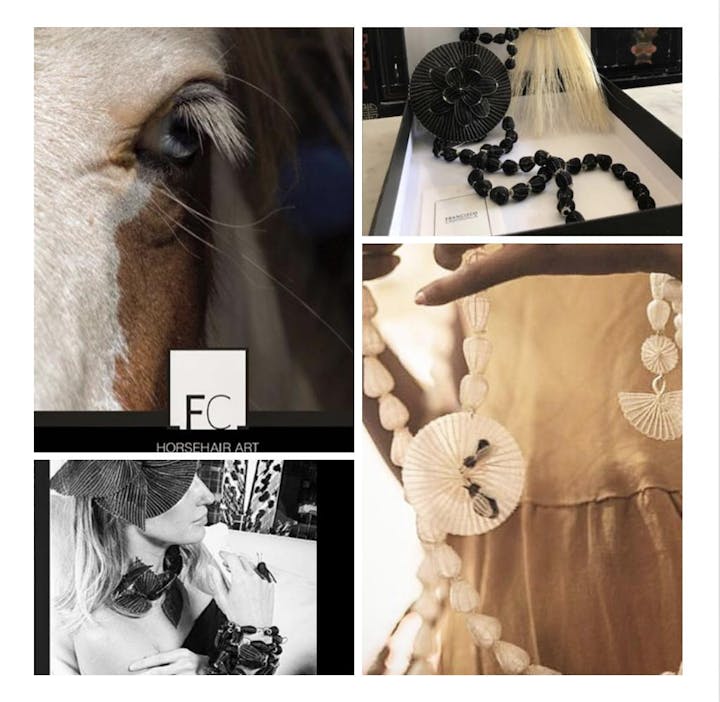 Sponsored by: Guarachi Family Wines
After many years marketing and assisting in the production of fine wine from all over the world, Alex Guarachi created a brand to carry his own family name and reflect only the highest quality Pinot Noir and Cabernet Sauvignon in California. Guarachi Family Wines is sourced from micro-lots within California's most premier appellations – Sonoma Coast and Napa Valley.