Description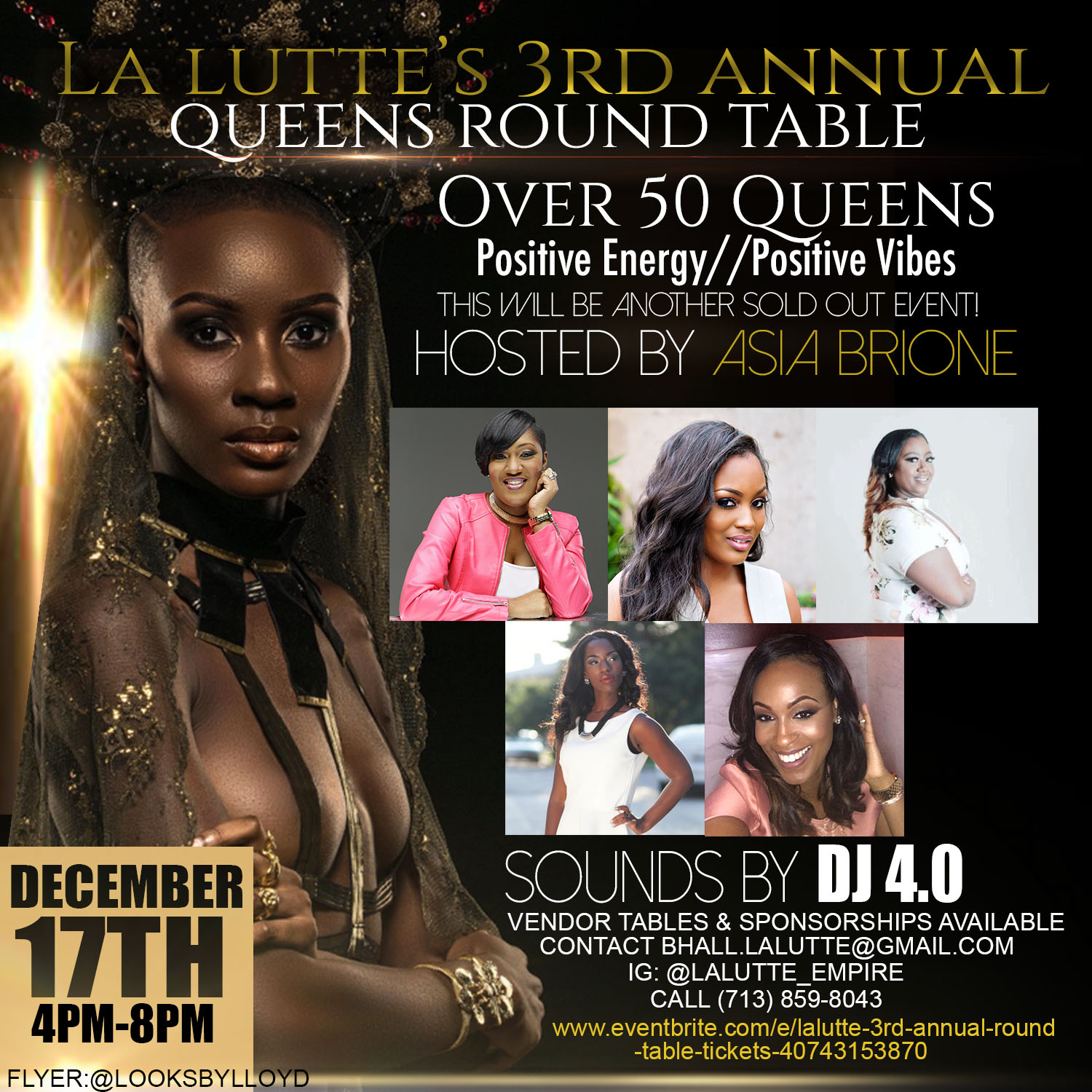 Lets Cheers to yet another Successful year as a Business Owner, and most important a Queen. Come out on December 17th to uplift, encourage, and network with some of your favorite Queens of Houston TX, and surrounding areas. We will have Kings there to serve you for your every need.
Sounds by: Dj4.0
Cajun Style Dinner Provided By: Chef Trenica Ashley
Exclusive Vendors
Cocktails Provided by: TipsyTini
We have five keynote speakers which include:
Alissa Jones (Survivor Inspirationalist)
Latorria (Publicist- Event Executor)
Erica Candley (Integrated Marketing & Local Sales Manager)
Lashawn Chambers (Ceo of Campus Lately)
Roneshia Ray (Motivational Speaker)
Are you ready to socialize with over 50 ladies, while Dancing to some of your favorite hits of 2017?
#Houston #Texas #Networking #Houstonnetworking #Events #HoustonEvents
P.S. You do not have to be a Business Owner to attend this event, its to encourage, uplift, and network with each individual.
Attire: Cocktail Attire
For any questions please contact bhall.lalutte@gmail.com or Instagram @lalutte_empire