La Lucha: The Coffee Farmer's Fight for Market Access
Description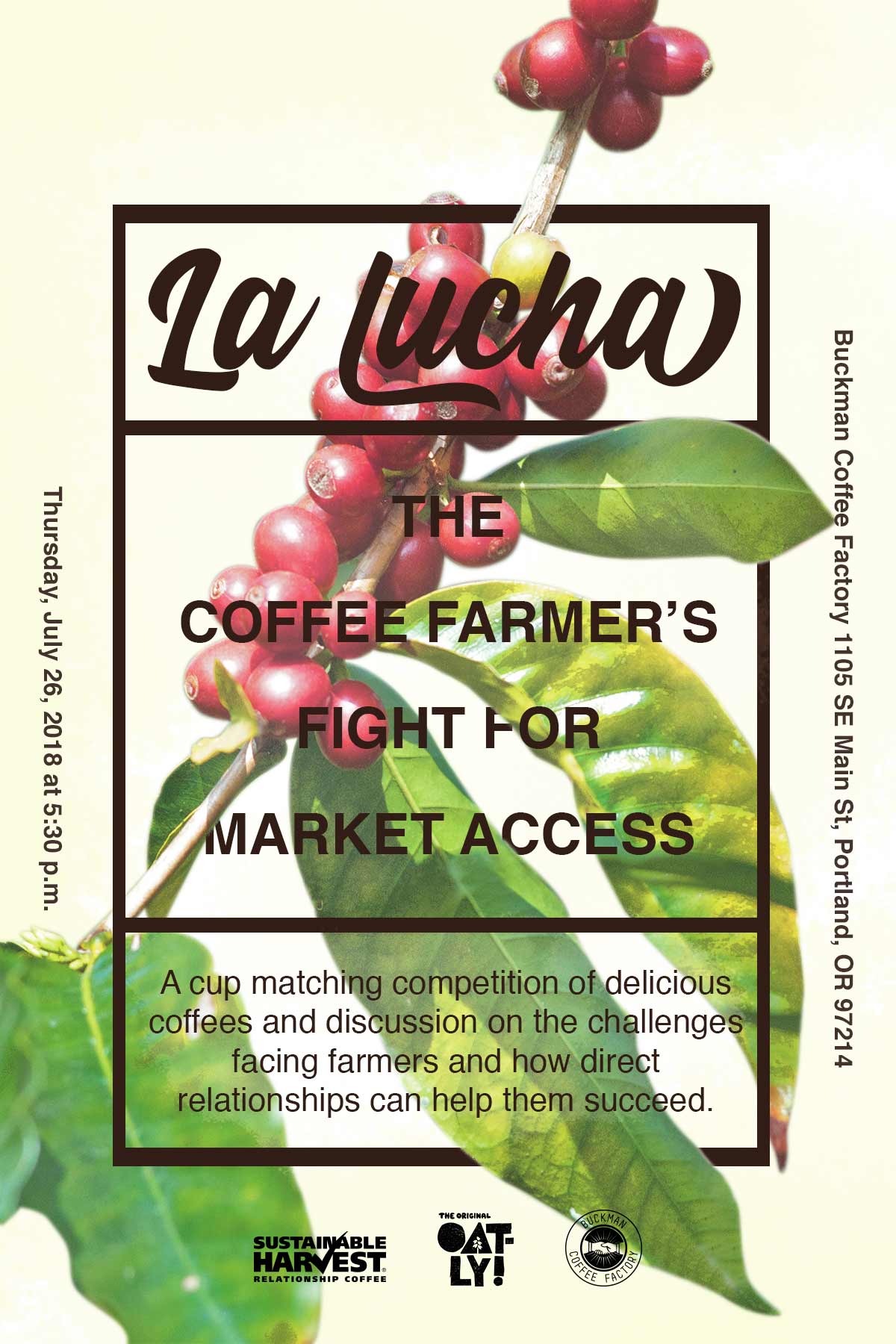 Please join us for an evening of exploration and insight as we learn from a coffee farmer and a coffee importer.
El Salvador's coffee farming market is in crisis, and insights into the issues can help us contribute positively as coffee professionals and consumers. Miguel Menendez, a third generation El Salvadorian coffee farmer, will share his story and the current issues. We will also hear from Jamie Pockrandt, Relationship Coffee Manager at Sustainable Harvest Coffee Importers, on the importance of direct trade and the power of relationship building to assist in these issues.
The evening will include a cup matching competition featuring coffees from Sustainable Harvest's La Lucha line and coffees from the Menendez Family Farms. Q&A will follow the discussion - drinks and snacks will be provided.
All are welcome to attend - coffee professional or consumer!