La Junta's Solstice Spectacular!

Sunday, June 24, 2018 from 4:00 PM to 10:00 PM (PDT)
Event Details
Happy Summer, Familia!
We at La Junta are still riding the good vibes from the last tardeada on Memorial Day weekend, but it's already time to share the lineup for our next show here on the interwebs! 
and undoubtedly one of LA's finest deejays/tastemakers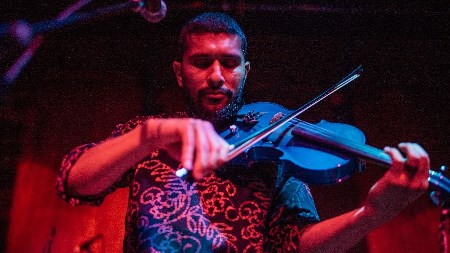 &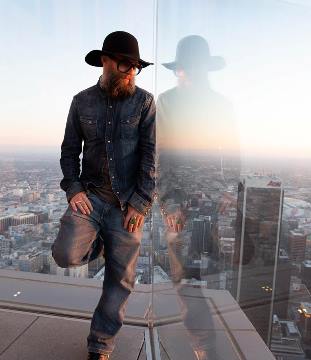 Woohoo!!!  While we're incredibly excited about our scheduled performers, if you remember our big announcement at the May event, you know that our June show will be simultaneous amazing and bittersweet, as it will be our last at DON CHENTE DTLA, who'll be closing their doors in mid-July with the sale of the property on which it stands.  Yep, that's right...our final gathering on this particular rooftop (boohoo).   Have no fear, though...we're not going far.  We'll share our new DTLA rooftop location in the coming weeks ;)  For now, gather everyone you know and let's close the place down right and go out BIG!!! 
Make plans, get ready and we'll see you on the 24th!
As always, our resident good guys-- Yuki , David Cardena-degruvme & Glenn Red --will be mixin' the summertime feel good rhythms on the decks, so let's kick off another amazing summer up on the roof. See you soon at Don Chente!

$5 (NO FEE) LIMITED PRESALE  SOLD OUT
$10 TICKETS AT THE DOOR
***
FREE LA JUNTA BUTTON W/ RSVP
WWW.LAJUNTALA.COM
****
WANT TO RESERVE YOUR
TABLE/CABANA / FIRE PIT? BUY TICKETS HERE - Reservations guarantee you 10 entry tickets to our event!
 Due to high demand, we suggest booking ASAP!!
****
Don Chente Bar-Grill & Lounge
1248 South Figueroa,
Los Angeles, CA 90015
www.donchentedtla.com
4PM - 10PM * 21 & Over with ID * $5.00 online and $10 at door (to support live music!)
**$10-$20 parking located @ 516 West Pico Boulevard, Los Angeles, CA 90015 or FREE street parking (if no Staple Center special events)**
**If you park a bit more south and uber/lyft for $5 or less you can have one extra drink with us :D**
Live in the area? Don't drive take the metro http://media.metro.net/riding_metro/maps/images/rail_map.pdf
xo
La Junta
(Glenn, David, Yuki & Prescilla)
Venue map / Don Chente DTLA
87447548
CABANAS
1
#ffbc32
87447549
TABLE/FIREPIT
2
#ff8000
87447551
$5 PRESALE ENDED - $10 AT DOOR
5
#33bbff
When & Where

Don Chente DTLA
1248 South Figueroa Street
Los Angeles, CA 90015


Sunday, June 24, 2018 from 4:00 PM to 10:00 PM (PDT)
Add to my calendar
Organizer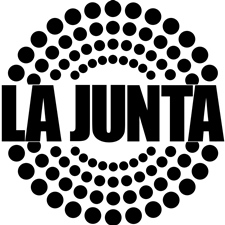 LA JUNTA, or 'the gathering' in Spanish, is a bi-weekly summer event bringing together people of all backgrounds in the name of friendship, dancing, and music from points all across the globe.  Eventgoers are treated to sun-kissed afternoons in an outdoor cantina, as cool breezes, fresh mist, music, food, libations, smiles, and dance moves joyfully flow into dusk.
With quality music events happening within only a relatively limited radius of Los Angeles, LA JUNTA's mission is to bring top shelf world music beyond city limits and outward to the San Gabriel Valley.  At a typical LJ summer gathering, deejays take music lovers on a tropical sojourn to Brazil, Colombia, Peru, Africa, Cuba, Puerto Rico, India, Mexico and back to the underground clubs of our own American metropolises.  Alongside the selectors, guest musicians, dance ensembles and visual artists collaborate in unison to create a spirited outing for the musically adventurous and fun-loving folks who attend.  Guests are even encouraged to bring a small percussion instrument or a hula hoop and keep time to the music!