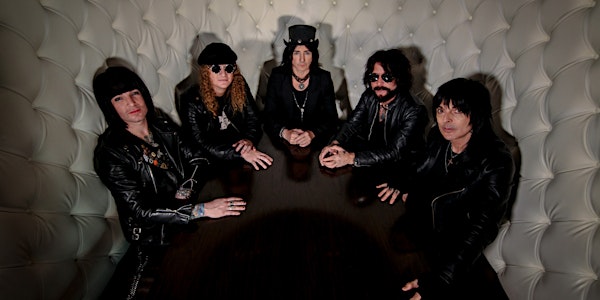 L.A. Guns - The Checkered Past Tour 2022
Presented by The Rust Belt, 97X and Rexroat Sound
Performers
L.A. Guns
Faster Pussycat, Skarlett Roxx
Location
The Rust Belt
533 12th Ave
East Moline, IL 61244
The Checkered Past Tour 2022 - L.A. Guns with Faster Pussycat
About this event
L.A. Guns
L.A. Guns never looked like the pretty poster boys that so many of their peers did, but more the band that you would be terrified to bump into in an alley as they would likely be carrying switchblades and ready for a fight. But despite having many songs to back up that image, the band could also write powerful ballads (see the smash hit, "The Ballad Of Jayne" for Exhibit A of this argument) that showed there were some serious songwriting chops in the band. Those chops are on full display on the band's two most recent studio albums and the upcoming new album, "Checkered Past," arguably one of the most vital and exciting releases in the band's catalog.
Faster Pussycat
Faster Pussycat rose from the depths of the mid-'80s Hollywood rock scene, taking the Sunset Strip by storm with a sound that wasn't glam and wasn't punk, but blistered somewhere in between. With an attitude and swagger all its own, their self-titled debut featured the instant classics "Babylon," "Bathroom Wall," "Cathouse" and "Don't Change That Song," and its follow-up 'Wake Me When It's Over' climbed even higher with the radio hit "House Of Pain," "Poison Ivy" and "Where There's A Whip There's A Way." Despite their successes, Faster defied the mainstream mold and always followed front man Taime Downe's underground sensibilities. The gold and platinum records are nice, but Taime considers his greatest accomplishment to be longevity. "The only number that really matters to me is the number 35. Three and half decades later, Faster Pussycat are still rocking, and it feels as fresh as it did in 1986." Look no further than their 2021 releases "Nola" and the Johnny Thunders cover "Pirate Love" – Faster Pussycat are as virile and tenacious as ever… and won't have it any other way.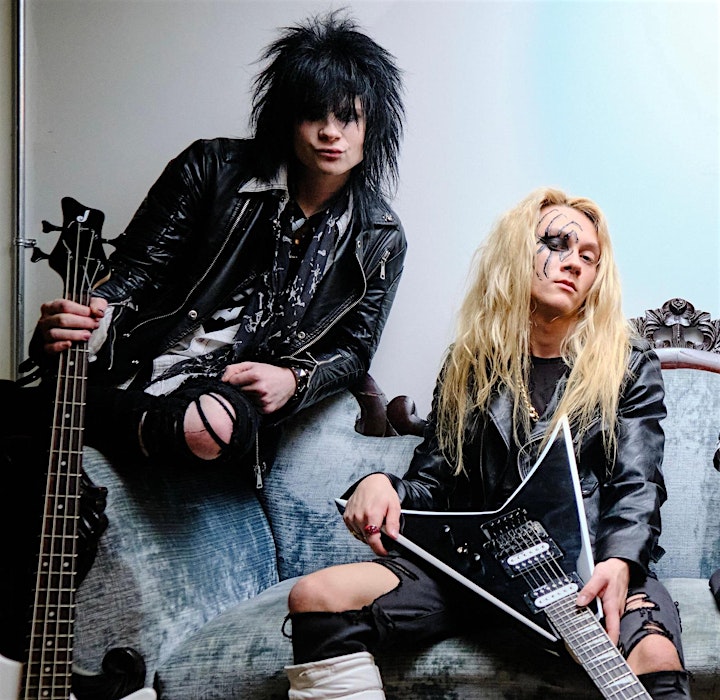 Skarlett Roxx
Formed in 2020, Skarlett Roxx's determination and love to play music would not be denied by a global pandemic. They would meet in the middle of nowhere to practice in a barn full of bats to hone their craft. When the world opened up again, Skarlett Roxx came out with guns a blazing and is bringing the public high voltage and high energy shows every chance they get.