LA Galaxy Soccer, Kickaround, Private Tailgate, MLS Game and Fundraiser

Sunday, August 23, 2015 from 8:00 AM to 3:30 PM (PDT)
Event Details
LA Galaxy Soccer, Kickaround, Private Tailgate, MLS Game
SOVA Food Bank Fundraiser 
August 23nd  - LA Galaxy V. NYFC
2nd Annual!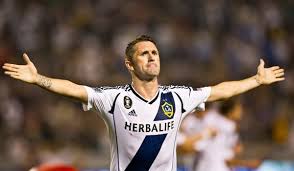 This is a really special soccer experience - Play Soccer games on LA Galaxy Practice field#5, private tailgaiting at Stub Hub Tennis Pavillion, then a full LA Galaxy Game against the new NYFC - so much. Come to the morning events or only the game...
All Net proceeds go to the
SOVA Food Bank
Soccer Kickaround on Galaxy Practice Field 5       8am-10:30am
Private Tailgate Pregame @Stub Hub Tennis Pavilion  10:30-11:30
                                  Galaxy Game Time  !!! 12pm
$30 Per Ticket  
Sponsored by:
DirectKix Soccer Productions

  R.C. Baral & Co. Entertainment Accounting
Red Card Realty

City National Bank
FC 119 Degrees Soccer Club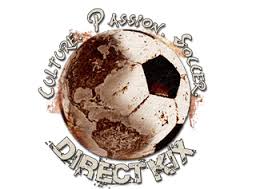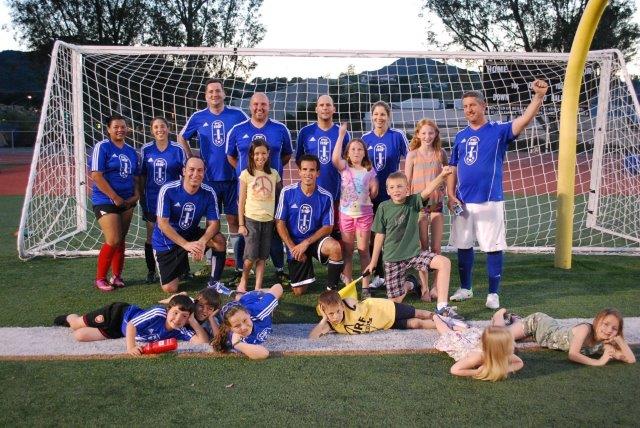 Statement from a co-organizer of the event Joel Baral
I didn't grow up playing or watching soccer - but I did get interested as my kids started playing and my wife Laurie talked about wanting to get on a team (she played soccer in high school).  When Direct Kix started their adult league in Calabasas we started the team called  FC 119 Degrees. At the same time I was invited to a Galaxy Game and for a cultural experience I got tickets and my family went. Wow...we were hooked, The stadium then Home Depot Center, Now Stub Hub Center was really fun - family friendly, on a college campus and the game, soccer was very fun to watch - It's a game the kids play and we parents now do too, and it's a world class team and David Beckham was on the team then. Two players now on the team, Giasi Zerdes and Omar Gonzalez are on the US National soccer Team.Soccer is THE international game. It really has opened our family's view of the world beyond the U.S. We started going to Galaxy games with friends tailgating before the games on the North Side of the Stadium, sometimes family groups of 10-30, sometimes boys only groups of 4 for the expensive games. We joined Or Ami Temple a few years ago and there are so many great events at the Temple - I immediately thought that a Soccer event would be great fun. Group events like this one...are great...tickets are much cheaper and going as a group is very fun...you feel like you own the place. I am very excited that this is a community event of Congergation Or Ami - a temple that is always very welcoming within and outside the temple. All are welcome and it's great that this event is a fundraiser for the SOVA food bank, a charity that Or Ami and many other organizations support.  LA Galaxy is providing the soccer field and place for our tailgaiting at the Tennis Pavillion.   It's bring your own food and drinks LA Galaxy in Providing a private area for our tailgate. . Tailgaiting is really not allowed in the parking lot, so having a private place to tailgate is very special. Having a place to play soccer at the stadium before the game is great. Itzik of DirectKix.com will be organizing the kids/adults games Please join the community - we guarantee a good time - everyone will be made to feel welcome Ora Mi and the soccer community invites you!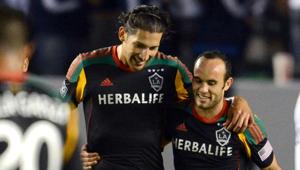 When & Where

StubHub Center
18400 S Avalon Blvd
Carson, CA 90746


Sunday, August 23, 2015 from 8:00 AM to 3:30 PM (PDT)
Add to my calendar
Organizer
Red Card Events www.RedCardEvents.com invites organizations, families, groups, companies and individuals to join their exciting slate of events for 2016. In its third year, The Red Card Community Soccer series is a soccer game day experience that brings your family and group into the sports action.  

Red Card is partnering with the LA Galaxy, StubHub Center, Local charities, coaches, teams, clubs, soccer players and fans, and fitness and sports companies for these special engaging events. This is our 3rd Year  - We love our players, coaches, partners - So happy to be able to be able to share these events with you all. - Laurie Baral, Joel Baral