Description
LA FEM: Holiday Pop-UP is taking over Social Studies this December! The Holiday Pop-Up is a gorgeously curated temporary space exclusively featuring Female Designers and makers working in the Bay Area! We're highlighting the diverse spectrum of female creatives in our city and can't wait to show off the work of this talented group.
Friday, December 9th will be the OPENING PARTY! Come join these talented studios to celebrate the season, shop, and drink the night away!
Food will be available by SUP! Streetfood a southeast asian pop-up!

inspired by art and her family's history in Southeast Asian Royal Recipes, Alina travels the streets of the Bay and LA to cook in the streets and bring back her roots of Southeast Asian




(Thai + Lao+ vietnamese)

street food to all the streets.

http://www.supoaklandstreetfood.com/

.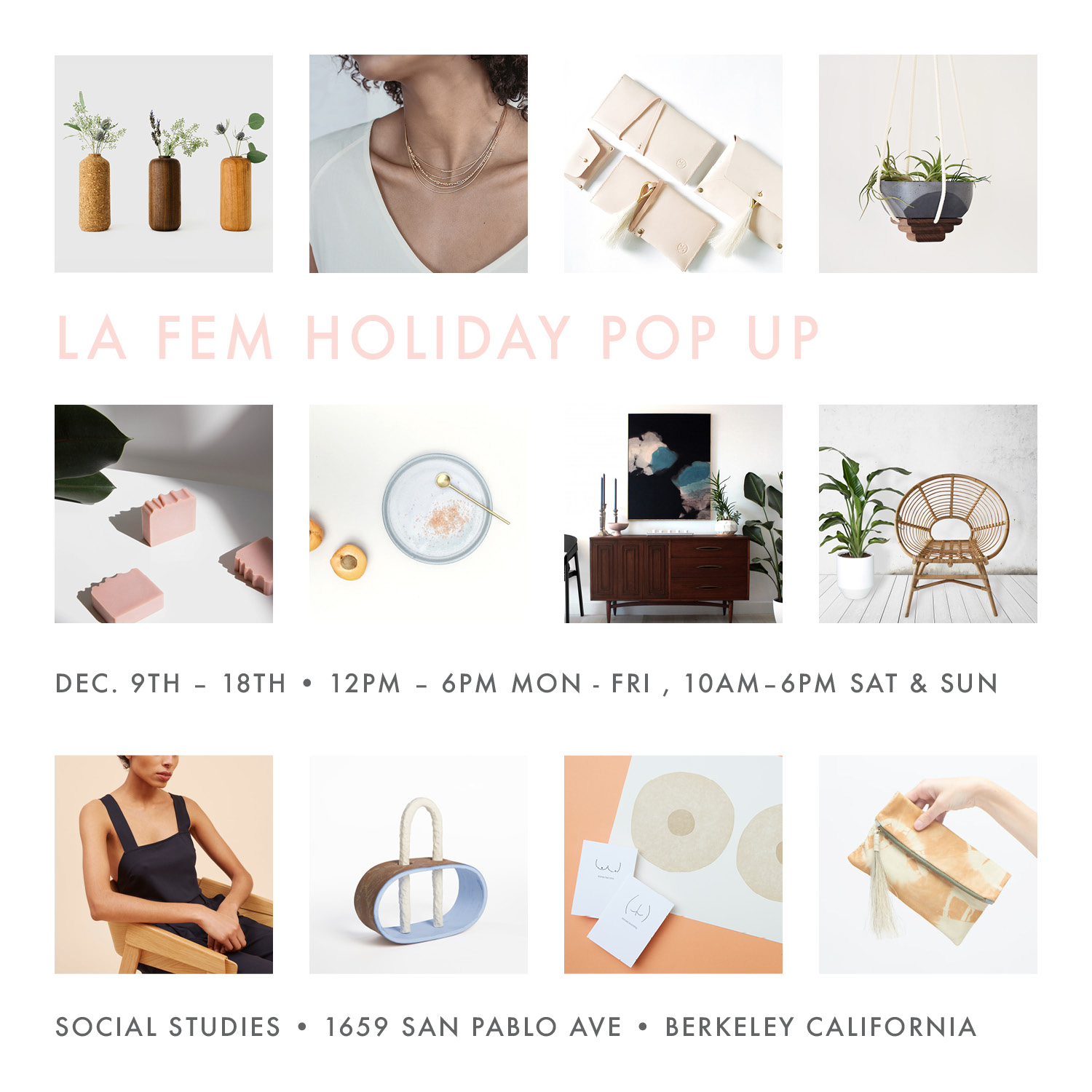 Featured Designers and Makers:
+ Emma Moran
+ Golden Pony Workshop
+ Materials + Process
+ Melanie Abrantes Designs
+ Mineral Workshop
+ People I've Loved
+ The Greater Goods
+ Totem Co
+ Waltz
+ WEND Studio
+ Western Editions
The opening party will be from 7 pm - 10 pm on Friday, December 9th. But the Holiday Pop-Up will last from December 9th to Sunday, December 18th! Come all week to shop this curated Holiday store.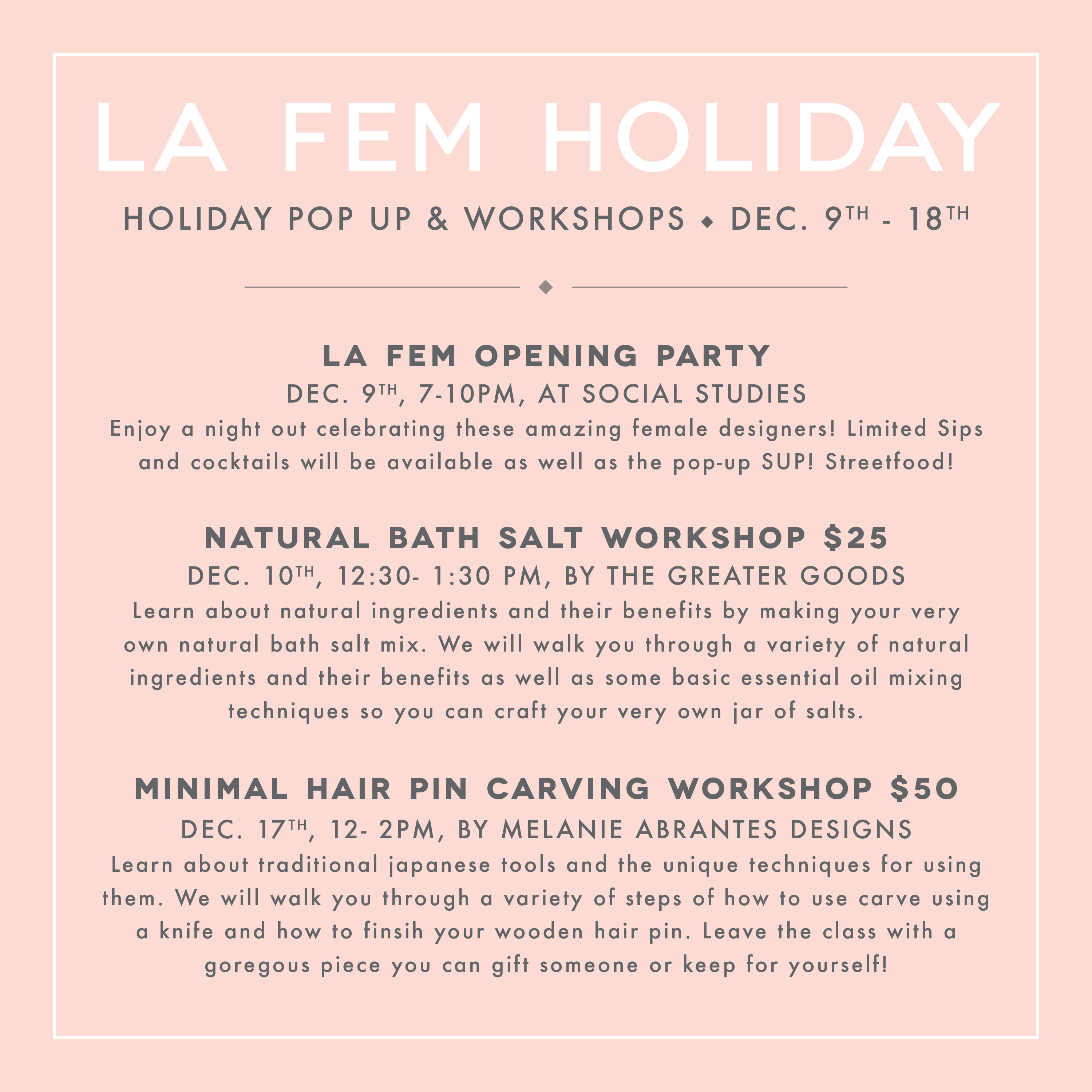 Sign up for our workshops!