FINAL CASTING CALL and MODEL MEET AND GREET
About this event
ITS GOING TO BE A FULL DAY
RUNWAY CLASS, LA FASHION FEST MEET AND GREET, MODEL BRUNCH + best day ever after party
Runway class :12pm to 1pm
LA FASHION FEST CASTING :1pm-2pm
MEET AND GREET 2-3
MODEL BRUNCH 3pm-4pm
(This is only for models who attended the casting call or who has walked with LA FASHION FEST MODEL MAFIA OR LAFW, if you are a NEW model and need to attend casting call please ARRIVE EARLY
A Message from LA FASHION FEST 
Congratulation!!!
your almost there!! You have been selected to move on to the final  Steps of walking in La Fashion Fest!  This is where you will be selected by the designers! You have the opportunity to walk with up to 5 brands
Please select a model pass to attend Sunday aug 8th At the model meet and greet!
intense 60 min run way class is available for $199 at 1:00-2:00pm
MEET AND GREET MODEL SELECTIONS  STARTS AT 2:00-4:00pm
runway classes will be held  before the selection of the models begins to build your confiedence and warm you up!!
MODELS WHO HAVE WALKED BEFORE DO NOT NEED TO ATTEND CASTING CALL BUT WILL STILL NEED A MODEL PASS TO ENTER THE MEET AND GREET AND COMPLETE CONSENT FORM
*All models must complete measurements and consent form if not completed by July 14 you'll have to complete in person
https://modelmafiala.com/2019/05/la-fashion-fest-registration-and-consent/
This is only for Designers who have already completed their registration process click below to choose showcase options 
https://www.eventbrite.com/e/la-fashion-fest-designer-vendors-registration-registration-153209221907
Mandatory dates All models and designers must attend if you can not make it please let us know ahead of time* so we can properly assign you 
**Sunday AUGUST 8TH 4 Runway class + Model designer meet greet AND model assessment Fashion Show will be put in order 
Sunday AUGUST 22ND IS SHOW TIME!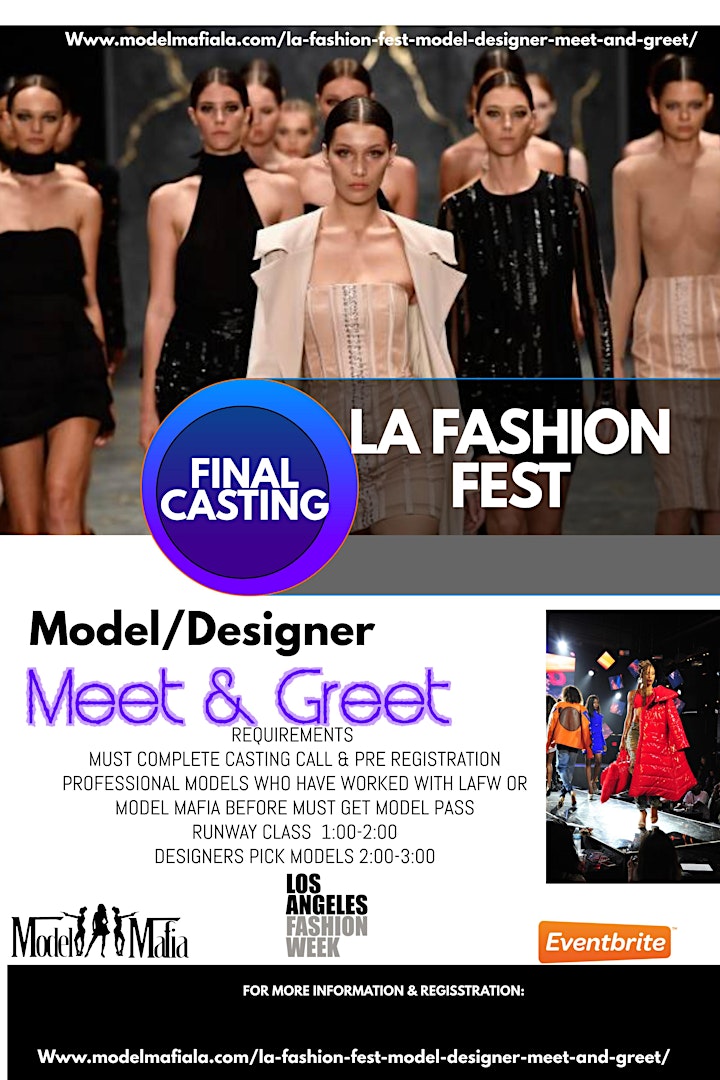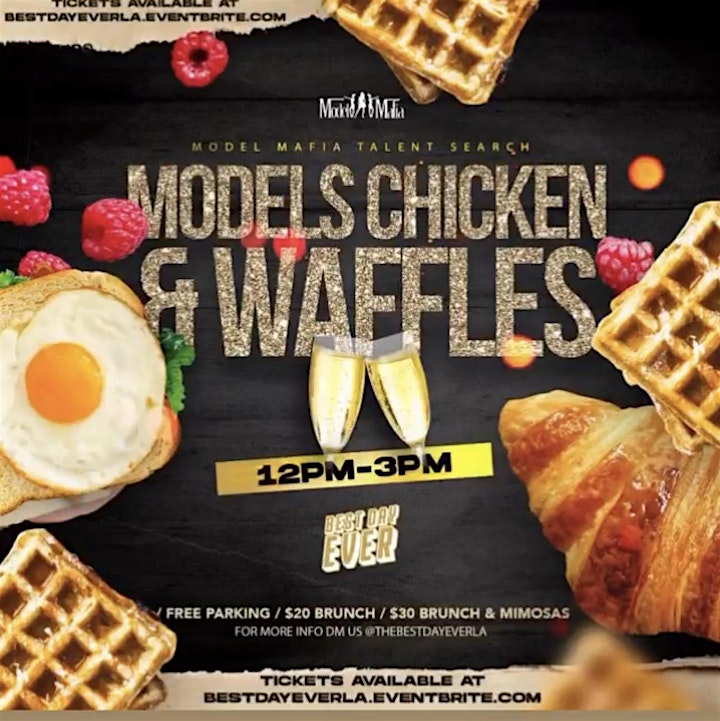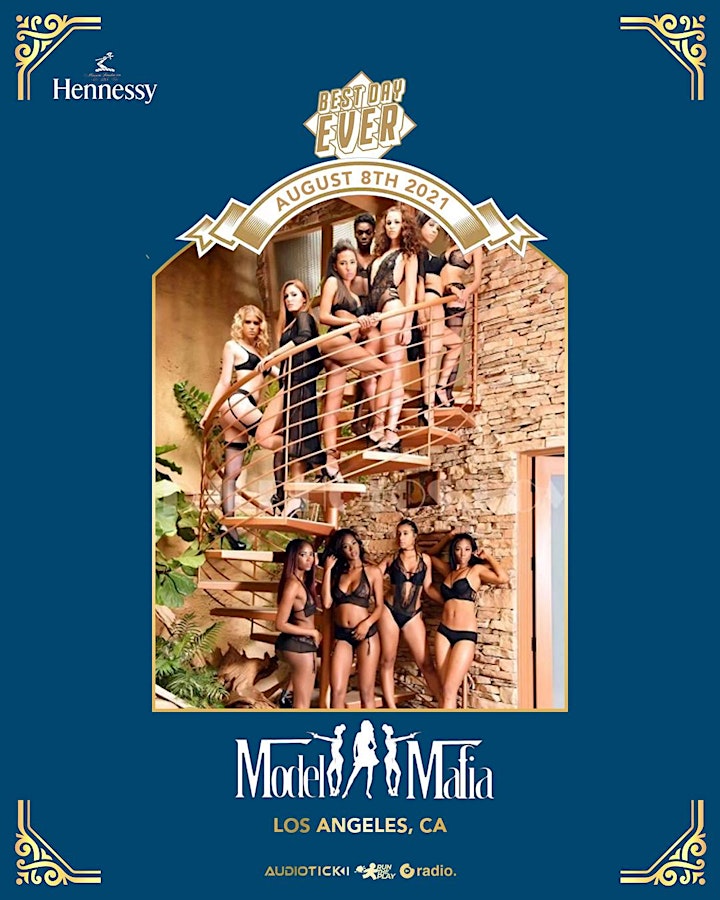 Organizer of La Fashion Fest casting brunch / followed by best day ever after party
keep up with all the latest opportunities for photographers Models and make up artist !! Post and apply to casting calls http://modelmafiala.com/model-membership/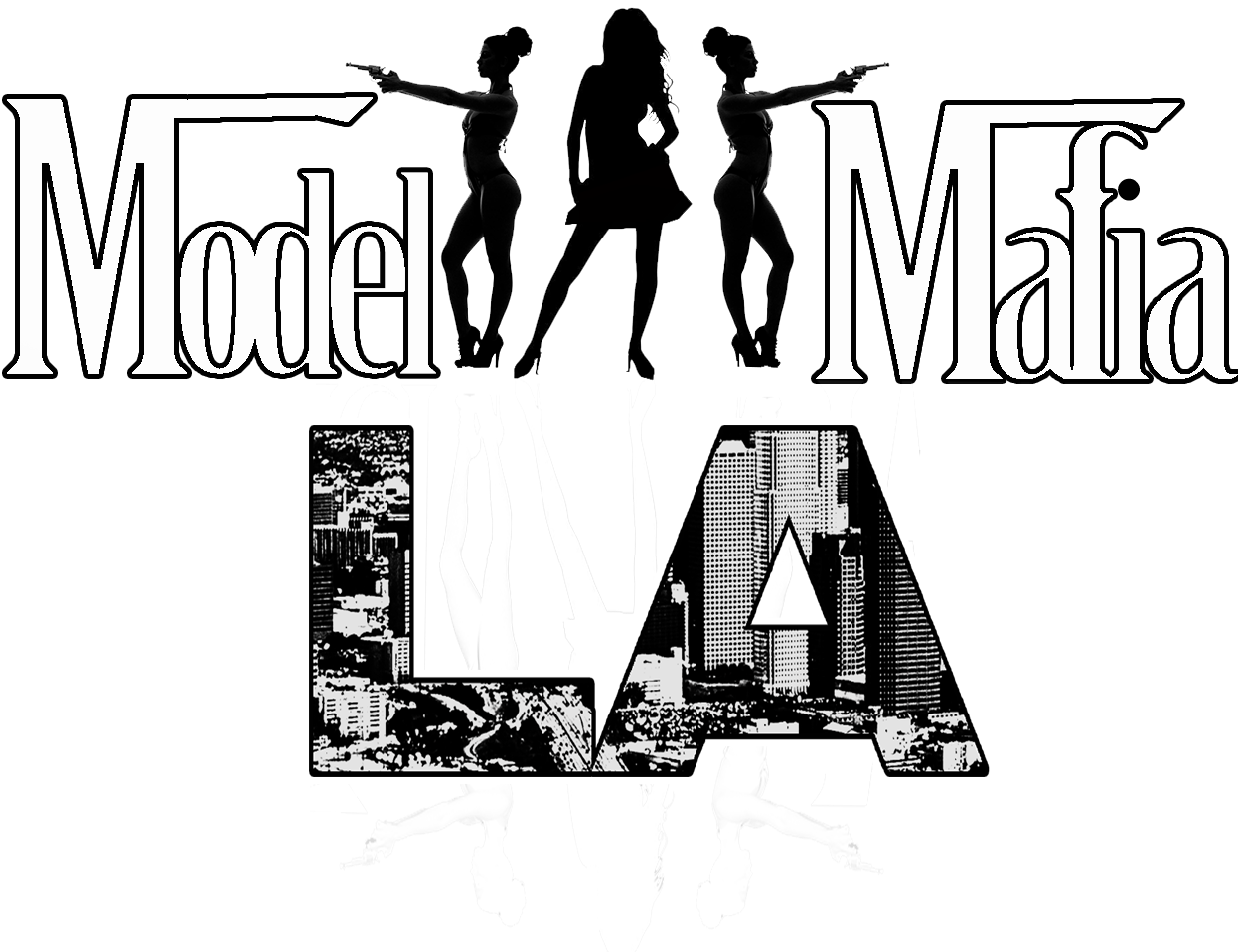 seasonal fashion shows annually Giving brands and models an opportunity to showcase seasonally EVERY Year pre registration is required to participate
Presented by F.A.M.E la Fame always innovative and eclectic in our approach to runway shows. We only accept fashion professionals that are on the elevated level of innovation when it comes to fashion. Merging brands and our elite team of Top experienced and aspiring Models in the industry is an extraordinary combination. We expand and reach across the fashion industry locally & nationally.
always seeking out New & Up and Coming Models designers hairstylist make up artist and Fashion Companies for special events and photo shoots.
expecting Hundreds attendees each event which include Top Industry Professionals , Top Fashion Brands, Celebrities and more.
La Fashion Fest creates numerous opportunities for content. Not only for models brands, and glam squads but for fashion lovers ,editors, retailers, bloggers and celebrities, expand by networking, social media and online branding.
Model Mafia LA
A COMPLETE EVENT STAFFING PLATFORM
FEATURES DIRECT ACCESS TO OUR PRESCREENED COLLECTION OF GORGEOUS HOSTESSES, HOT PARTY MODELS, TALENTED ENTERTAINERS, STAFF AND SERVICE PROVIDERS. WHATEVER THE OCCASION, WE HAVE THE RESOURCES YOU NEED TO PRODUCE A WORLD-CLASS EVENT.
WE CATER TO PROFESSIONAL EVENT PLANNERS, NIGHTLIFE ESTABLISHMENTS, AS WELL AS PRIVATE PARTY HOSTS WHO WANT TO USE THEIR OWN IMAGINATION. BROWSE AND SELECT FROM A DAZZLING ARRAY OF MODELS, ENTERTAINERS AND COMPLETE EVENT STAFF; INCLUDING ATTRACTIVE GO-GO DANCERS, ACROBATS, HOT PROMO MODELS, MAGICIANS, SUSHI BAR GIRLS, AND ATMOSPHERE MODELS.
Who is Model Mafia LA?
A young group of working and aspiring models, that promises to bring high energy and excellent marketing ability. Our models promotional skills reach a wide variety of audiences. The mission is to carry our high energy and followings worldwide, showing our exquisite fun and vibrant personalities. Model Mafia LA have represented exclusive clothing lines, music artist, upscale night clubs, hair products, exotic car companies, and array of businesses, and parties.
What Model Mafia LA can do for you?
Model Mafia LA can assist you with event coordination and promotion, from beginning to end. We can assist with securing vendors and sponsors, venues, event rentals, and d cor. We also specialize in acquiring event staff. Such as servers, bartenders, security, clean up/set up crew, door girls, catering services, and a glam squad
MODEL MAFIA SOCIAL MEDIA REACH
IG 1.0M +
TWITTER 500K +
FACEBOOK 500K +
Contact Information
800 539 6474
Em. model.mafia.la@gmail.com