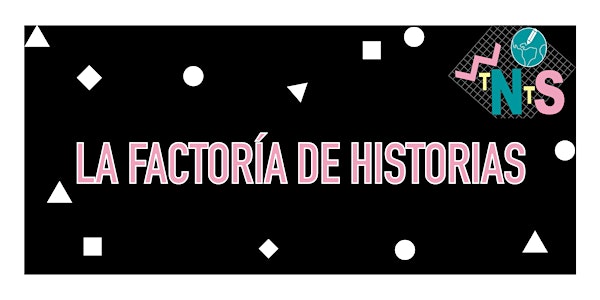 La Factoría de Historias - 20% off!
Un taller para convertir tus ideas en relatos de ficción.
Refund Policy
Contact the organizer to request a refund.
Eventbrite's fee is nonrefundable.
About this event
Este taller es para vos si:
- Siempre quisiste participar en alguno de nuestros talleres pero no pudiste porque no te dan los horarios.
- Sentís que no sabés buscar ideas.
- Tenés ideas pero no sabés cómo convertirlas en historias.
- Te cuesta terminar una historia.
- Podés terminarla pero no sabés cómo sacarle brillo.
- Te sentís bloqueado y querés probar una actividad nueva.
- Estás aburrido de escribir siempre igual y querés descubrir una forma divertida de hacerlo.
🏭
Sumate y pasá por nuestros tres módulos:
RECOLECCIÓN, donde vas a salir a pescar inspiración y reconocer qué es una idea.
PRODUCCIÓN, donde vas a convertirlas en un relato de ficción.
ADAPTACIÓN, donde vas a aprender a editar tu historia para hacerla relucir.
Este taller es grabado, una vez que lo compres tenés acceso vitalicio a todas las clases y al material teórico complementario. Para conocer el funcionamiento de La Factoría de Historias, mirá el video que está a continuación.
Todas las consultas via email a juana.sagarduy@gmail.com o todonuestro.todosuyo@gmail.com.