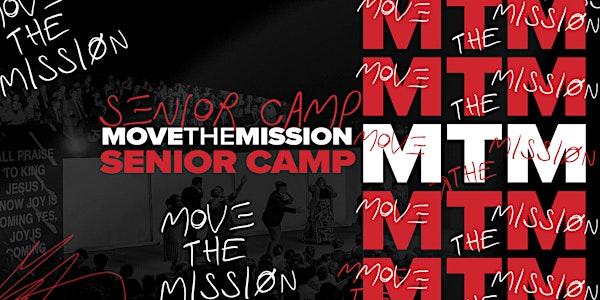 LA District Senior Youth Camp 2023 - Ages 16-21 email lareg@cox.net
Senior Youth Camp 2023 - Ages 16-21 - June 19th-23rd, 2023 On-Line Reg 3-27-23 through 5-31-23 at 11:55PM CDT email lareg@cox.net
By Louisiana District UPCI
Date and time
June 19 · 1pm - June 23 · 10am CDT
Location
Louisiana District Campgrounds 1800 Hickory Hill Road Pineville, LA 71360
About this event
Please email lareg@cox.net for questions
Louisiana District UPCI Senior Youth Camp 2023 - Ages 16-21 - June 19th-23rd, 2023
Click Here for a copy of the Camp Policies and Dress Code
On-Line Registration 5:00pm March 27th, 2023 through 11:55PM Central Wednesday May 31st, 2023 - $155.00 (includes a camp t-shirt)
First 50 that register On-Line will get a "Fast pass" to skip the line for dining
Click "GET TICKETS" above to register. Each Ticket represents 1 registration.
You are the Buyer Info, Please put each campers name in for their "Ticket Info" and in the questionnaire
Click the link below to download the 2023 Consent and Certification form.
https://www.dropbox.com/s/ljt9s6lgummh3v3/2023-Combined-Camp_Consent_and_Cert_revised.pdf?dl=0
Remember each attendee needs to complete the 2023 Consent and Certification form and bring the form with them when they check-in for camp. The form must contain all appropriate signatures including the Pastor. Copy and Paste the link above to download:
Pre-Registration Check-in starts at 1:00 PM on the Monday of camp.
REFUND POLICY
Due to the cost of supplies purchased in advance and workers hired, all registrations are non-refundable.
COVID-19 POLICY
The novel coronavirus, COVID-19, has been declared a worldwide pandemic by the World Health Organization. COVID-19 is reported to be extremely contagious. The state of medical knowledge is evolving, but the virus is believed to spread from person-to-person contact and/or by contact with contaminated surfaces and objects, and even possibly in the air. People reportedly can be infected and show no symptoms and therefore spread the disease. Evidence has shown that COVID-19 can cause serious and potentially life-threatening illness and even death.
The Louisiana District Youth Ministries and/or Junior/Senior Camp 2023 staff and administrators, cannot prevent you or your child/children from becoming exposed to, contracting, or spreading COVID-19 while participating in Junior/Senior Camp 2023. It is not possible to prevent against the presence of the disease. Therefore, if you choose to or allow your child/children to participate in Junior/Senior Camp 2023 and/or come on the campgrounds, you and/or your child/children may be exposed to and/or increase the risk of contracting or spreading COVID-19.
ASSUMPTION OF RISK
I have read and understood the above warning concerning COVID-19. I hereby choose to accept the risk of contracting COVID-19 for myself and/or my child/children in order to participate in Junior/Senior Camp 2023 and/or be on the grounds. This camp is of such value to me and/or my child/children, that I accept the risk of being exposed to, contracting, and/or spreading COVID-19 in order for my child/children and/or myself to attend Junior/Senior Camp 2023.
WAIVER OF LAWSUIT/LIABILITY
I hereby forever release and waive my right to bring suit against the Louisiana District and Louisiana District Youth Ministries and its owners, officers, directors, managers, officials, trustees, agents, employees, paid staff, volunteer staff or other representatives in connection with exposure, infection, and/or spread of COVID-19 related to Junior/Senior Camp 2023. I understand that this waiver means I (including my heir, or any personal representatives I may have) give up my right to bring any claims including for personal injuries, death, disease or property losses, or any other loss, including, but not limited to, claims of negligence and waive any claim I may have to seek damages, whether known or unknown, foreseen or unforeseen.
HEAD LICE POLICY: **
All campers will be required to have their hair checked for head lice by the camp nursing staff before registration will be completed. If lice/nits are found, the camper will not be allowed to complete registration. The personnel in charge of the camper during camp will be asked to notify the child's parental guardian. We ask that all church guardians stay with their youth until registration is completed. If a child is found with lice/nits after registration, the Pastor/Parent/Guardian will be contacted to a) return the camper home, b) arrange treatment (Camp staff will not provide treatment). The camper can be readmitted only if properly treated, and a letter is presented from Pastor/Parent/Guardian/Physician stating the same and the camper must be re-checked by camp nurse to be certified lice/nit free.
**Please be aware that all braids will have to be taken down in order to conduct the lice inspection.