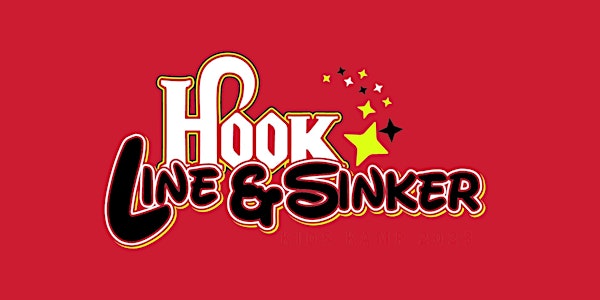 LA District Kids Kamp 2023 - Ages 8-11 - email lareg@cox.net
Louisiana District Kids Kamp 2023 - Ages 8-11 - June 5th-9th, 2023 Click "TICKETS" above to register. Each Ticket represents 1 camper
By Louisiana District UPCI
Date and time
June 5 · 1pm - June 9 · 10am CDT
Location
Louisiana District Campgrounds 1800 Hickory Hill Road Pineville, LA 71360
About this event
Please email lareg@cox.net for any questions
Louisiana District UPCI Kids Kamp 2023 - Ages 8-11 - June 5th-9th, 2023
Click Here for a copy of the Camp Policies and Dress Code
Click "TICKETS" above to register. Each Ticket represents 1 registration.
You are the Buyer Info, Please put each campers name in for their "Ticket Info" and in the questionnaire
•Pre-Registration Check-in begins at 1:00 PM on June 5th
•Onsite Registration begins at 2:30 PM on June 5th
Camp ends at 10:00am on Friday June 9, 2023 with the camp office closed at 11:00am
On-Line Registration open now through Sunday Night May 21st, 2023 - 11:55PM Central time.  Due to deadlines ordering shirts no extensions can be given past May 21st. 
On-line registration is $155.00 and includes a camp t-shirt
Click the link to download the 2023 Consent and Certification form.
Remember each attendee needs to complete the 2023 Consent and Certification form and bring the form with them when they check-in for camp. The form must contain all appropriate signatures including the Pastor. Copy and Paste the link here to download:
https://www.dropbox.com/s/ljt9s6lgummh3v3/2023-Combined-Camp_Consent_and_Cert_revised.pdf?dl=0
REFUND POLICY:
Due to the cost of supplies purchased in advance and workers hired, all registrations are non-refundable.
HEAD LICE POLICY:
All campers will be required to have their hair checked for head lice by the camp nursing staff before registration will be completed.   If lice/nits are found, the camper will not be allowed to complete registration. The personnel in charge of the camper during camp will be asked to notify the child's parental guardian. We ask that all church guardians stay with their youth until registration is completed. If a child is found with lice/nits after registration, the Pastor/Parent/Guardian will be contacted to a) return the camper home, b) arrange treatment (Camp staff will not provide treatment). The camper can be readmitted only if properly treated, and a letter is presented from Pastor/Parent/Guardian/Physician stating the same and the camper must be re-checked by camp nurse to be certified lice/nit free.
**Please be aware that all braids will have to be taken down in order to conduct the lice inspection.