LA Demo Day (featuring 20 new LA startups)
Description
Come see the next class of great LA tech companies demo their startups to the LA community of entrepreneurs, investors and techies as well as a number of esteemed guests. Over 1000 people will be attending this special event.
LA Startup Demo Day, will kick off with keynote speaker Bill Gross, founder of IdeaLab. We will then showcase the latest batch of up-and-coming LA Startups. Companies will have 5 minutes to present their product which will be followed by feedback from a panel of all star judges.
The event will take place at the Fairmont Miramar Hotel in Santa Monica, CA from 1:00 - 5:00pm. Attendance is free, but you must reserve your space in order to guarantee entrance. SPACE WILL SELL OUT. LA Demo Day will be followed by Startups Uncensored #26, "How to Pitch Investors", which does require a ticket purchase.
Event Schedule w/ Keynote Speaker and esteemed Judges :
1:00 - 1:30 Intros and Keynote Speaker Bill Gross
1:30 - 2:15 Pitch Panel 1:
Judges: Paige Craig (CEO and Co-Founder of BetterWorks), Rick Smith (Co-Founder and Managing Director of Crosscut Ventures) ,Keith Richman CEO of Break Media) , Jason Calacanis (Founder and CEO of Mahalo.com)
2:15 - 3:00 Pitch Panel 2:
Judges: Shawn Colo (EVP, Corporate Developement of Demand Media), Kamram Pourzanjani (Founder and CEO of Bestcovery.com), Jarl Mohn (Founding President and CEO of Liberty Digital), Jim Andelman (Co-Founder and Managing Partner of Rincon Venture Partners)
3:00 - 3:15 Break
3:15 - 4:00 Pitch Panel 3:
Judges: Tom McInerney (Active angel investor and advisor), Jim Armstrong (Managing Director of Clearstone Venture Partners), Mike Jones (Internet executive, investor, and strategic advisor), Brian Mesic (Partner at Anthem Venture Partners)
4:00 - 4:45 Pitch Panel 4:
Judges: Dana Settle (Founding Partner with Greycroft LLC), Mark Suster (Partner, GRP Partners), Scott Alderton (Co-Founder Stubbs Alderton & Markiles LLP), Jeff Tinsley (Founder, MyLife.com)
4:45 - 6:00 BREAK / DRINKS
6:00pm - Startups Uncensored #26 "How to Pitch Investors"
Both the LA Startups Demo Day and Startups Uncensored 26 will be hosted at the Fairmont Miramar hotel in Santa Monica. The Fairmont is graciously joining as a co-sponsor to make the event possible. They're also currently modernizing the entire hotel to make it a crown jewel of Santa Monica. Please join us is expressing your support for the Fairmont by visiting www.FriendsoftheMiramar.com
LA Startup Demo Day is being Co-Hosted by Docstoc, Rustic Canyon, & Greycroft Partners. And our Platnium Sponsor for the event is Stubbs Alderton & Markiles, LLP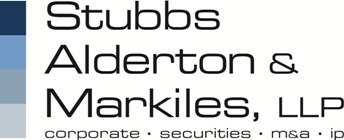 Stubbs Alderton & Markiles, LLPis a corporate, securities and intellectual property law firm focusing on the representation of emerging growth and technology companies, middle market public companies, large technology companies, investors, private equity funds, investment bankers and underwriters, and clients in the entertainment industry. Our mission is to provide technically excellent legal services in a consistent, highly-responsive and service-oriented manner with an entrepreneurial and practical business perspective.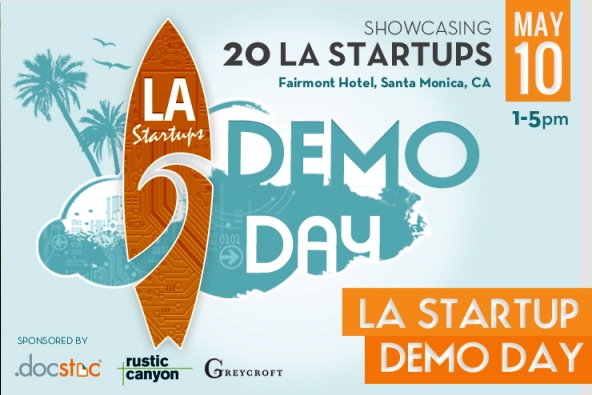 Check out the video from our last Docstoc event - Startups Uncensored #25: 10 Strategies for Startup Success with Jason Nazar
Keynote Speaker Bill Gross: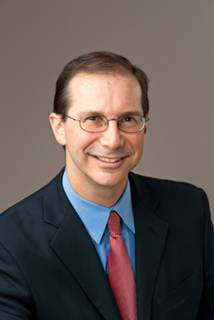 Bill Gross
is a lifelong entrepreneur who has been starting companies since he was 12 years old. He has personally started more than 100 companies in the last 42 years, of which more than 40 have gone public or been acquired. Bill is the Founder and CEO of Idealab, a "company factory" based in Pasadena, which he started in 1996. Bill is credited with starting the first online business directory company with CitySearch, the first online car retailed with CarsDirect, the first paid search engine with
Goto.com/Overture
, and the longest-running technology incubator where he has been the creator of all these companies. Bill is a graduate of the California Institute of Technology, where he currently serves on the Board of Trustees. He also serves on the Board of the Art Center College of Design, and more than 20 technology companies in California.
Our All-Star Judging Panel includes: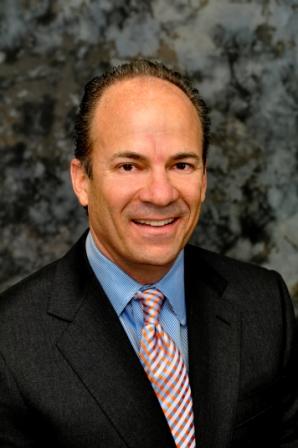 Scott Alderton is a founding partner of Stubbs Alderton & Markiles, LLP. He focuses exclusively on advising middle-market, technology, emerging growth, and development stage companies in the areas of corporate and securities, finance, mergers and acquisitions, high technology, business, licensing, intellectual property, the Internet and multimedia.Scott has over twenty-six years experience with particular expertise in finance; corporate securities; venture capital; mergers, acquisitions and divestitures; software and other technology licensing; technology transfer, distribution and marketing agreements; capital formation; commercial contracts; executive employment agreements; general website matters; protection of copyrights (including Digital Millennium Copyright Act issues), trademarks, domain names and trade secrets; electronic commerce; and all aspects of digital media.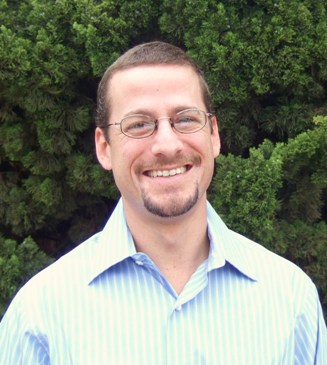 Jim Andelman is co-founder and Managing Partners of Rincon Venture Partners. Rincon invests in early-stage Web-based businesses that are led by exceptional founding teams; enjoy proven, attractive and recurring monetization; and are pursuing capital-efficient operating plans. Jim previously led software investing for Broadview Capital Partners, an expansion-stage Bay Area VC fund, and managed equity private placements for software companies while at Alex. Brown & Sons. He graduated first in his class from Dartmouth's Tuck School of Business, and magna cum laude from the Wharton School at the University of Pennsylvania. Current Boards of Directors on which Jim serves include Burstly, DataPop, GraphEffect, SteelHouse, Wittlebee, DPI and Campus Explorer.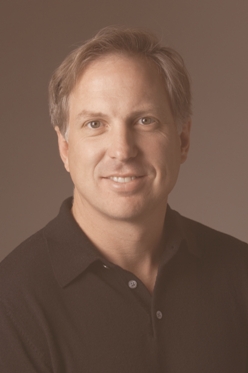 A successful and experienced early stage venture investor across a variety of enterprise and consumer facing technology companies, Jim Armstrong has established himself as a leading investor based in Southern California. Since joining Clearstone early in its formation, Jim has applied his experience and industry contacts to help Clearstone companies deliver a strong record of venture performance. Jim's invests nationwide and his work at Clearstone is focused on information technology investments, with particular interest in consumer internet, gaming, application software and internet enabled business processes. Jim has been recognized as one of the top Venture Capitalists in the United States by Forbes Magazine.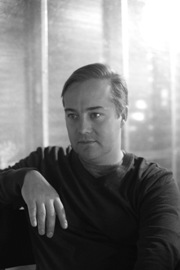 Jason McCabe Calacanis is the founder and CEO of Mahalo.com, a website where you can "learn anything." He also founded the Open Angel Forum, which provides entrepreneurs free access to angel investors, and This Week In, a live-streaming video network that also hosts his show This Week in Startups. Most recently he founded the LAUNCH conference, where 40 startups launch in front of 1,000 industry leaders, and the LAUNCH newsletter, which publishes well-researched and honest insights into the startup world. He is an angel investor/advisor to over 20 companies.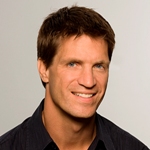 Shawn Colo co-founded Demand Media in April, 2006 and is presently the EVP, Corporate Development where he leads the company's mergers and acquisitions activities as well as strategic corporate partnerships. Since the company's inception, Mr. Colo has led over 30 acquisitions of websites and technology companies in addition to completing over $450 million worth of equity and debt financings for Demand. Prior to founding Demand Media, Mr. Colo was a principal with Spectrum Equity Investors, a $4 billion private equity firm. He holds a BSE in Civil Engineering and Operations Research from Princeton University.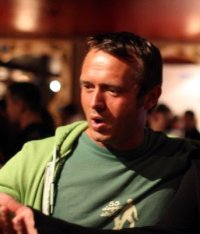 Paige Craig is the CEO and cofounder of BetterWorks, an LA based company focused on "Making Work Rewarding" for small & medium business across the US. Paige is also an angel investor, board member and advisor to early-stage consumer internet and new media companies as well as companies in the national security and defense sectors. In 2003 he founded Lincoln Group, drove into Baghdad and bootstrapped his business from the front lines of Iraq, Afghanistan, Lebanon, Southeast Asia and Africa. In 2007, Paige stepped out of the daily management of the company and found his calling as an angel investor a year later. Since April of 2009, Paige has invested in over forty companies and focuses primarily on business platforms, entertainment software and social data companies.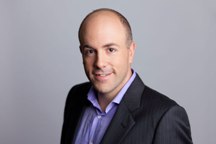 Mike Jones is an Internet executive, investor and strategic advisor. A long-time entrepreneur, Mike founded his first successful Internet company in college and since then, has founded, built and sold numerous online and mobile businesses. His experience and expertise in both large and small companies focuses on strategy, growth, and operational efficiency resulting in over $500M in successful investor outcomes. A serial Internet entrepreneur, Mike has founded, advised, invested and sold numerous businesses, including application platform Userplane, which he led from startup to its acquisition by AOL, Tsavo Media, Movoxx, PeopleMedia, Brizzly and Myspace. Mike is actively involved with early-stage start-ups as an investor, advisor and board member.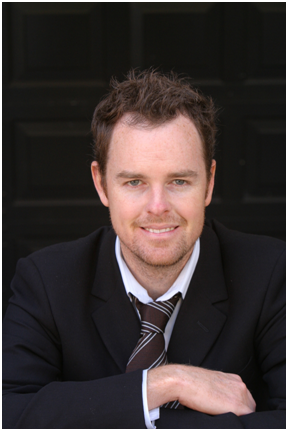 Thomas McInerney advises and invests in early stage Internet companies. Tom has a computer science background and began his career as an Engineer / Scientist at Apple's World Wide Research and Development Group in Cupertino California. Tom later worked for Sony Information Technologies of America, helping to build and design the VAIO line of computers when that group was created. Tom left Sony to become an entrepreneur, starting a search engine for Usenet, and later one of the first user generated video sharing sites, ShareYourWorld. Tom is an investor in Klout, and also spent time as the COO helping the company raise money and scale up. He is an advisor to Klout as well as BeachMint and was an EIR at Trinity Ventures. He is currently the President of NALA Investments, a Santa Monica based venture fund.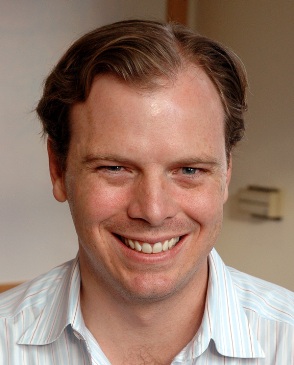 Brian Mesic is a partner at Anthem Venture Partners, a Santa Monica based venture capital fund. Anthem invests in seed and Series A stage software, digital media, and internet companies primarily in Southern California. Prior to Anthem, Brian spent several years with McKinsey & Company in both the Los Angeles and Johannesburg offices.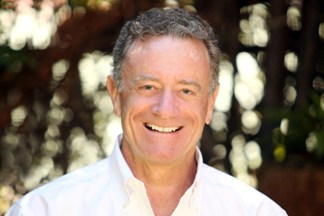 Jarl Mohn divides his time between being a corporate director and advisor to a number of media companies, making direct early stage angel and seed investments in digital media/technology ventures and managing The Mohn Family Foundation, the philanthropic entity he and his wife created in 2000. Previously he was the founding President and CEO of Liberty Digital, a public company that invested in interactive television, cable networks and the internet. Originally from Doylestown, Pennsylvania, Mohn attended Philadelphia's Temple University where he studied mathematics and philosophy. He currently lives in Brentwood with his wife and two children.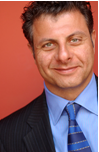 Kamran Pourzanjani is the Founder and CEO of Bestcovery.com and Cofounder and former CEO of PriceGrabber.com. Founded in late 2008, Bestcovery.com provides the fastest and easiest way to find the best of everything. Kamran oversees the day to day operations and growth of the company and is responsible for its overall vision and strategic direction. Prior to Bestcovery, Kamran was the co-founder, President and CEO of PriceGrabber.com, where his vision fostered a culture of success and achievement. In recognition of the company's growth and performance, Kamran was named Ernst & Young's "Entrepreneur of the Year" in Los Angeles for the Business Services category in June of 2005. Kamran has served as member of the board of directors for Legalzoom.com, ParkMe and Docstoc.com.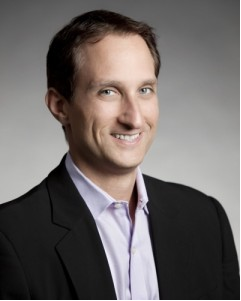 Keith Richman, a recognized industry leader and successful entrepreneur, is chief executive officer of Break Media. Break Media is the single largest creator and distributor of male-targeted content online touching an audience of more than 200 million through video and editorial content. Prior to co-founding Break Media, Keith was the co-founder and vice-president of OnePage (acquired by Sybase 2002) and co-founder and director of business development for Billpoint Inc. A sought-after panelist at top industry conferences, Keith is considered a leading expert in marketing to the coveted young male demographic. He currently sits on the Board of Directors for Readers Digest Holdings.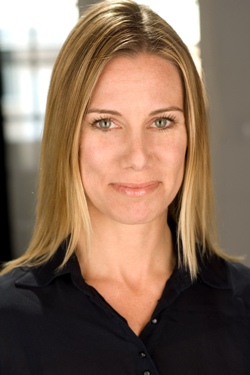 Dana Settle is a Founding Partner with Greycroft LLC, and she heads the firm's west coast office out of Los Angeles. Prior to Greycroft, Dana spent several years as a venture capitalist and advisor to startup companies in the Bay Area, including six years at Mayfield, where she focused on early stage companies in the mobile communications and consumer Internet markets. Dana currently serves or observes on the boards of Greycroft's investments in Fanhattan, Gamersfirst, GameSalad, Joyent, Lucid Commerce, Maker Studios, Pulse, Sometrics, TrunkClub, uSamp and WideOrbit. She also managed the firm's investments in Digisynd (sold to Disney), ContentNext (sold to Guardian Media), Movoxx (sold to Motricity) and Sportgenic (sold to Glam).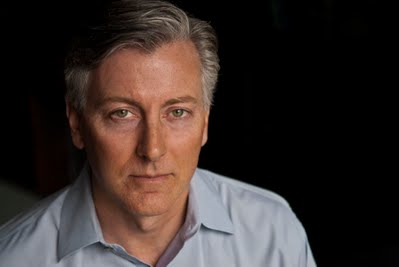 Rick Smith is a Co-Founder and Managing Director of Crosscut Ventures. He has been involved in private equity for over two decades. Crosscut is a venture capital seed fund that is backed by several of the leading entrepreneurs in Southern California, with an investment focus on the Internet, mobile and digital media. Prior to co-founding Crosscut, Rick was a consultant to Creative Artists Agency on venture capital and was a managing director at an early-stage venture capital firm based in Santa Monica, California, with over $500 million under management. Rick began his career as a corporate attorney, working five years at the Los Angeles office of Milbank, Tweed, Hadley and McCloy, a New York-based firm.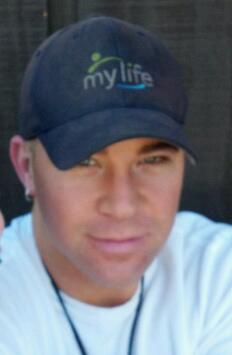 As a serial Internet entrepreneur, Jeff Tinsley founded MyLife.com in 2002 and is the company's CEO and Chairman. Through his direction, MyLife.com has grown consistently to more than 60 million registered members, adds more than 2 million per month, and is growing profitably. The company has received many accolades, and Jeff himself was recognized as Ernst and Young Entrepreneur of the Year in 2009.Previously, Jeff was a founder and CEO of GreatDomains.com, the world's leading secondary domain name marketplace. Jeff is also involved in a number of private Internet companies as an investor and advisor.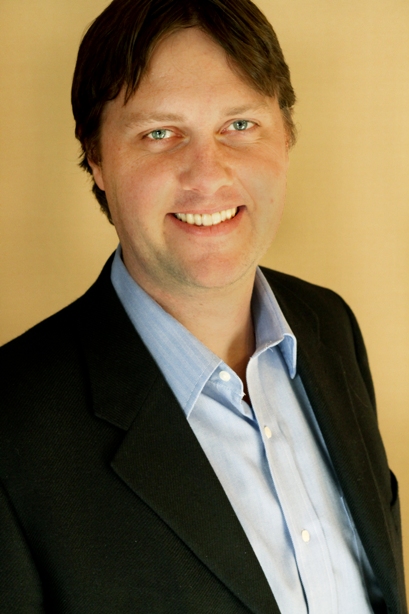 David Travers grew up working every odd job in his family's business. His admiration for business creators began with his Dad and has grown into a passion for providing entrepreneurs with the capital and support to help them succeed. Prior to joining Rustic Canyon in 2005, David worked at eBay, where he focused on the growth of the sports, toys, collectibles and media marketplaces. Previously, David worked on corporate strategy at The Walt Disney Company and helped launch Disney's credit card business. Prior to that, David served as Executive Assistant to the National Security Advisor in the White House and was awarded the Secretary of Defense's Award for Outstanding Public Service
//
Organizer of LA Demo Day (featuring 20 new LA startups)
Docstoc is the premier online destination to start, grow, and manage small businesses. It hosts the best quality and widest selection of professional documents (over 30 million), and resources including articles, videos, & productivity tools to make every small business better.  Docstoc is a top 500 most trafficked website worldwide and has over 25 million registered users. It offers a vast collection of free resources & provides a monthly membership which unlocks it's widest selection of premium content.   
 Rustic Canyon Partners is an early stage venture capital firm that invests in exceptional entrepreneurs building transformational companies. We believe great venture capitalists provide the service, support, and resources to assist entrepreneurs realize their vision. We are one of the largest VC firms in Los Angeles, and maintain an active office in San Francisco. Naturally, our investments activity is focused in California, but we consider opportunities in other regions where we meet remarkable entrepreneurs who are building great companies that fit our theses. 
Greycroft Partners is a venture capital partnership, formed to invest in promising digital media companies.  We serve the founders and investors who have chosen us as their partners, and help them to build large, successful businesses. Greycroft understand media, entertainment, and advertising. With offices in New and Los Angeles, we leverage on extensive network of media and technology connections to help our portfolio companies gain visibility, build strategic relationships, and successfully bring their products to market.