About this Event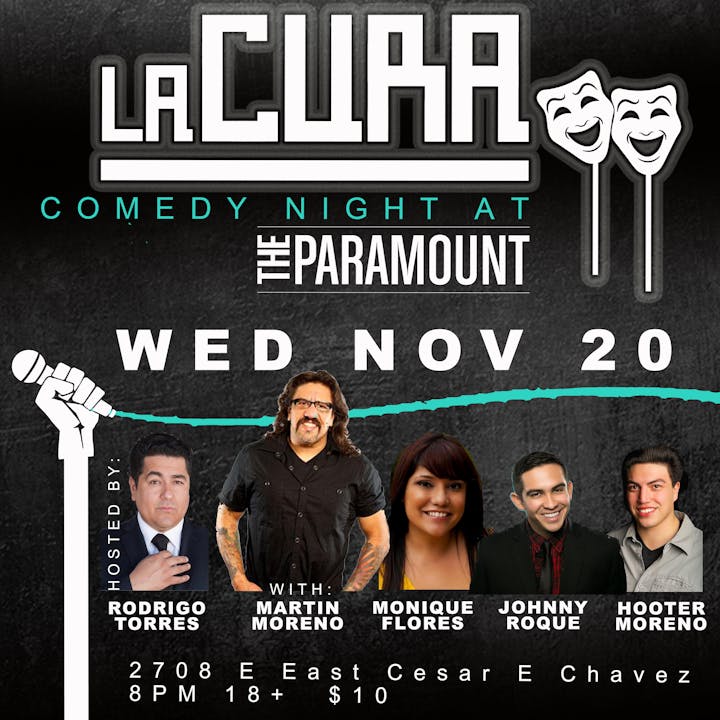 We are back! LA CURA monthly Comedy night in Boyle Heights !!!! We will have a professional comedy line up every show! Let's make this the premiere comedy spot east of the LA River!
Headliner: Martin Moreno
With: Johnny Roque, Monique Flores, Hooter Moreno
Hosted by: Rodrigo Torres
The Paramount provides a specialty crafted bar driven menu with food and beverage which you can view on our website.
General Admission: $10
Age: 18 and over.
Free Self-Parking is available 2 blocks west of the venue at 338 N. Matthews St, (Located at the corner of Cesar E Chavez Ave. & Matthews St.).
THANK YOU FOR JOINING US & THANK YOU for visiting The Paramount, Boyle Heights' iconic gathering place. This is where the sounds of the past, present, and future converge.
La Cura: Comedy Night at The Paramount in Boyle Heights + Tickets Available Now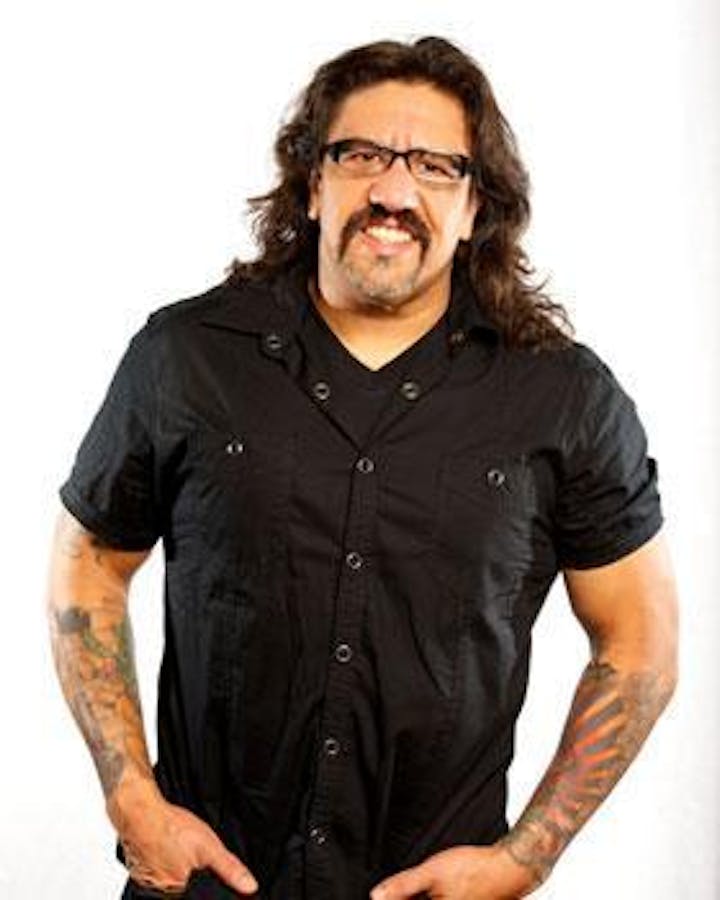 Martin Moreno
Martin Moreno's comedy career didn't begin until he was in his early 30's and by that time he had a freakishly funny point of view of his life. His two failed marriages gave him an alternative and hysterical definition of "soul mates." Moreno's comedy touches on his personal life and insecurities resulting in a funny intelligent analytical view of how growing up in the 80's molded him to be the carefree nonchalant and laid back adult he is today.
Martin was featured on Gabriel Iglesias' multi platinum selling DVDs "Hot and Fluffy" and "I'm Not Fat I'm Fluffy " and was part of the nationwide comedy tour The Fluffy Shop which sold over 122 000 tickets in over 70 cities across North America. Martin can also be seen as the co-host of "Gabriel Iglesias Presents Stand-Up Revolution" which aired on Comedy Central in Fall 2011. He is currently on the road with Gabriel Iglesias on the Stand-Up Revolution Tour.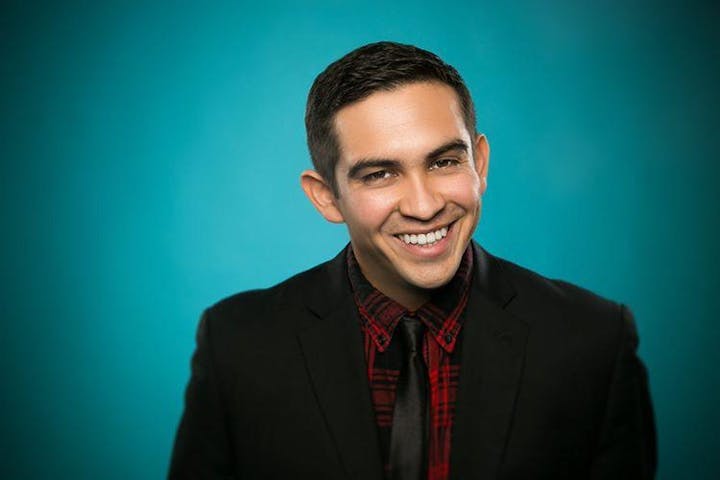 Johnnny Roque
Johnny Roque grew up in a house where his parents were both Pastors that were once gang members. He found a sense of humor when he was a child because growing up as the "fat kid" leaves only two options; laugh or cry and once all the water is gone from your body you can only laugh. In college he started doing stand-up at coffee houses and whatever bar would accept the lie that he was 21. After years of working on his craft at comedy clubs, bars, coffee house, he is now a working comedian. He also wrote on the Gabriel Iglesias YouTube show "Damn TV" and comedy centrals upcoming animated show "Trip Tank." Currently in his mid 20s he is being known as an up and comming comedian to keep an eye on.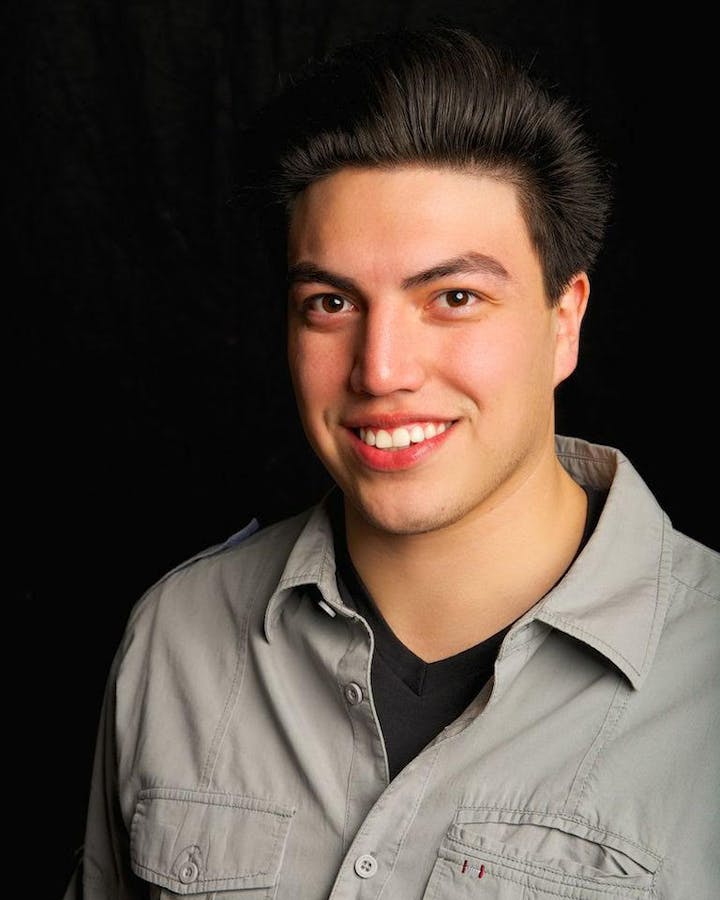 Hooter Moreno
Hooter Moreno got the comedy bug at the age of 10, it was only natural he would become a comic with his father being recognized in the world of comedy. Hooter's comedy is a very unique outlook on the never ending battle of balancing being a pre mature father while remaining current with the daily life distractions and temptations a young adult faces.
Being under the watchful eye of Gabriel "Fluffy" Iglesias as an opener and worker, Hooter is not only a stand up comic, but a student of the game. He is always evolving his craft, which has lead him to perform over seas. Hooter Moreno will leave a comic impression of different outlook on life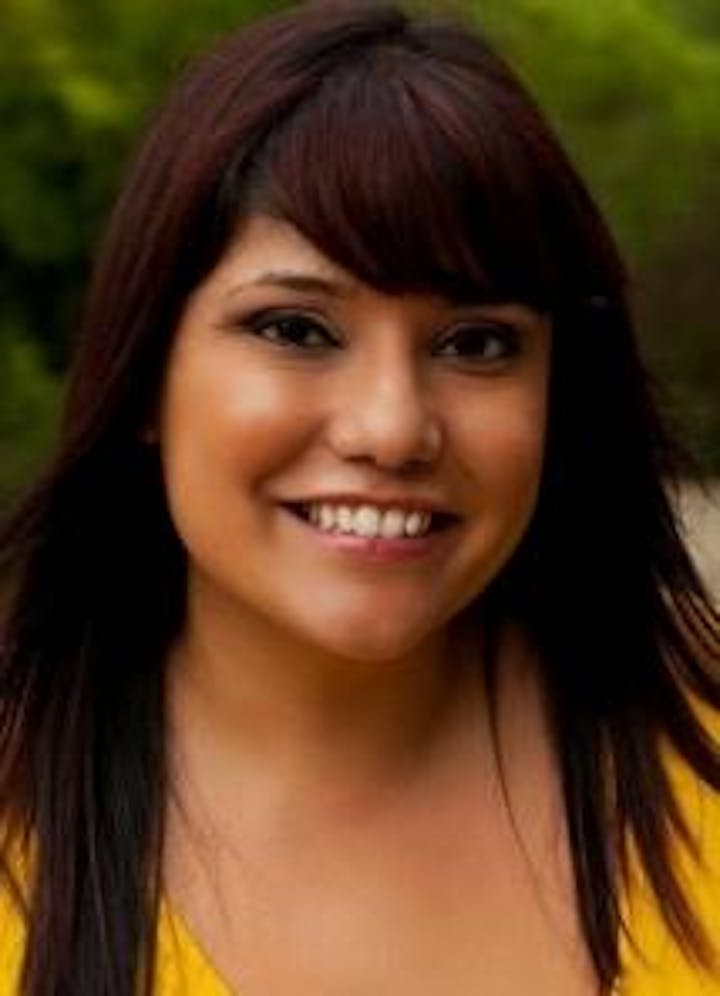 Monique Flores
Monique Flores is a stand-up comic in bloom. Since age 7, Monique has called L.A. home, where as a young girl, she fantasized about someday being a stand-up comic. After graduating college Monique started a career in Real Estate. After the housing bubble popped, Monique decided to pursue her childhood dream and took comedy on full time. Now Monique entertains audiences all across California performing at comedy clubs like; The Ice House, Laugh Factory, Punch Line & Improv. Much of Monique's humor is drawn from her family life, as well as her own daily experiences. Coming from a huge family, Monique characterizes many of them in her on-stage tales. Monique is both energetic and physical, crafting comical cracks and observations.